Following a sell-out 2015 season, The Australian Ballet's critically acclaimed production of 'The Sleeping Beauty' returns for a special encore season, kicking off with the Brisbane premiere.
The first full-length work of Artistic Director, David McAllister, this new production of 'Beauty' retains much of Petipa's classic choreography and Tchaikovsky's celebrated score. Adam Bull, one of the company's principal artists who will play Prince Désiré says, "I've performed in quite a few versions of 'The Sleeping Beauty', and to return to this traditional production, it's really nice. All the variations and pas de deuxs are from that original choreography over 100 years ago."
Described as The Australian Ballet's most lavish production, David's 'Beauty' is the most expensive production in the company's history. Award winning, internationally acclaimed designer, Gabriela Tylesova, is the creative force behind the intricately embellished costume designs and opulent 18th century baroque-inspired scenography.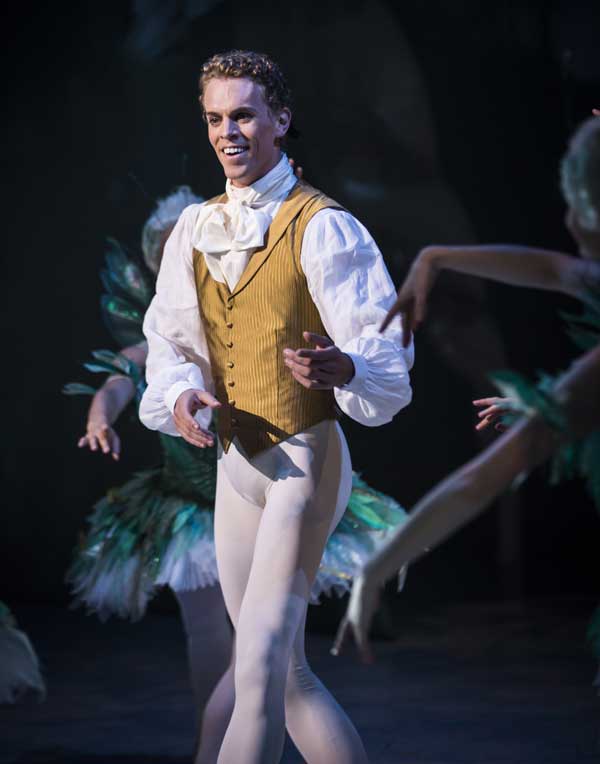 Image © Kate Longley
"The design is absolutely breathtaking; it really takes the fairy tale to another level. It's quite magical to be inside that set when we're dancing."
Considered one of the most artistically and technically challenging ballets, 'Beauty' features the notoriously difficult dance piece, the famous Rose Adage, which requires a ballerina to sustain extended balance on pointe as she pivots between four suitors. "If you perform the Rose Adage in 'The Sleeping Beauty' you know you're pretty good. It's notorious for being fiendishly difficult, and for the ballerinas it's really one of those benchmark roles. She has to balance on one foot for a very, very long time. It's the crowd pleaser moment."
David is on record as describing 'Beauty' as a feminist ballet due to the strong female roles. "It's all about the girls in this ballet," Adam agrees. "It's all about Princess Aurora and the battle between good and evil between The Lilac Fairy and Carabosse. The prince just sort of wanders in in the third act and saves the day."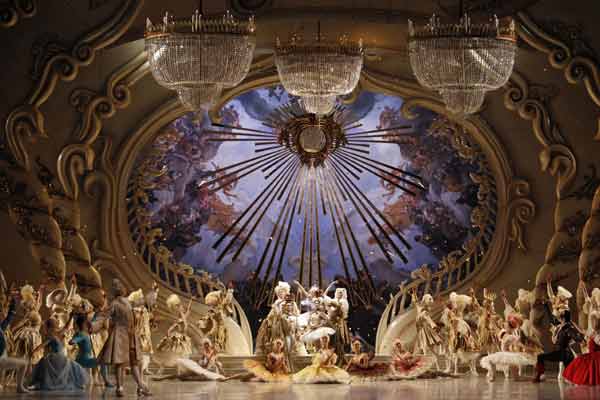 Image © Jeff Busby
Building the humanity of the story and bringing out that beating heart of Princess Aurora and Prince Désiré and their love for each other is something that David has said he is focusing on for the encore season. A principal artist since 2008, Adam welcomes this approach.
"I'm at a stage in my career where I'm delving more into the character side of the roles and really trying to draw out more human emotions. It is a fairy tale, and you are the ideal prince, but it's nice to get an emotional connection with the character that you're performing, so that's what I'm really hoping for this time we revisit this production."
Discussing the enduring appeal of 'The Sleeping Beauty', Adam says, "I think people have a long association with it growing up and watching the Disney movies. 'The Sleeping Beauty' is one of those stories that is ingrained in our psyche, and I think as a ballet, it really is that quintessential, balletic fairy tale that really takes people away to a whole different land which is beautiful."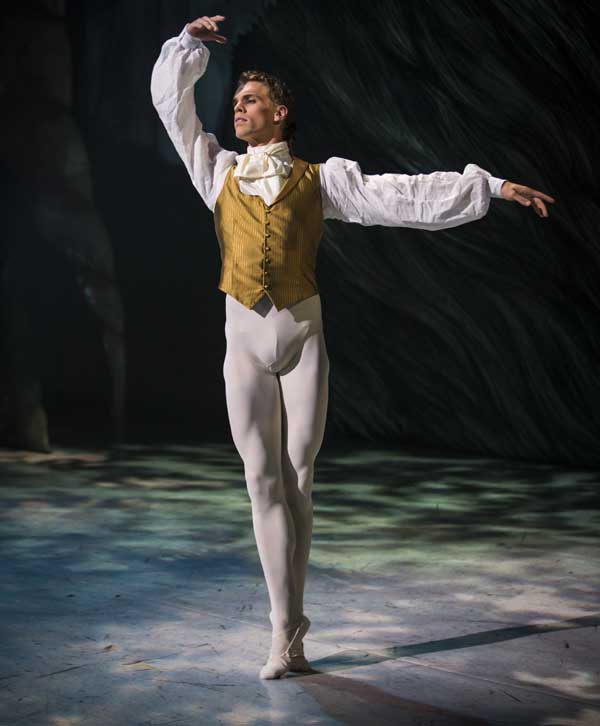 Image © Kate Longley
Adam is looking forward to bringing the production to Brisbane audiences first.
"Performing it in Sydney at the Opera House, the stage is a lot smaller, so it'll be nice to take it up to Brisbane on a big stage to really show it at its best. We'll be performing with a live orchestra, and it really just sets the whole tone for the ballet. Any Tchaikovsky ballet, any Tchaikovsky score, really is the beating heart of the ballet. His music actually speaks dance… It's magic."
'The Sleeping Beauty' Tour Dates
24 February-3 March – Queensland Performing Arts Centre16-27 June – Arts Centre Melbourne11-25 November – Capitol Theatre (Sydney)