Anyone who has worked in theatre knows that Murphy's Law is gospel; if there's something that can go wrong, it most definitely will.
That's the basic premise of hit farce 'The Play That Goes Wrong', which has opened in Australia and stars none other than Brooke Satchwell, who says the show is more like mainlining comedy than it is a night at the theatre.
"It just dissolves adults into childlike giggles," Brooke says. "This is pure joy for grown-ups, this play. It's really in that pace of Buster Keaton, Charlie Chaplin and Mr Bean – slapstick physical theatre comedy and it is relentless, it does not give up the whole time."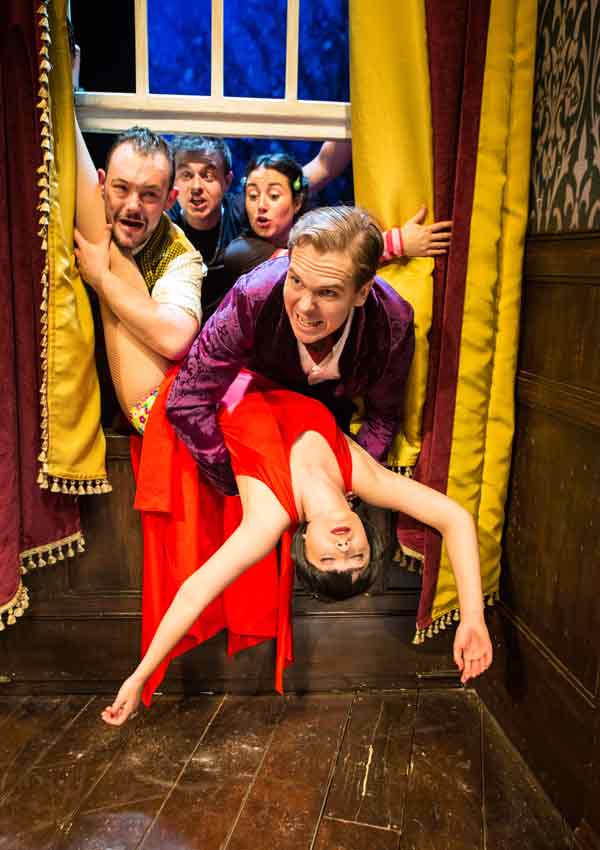 The story revolves around the fictional Cornley Polytechnic Drama Society players and their struggling attempt at putting on a 1920s-style murder-mystery. As the title suggests, not everything goes to plan, in fact, it all goes horribly wrong. Brooke stars as Sandra, the quintessential, 'don't-give-up-your-day-job' celebrity wannabe starlet who Brooke describes as "quite the opportunist and a star in her own mind, a huge star".
"I don't think she's ever left the borders of her small town but that opportunity, that moment is just a heartbeat away and she's waiting for that casting director to present themselves who will launch her on to the world stage. So it's some interesting territory for me to play actually, the high status of it and the very diva-ish behaviour."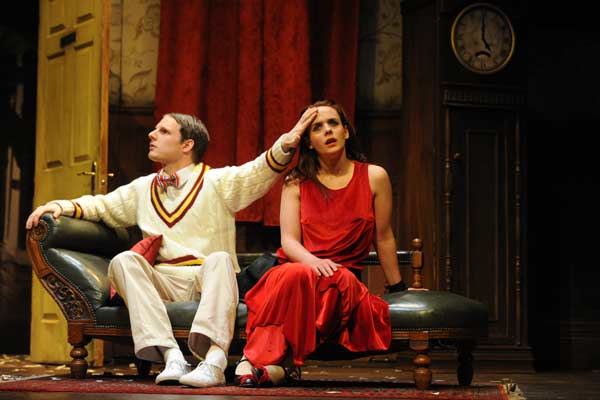 'The Play That Goes Wrong' is an original production by English company Mischief Theatre and was awarded Best New Comedy at The Olivier Awards in London in 2015. Joining the Australian cast will be original UK cast member, James Marlowe.
"It's a real 'Cinderella' story for these guys," Brooke says, "from putting on a play above the pub they worked in, to doing Fringe festivals and then it taking off in such a hugely successful way."
"It is pure joy, pure entertainment and my personal joy at getting to do this is that we're not preaching, we're not teaching; it's just entertainment, being present, having a good belly laugh and being able to go out into the world and deal with what they need to."
Brooke of course is no stranger to Australian screens and stages, starring as Anne Wilkinson on 'Neighbours' from 1996-2000, as well as roles on 'Play School' and more recently embracing her funny side on 'Black Comedy' and 'Dirty Laundry Live'. Reminiscing on her early days on the set of 'Neighbours', Brooke kindly shares her own experience of everything going wrong, giving extra weight to the timeless showbiz adage: never work with kids or animals.
"I'd just started working and I thought I had to be really helpful," she says. "I was about 16 and the dog we were working with wasn't hitting its mark, but it was a puppy and it wasn't going to respond. I thought I was being helpful and I picked up the dog and carried it across to its position; unfortunately the dog was on heat and that then affected the set, as well as my costume."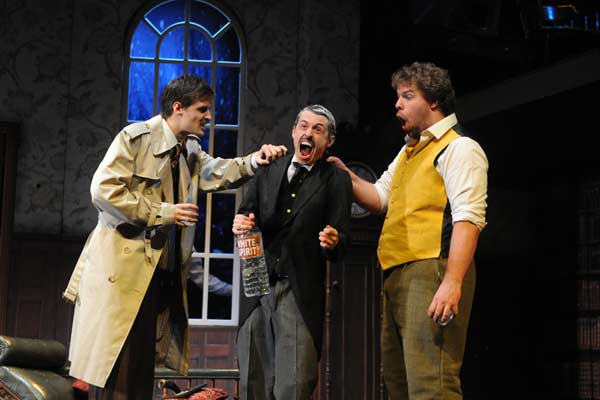 "Feeling really bad that I'd caused further delay, I ran to the dressing room to get changed while they mopped up the floor. Still trying to be really helpful, I came running back in to try and make it as expedient as possible, slid on the newly-wiped floor and kicked out the back flap of the set."
"So they had to spend another ten minutes changing my pants again because I'd ended up on the floor, and rebuilding the back set. There's a little bit of calamity in the genes here, so it's fun to play with that and see where it goes."
'The Play That Goes Wrong' Australian Tour Dates
22 Feb-26 March – Comedy Theatre (Melbourne) 28 March-2 April – Her Majesty's Theatre (Adelaide) 5-16 April – Roslyn Packer Theatre (Sydney) 25-30 April – Canberra Theatre
4-14 May – QPAC (Brisbane) 31 May-11 June – His Majesty's Theatre (Perth)