Ahh, the 2000s. So embarrassing yet so nostalgic.
The Noughty Girls are a comedy trio and their aim at this year's Sydney Fringe Festival is to turn it into a cringe festival (in the best way possible) by bringing into the spotlight some of the greatest – and not-so-greatest – trends and statements of the noughties.
Here, the girls (Courtney Ammenhauser, Hannah Grace Fulton and Kimberley Greaves) reflect on the 2000s and answer some questions about what their show at Sydney Fringe will entail.
First of all, who are the Noughty Girls?
The Noughty Girls are a sassy comedy trio consisting of Sydney-based performers Courtney Ammenhauser, Hannah Grace Fulton and Kimberley Greaves (from The General Public). We're bringing you a non-stop hour of riot sketch comedy, outrageous dance moves and all the best noughties pop culture references in three matching velour tracksuits.
This show is a big nostalgia fest about the 2000s. What kinds of things from that era will you be talking about for us to cringe over?

It wouldn't be a noughties show without the music! Expect heaps of your fave 'So Fresh' hits jammed into the show (complete with synchronised dance routines courtesy of our primary school talent quest choreography). Other hot topics include Lynx Africa, skate parks and sk8er bois, 'The OC' and of course, everyone's favourite go-to-for-advice, Dolly Doctor.
What will each of you be bringing to the show?Courtney:
I'm bringing my mum.

Hannah:
My first ever email account was
This email address is being protected from spambots. You need JavaScript enabled to view it.
so fittingly I'm bringing all kinds of dramatic sass to the show.

Kim:
Many years of netball experience to fully embody my favourite 'noughties icon'…
What do you think the appeal for this kind of performance is?
We think nostalgia tends to hold a special place in people's hearts. The noughties in particular for us was a time when we were growing up and discovering our place in the world. It's a show where people can come along and laugh at themselves! We were all guilty of atrocious crimes against fashion, obsessing over high school crushes, and fangurling way too hard over Seth Cohen…
What is each of your favourite things about the era you're exploring?
Courtney:
Definitely the music. It takes me back to Saturday dance classes and eisteddfods. I'm also a big fan of the teen movies from the 2000s (like 'Blue Crush' and 'Coyote Ugly').

Hannah: '
The OC'! 'Noughty Girls' has been a great excuse to re-watch it and realise that it wasn't just 13-year-old me crushing hard on Seth Cohen, but he is my indisputable soul mate and the reason why I'm still single.

Kim:
All those fun noughty party drinks. Pop me a bottle of Passion Pop or swing me a Guava Cruiser any day.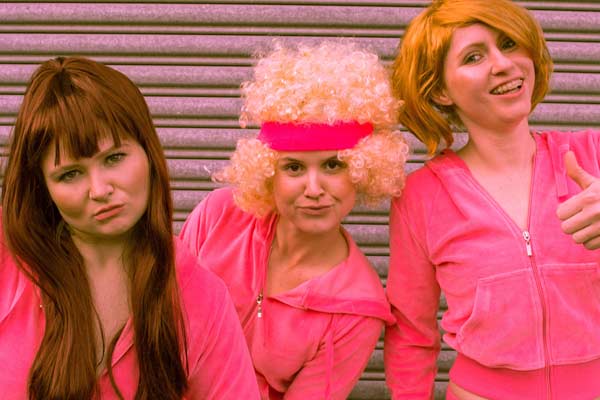 'Noughty Girls' is part sketch comedy. What will you be covering as part of the sketches?

The sketches bring to life the things we want to bring back from the noughties, while also commenting on certain 'trends' and 'culture' that we now find particularly ridiculous. We don't want to give too much away, but let's just say you can expect to see an on-point 'Kath & Kim' revival sketch. Tacky wigs included.
You all grew up together in Far North Queensland. Does the show draw on your personal experiences as friends in school?

Yes, of course!The show is part memoir. But it's more commenting on the types of interactions and experiences that were happening all around us, especially being from a small town. So our characters' experiences aren't necessarily the personal experience of the actor, but most definitely influenced by what was happening around us and the people we knew.
What does it mean for you guys to be presenting this show as part of Sydney Fringe Festival?

The Sydney Fringe Festival is a great opportunity to experiment and really allow yourself to take your craziest ideas to the stage. It's been our lucky charm these last two years as both our shows 'Quarter Life Crisis' (2015) and 'Europe Won't Fix You' (2016) premiered at Sydney Fringe and went on to have successful national tours. Third time's a charm?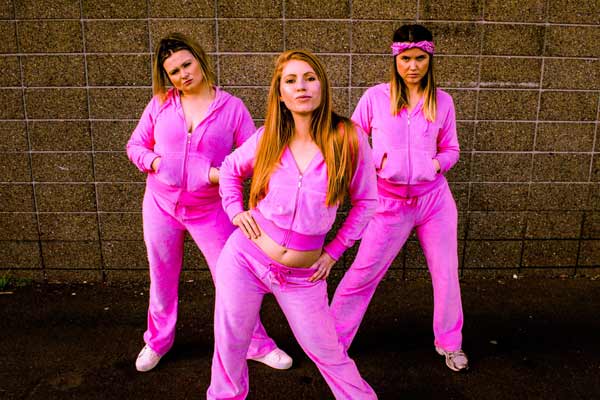 What do you hope audiences leave 'Noughty Girls' thinking and feeling?
We want them to leave thinking they can't wait to go home and download 'So Fresh Hits of Spring 2003'! We hope they leave feeling like they've had a great night of comedy and cheeky throwbacks. We hope they feel blissfully nostalgic, but ultimately, excited for what the future has to bring. We also hope they add us on MySpace and join us on D-floor afterwards…
'Noughty Girls' plays Blood Moon Theatre from 19-23 September.