An exciting new theatrical work makes its world debut at La Boite's Roundhouse Theatre in Brisbane.
'The Dead Devils Of Cockle Creek' is the latest play from actress and writer Kathryn Marquet, who last gained attention with her play 'Pale Blue Dot'.
Directed by Ian Lawson, the dark comedy tells the story of George, a headstrong environmental scientist based in Tasmania trying to save the Tasmanian Devil. While sharing her shack with a ranger named Harris, two strangers unexpectedly visit, triggering a series of life-changing events.
"It is an absurd situation that gets more absurd as it goes along, and more complicated, but things are interwoven and the stakes are very high," Ian says. "The play keeps on shifting multiple times through plot twists and connections that weren't realised. It keeps you on your toes for its full-length."
Along with directing, Ian is the CEO and Artistic Director of Playlab, a company focused on developing new theatrical works. It was through Playlab that 'The Dead Devils Of Cockle Creek' was developed, with Ian helping Kathryn see it through. The idea for this play was developed from another work-in-progress by Kathryn.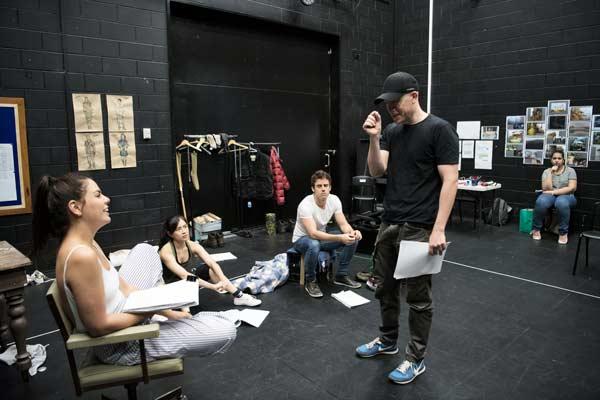 "There was a particular idea in there that was really interesting and needed a discussion. There was only a tiny little seed that was in there that opened a conversation about the change she wants to see in our society. It is a political play but it's not a political play, if that makes sense. The politics are virtually inseparable from one of the characters, and that character is interrogated and put through the wringer."
Ian describes the work as a cross between Quentin Tarantino and Martin McDonagh, the latter the Director of 'Three Billboards Outside Of Ebbing, Missouri'. Much like their work, Kathryn's play is dark, violent, and offensively funny. "We've got a warning for body fluids, so it's not just blood," Ian warns. Unlike those works, Kathryn's explores climate change and how ideologically-driven politics is being eroded by political agendas and corporate lobbying.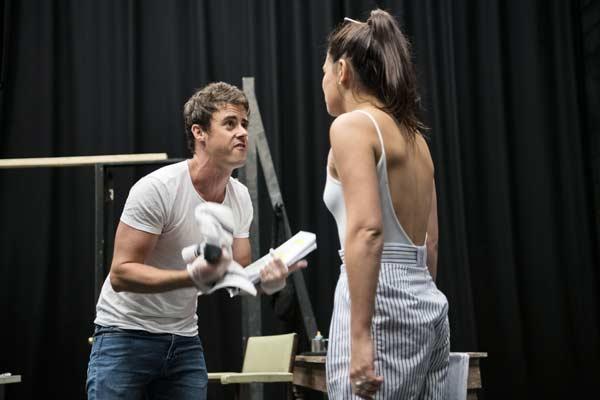 "We're in a political situation where we're more binary than we've ever been, the left and the right, so at the end of the day we have to facilitate change. Incremental change is where we need to be thinking rather than trying to win a battle. It does resonate with where the political conversation has been since 2009 with the carbon tax, which only came in after The Greens blocked an Emissions Trading Scheme because it wasn't good enough so we ended up with a carbon tax which then created all these other problems. So it's all connected to the conversations we have to sit through from our stupid politicians."
Both Ian and Kathryn are excited to be debuting this work, hoping to open audiences' eyes to the world around them while making them feel uncomfortable.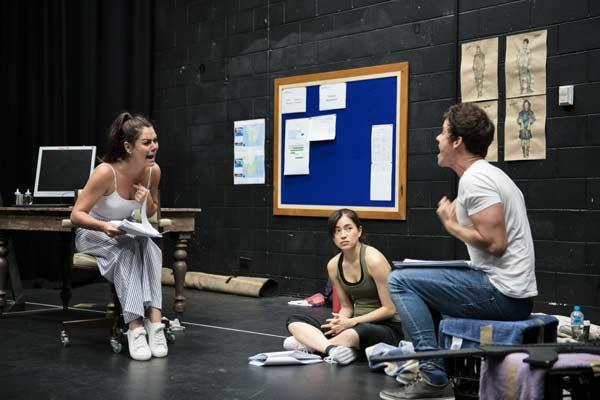 "It is fun, it's naughty, it's provocative, but its heart is really big. Its aspirations in terms of starting a conversation on where we're at as a society are really noble and intelligent. It is a unique piece of theatre – conventional in so many ways, but provocative in so many others. It will be an interesting night at the theatre for almost anybody, unless you're easily offended."
'The Dead Devils Of Cockle Creek' plays La Boite's Roundhouse Theatre from 10 February-3 March.