'The Book Of Clown' is a comical show at Adelaide Fringe exploring the journey of two clowns as they seek everyday non-reality.
It's playing for the first time in Adelaide, and has even been performed in Paris.
One of the stars of the performance, Emily Burton, answers some questions about the show.
'The Book Of Clown' takes the audience on an interesting journey with the clowns as they discover hidden dimensions. What is it about this performance that initially attracted you?
I love how our show puts no limits on where our or the audience's imagination can go. 'The Book Of Clown' is not bound by any particular aesthetic, so the possibilities of new or alternate meanings are endless. As a performer, this is very exciting! Every time we perform the show, something new has the chance to come up, for us or for the audience. There is so much range of the human quest to explore and we get to continue to explore and discover new aspects each time we perform.
The show is a part of the Adelaide Fringe Festival. What do you enjoy most about performing to audiences at fringe events?
This is actually our first time at the Adelaide Fringe Festival! So far it has been amazing. The Adelaide Fringe staff are all so helpful and enthusiastic about the Fringe and all the performers. Likewise, the fellow artists we have met have all been supportive of each other and really interested in the Fringe as an exchange of passion and art. We've only been here a couple of days and Sang and I are already loving filling our days performing little spots all over Adelaide and nights spent watching the wonderful artists we met that day.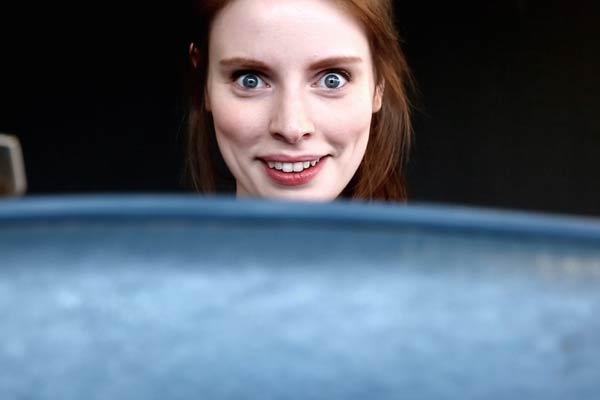 The performance is filled with wit and physical comedy, what is the most challenging aspect of performing this piece?
Endurance. The show is filled with thousands of tiny little nuances, so it has become almost like our own little hour long dance. Once the show gets going there's no stopping it, so the balance between staying present while anticipating the next moment is constantly thrilling and equally challenging. It makes for quite the ride for us as artists.
You perform this show alongside Sang Park, what is your working relationship like? What do you enjoy most about performing this show with him?
Well we first met as students training together. Sang has an incredible work ethic, and I am a tad competitive so it only caused me to work harder. We both pushed each other out of our comfort zones (culturally, aesthetically, training wise) so this was a great base for a working relationship. I think probably my favourite thing about performing 'The Book Of Clown' with Sang is that I feel incredibly supported throughout the performance, from beginning to end. The security of a true partnership on stage is quite liberating as an artist... So many other things are able to be discovered and developed if so.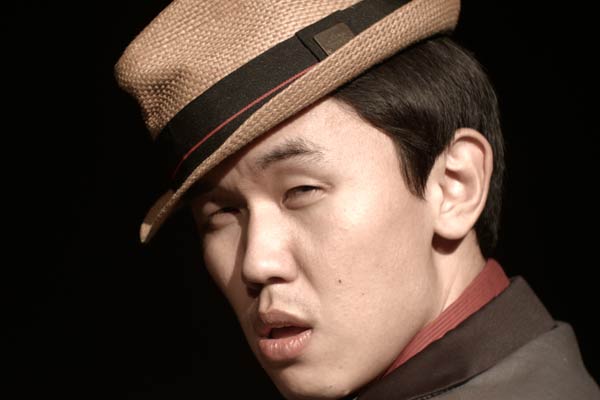 Ira Seidenstein is the director of this piece. What do you enjoy about working with him?
Ira is an incredibly generous director and teacher with his time, his support and his words of advice that just seem to stick with you. He works under the principle that there is no end to how far an artist can grow. So as we deepen and grow, he continues to match us and push us even further. Working with him on this piece has been extremely enjoyable, even if a little tough at times. Our show wouldn't be where it is now without him.
As Ira, Sang and yourself come from different backgrounds and training, did you find it an extremely fulfilling experience when collaborating for this show?
Yes, absolutely. Ira, Sang and I come from completely different worlds, cultures, and perspectives so working together has been amazing in that it actually challenged us to leave our 'bubbles' in many ways, This diversity actually enhanced and elevated our individual wit, intelligence and creativity, that ultimately led us to creating the show as it is.
The show has received incredible reviews from audiences and publications. How does that feel to have such a good response?
From studio showings to performances we've had a great deal of positive feedback. I think most people have never seen anything like what we're doing. The show is constantly keeping you guessing, it meanders like a mystery unfolding. I think the audience reviews reflect that and I'm happy to continue surprising audiences everywhere.
As you have been performing this show for a while, is there one standout moment that you can't forget?
The show we did in Paris in October was pretty standout for me. Having lived there for a year and a half, coming back to perform was like coming full circle. I actually met Ira in one of his workshops in Paris, so it's essentially where this whole journey began for me. One of my characters in the show has a bit of a French alter ego, you could say, so playing her in front of a French audience was quite a special moment as well. And of course, we were playing in the city of lights! What a dream!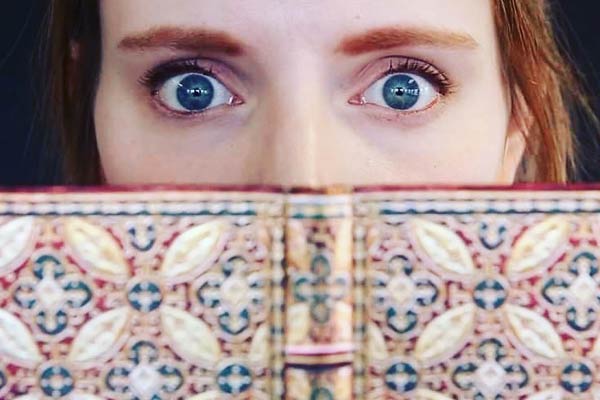 The show is created through ISAAC'S professional development for performers directors and choreographers, how important do you think development companies and pieces are for upcoming performers?
Well I know it was very important for me in my journey as a developing artist. I feel quite lucky to have found a teacher who was and still is so supportive of my creative integrity. I think programmes like this are so important for the people who seek them. Before training with ISAAC, I graduated from University of Southern California with a B.F.A. in Acting. I had a good understanding and plenty of experience in theatre. However, it wasn't until this course, training and creating with Ira and Sang everyday, that I really was given the opportunity to flesh out my creativity and really understand what I have the potential to do.
And finally what can the audience expect from the Adelaide show?
Audiences should expect extreme absurdity, touches of thoughtfulness, a whole slathering of silliness, mounds of mischief, and a pinch of magic. Each show, we search to find the harmony in the chaos. And if you come on the journey with us you may even get to see a clown or two!
'The Book Of Clown' plays The Garage International at NACC from 4-12 March.