As an art form, burlesque is blessed in that it appeals to so many people.
The elements that has made it so captivating – the dancing, the sexuality, the gaudy costumes – are as awe-inspiring now as they were over 300 years ago when the term was coined (it derives from the Italian word burlesco which roughly translates as mockery and ridicule). It has since morphed into a genre, encompassing multiple expressions of performance.
Co-producers Frankie Valentine and Vesper White have been busy working their tushes off for the return of their 'Baby Got Back' show, with familiar faces and a new addition.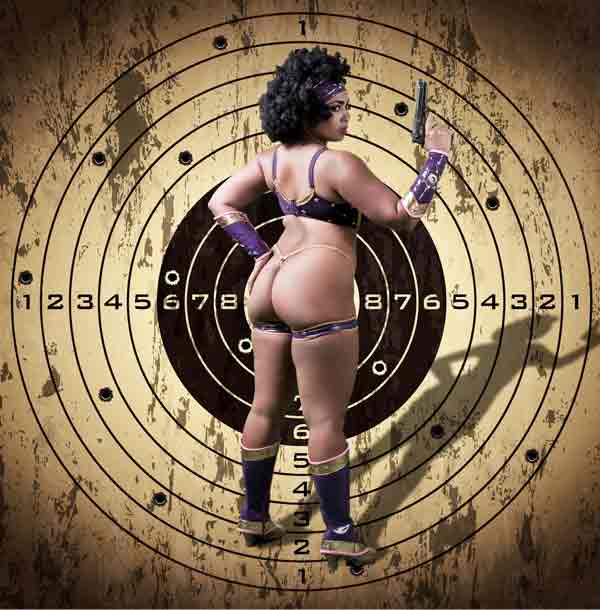 "Initially the show was about the celebration of women's bodies and a mutual appreciation of arts, and at that time we were kind of surfing this crest wave of popular culture," Frankie says. "As we continued to do the show, it has evolved into something that's far more politically relevant. Being females, we've all dealt with sexism, body positivity and slut shaming. We've got queer women in our collective who have dealt with homophobia and sex workers who have dealt with the stigma that comes with that industry so we've all had a lifetime of being judged in various ways. We use the show first and foremost to entertain people, and we'd like people to walk away thinking about the issues we've brought, up as well as being in stitches from laughing so hard."
The collective also features the bootylicious Miss Jane Doe, sex industry advocate Perri Hunter, Miss Burlesque 2016 champ Bella De Jac and newcomer to the show, MC Memphis Mae. Accompanied by a diverse soundtrack that features music ranging from hip-hop to riot grrrl to Celine Dion (!), the show is a smorgasbord of nudity, comedy and general mayhem.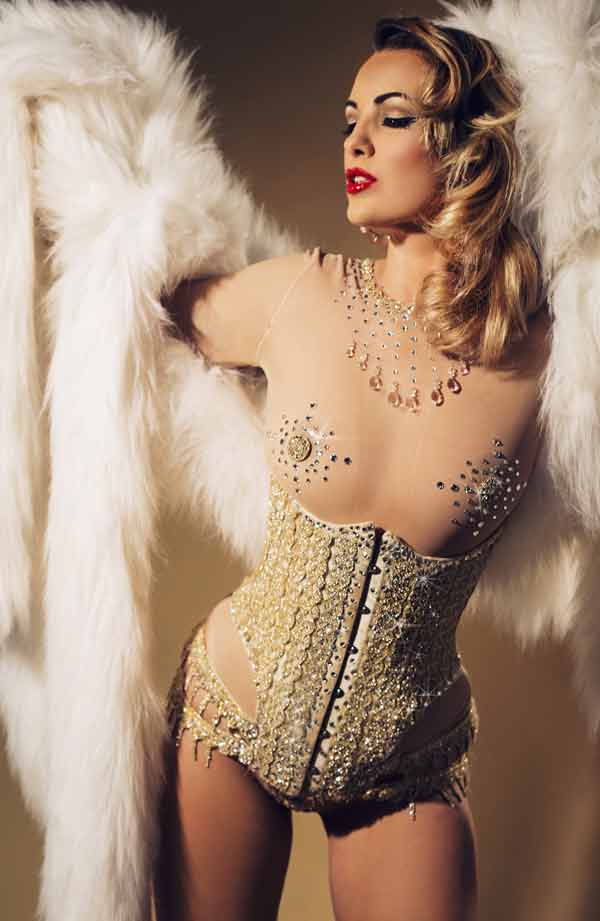 Image © Matchless Snaps
The ladies have a chemistry that pops, something Frankie revels in. "We have a lot of fun together and part of the joy is collaborating with these women. The burlesque community is pretty small in Australia and even internationally you start to meet people really easily. We've all worked together throughout the years and bonded in backstage change rooms and fetish clubs. We've found common ground in our stories and working in various sectors of adult entertainment. We're all quite bent and ridiculous and have a lot of fun playing with the absurd and seeing how far we can push it."
Frankie cut her teeth by dancing in strip clubs and developed her style of performing there that then crossed over into the world of burlesque, inspired by performers like Bunnie Lombardo and Dirty Martini.
"I came into burlesque quite late compared to most people. I love sexuality in any form it takes, the costumes, the sex, the theatricality – it encompasses all the things I love. it gave me a platform to express myself and express different concepts and have fun. I feel like stripping is more accepted and [visible] now it's seen in movie scenes and film clips and sometimes I forget, because I live in such a bubble of expectance where anything goes, that it's not always like that when you go out to mainstream audiences. If someone like Trump can get elected we're definitely still a minority. I think it's come a long way but there's still a lot of stigma there."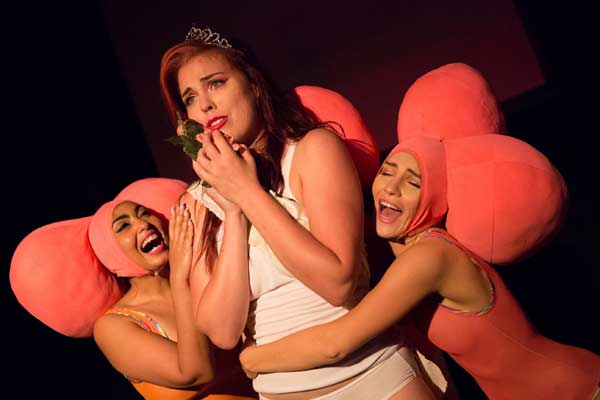 Image © Jason Matz Photography
While the show might be a bit of an eye-opener for a burlesque virgin, Frankie says the appeal is wide-ranging.
"There's definitely an element of shock and that's a good thing, but we've also had some beautiful responses from couples who have no concept of what it's about and think it's just going to be a twerking show but it's so much more than that."
'Baby Got Back' plays the Spiegel Zelt at Gluttony from 28 February-5 March.