If you think theatre productions are boring, then Daniel Gough's productions might change that.
Regularly shocking and stunning audiences, Daniel Gough's productions often leave audiences enraged and in tears. His work is known for treading a fine line between art and violence, leaving audiences unsure of what is real and what is constructed. His latest production 'The Reality Event' is a two part show, with performances titled 'Suicide' and 'Game' that made the last audience stage an intervention and erupt into an all out argument.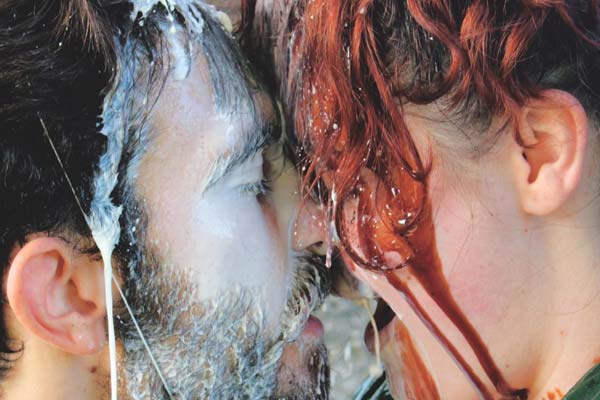 "It was just chaos. People were shouting and screaming from the audience," Daniel says. "An audience member put their hand up and said that they felt that the work had achieved it's goal, and that there was no need for it to continue. It kind of began a dialogue in the audience because some people disagreed with her and others really strongly agreed with her. An outright argument broke out in the audience, which I as the director had to facilitate from the stage."
Such is the normal reaction to Daniel's show 'Suicide', which involves actors theatrically committing suicide on stage. The audience of the show gets to decide which actor dies first and even by what method, but Daniel says the show isn't actually about the topic of suicide, specifically.
"We've tried very hard to make sure that suicide isn't what the show is actually about. Suicide is simply an action that is used in the show to generate a relationship. People bring to the show what they know and understand about suicide. We don't try to change that and we don't try to alter it. By simply putting it in front of them they will do with it what they choose."
On one occasion, Daniel himself was even asked to commit suicide himself by the shocked and offended audience. "I was asked to commit suicide by the audience as well. And so theatrically I did and people were left running, crying and screaming and leaving the theatre in groups," he says.
Daniel has even had members of the audience say that they have been caused physical pain from watching the show. "I had another person tell me that the sound of what they were hearing was causing them physical pain and they had a synaesthetic experience where one sense was causing another sense to activate and hurt," he says.
Often security guards at the show can be unsure of whether or not to intervene amongst all of the antics, but Daniel says that's all part of the theatre. The intent behind Daniel's work is to make people ask themselves what is real and what isn't.
"I even had a security guard come up to me that said he didn't really know what his job was because he didn't know how to negotiate what was happening on stage. It looked like something he should be intervening in, but he wasn't sure of the rules in a theatrical construct. That really was what the show was about – what is real and what isn't real and who decides that."
Daniel says the most interesting thing he takes away from his shows is the fact that people are more than OK to consume violence when it's presented as entertainment, yet when you take away the elements of entertainment, people lose their minds. "It's interesting that the people are more than willing to consume violence in the context of entertainment, but what we've done is we've tried to take away all of the elements of entertainment and all of the elements that make theatre dramatic. There is no set, no script, no lighting, no costumes. It is simply five people who step out in front of an audience and they say tonight we're going to kill ourselves."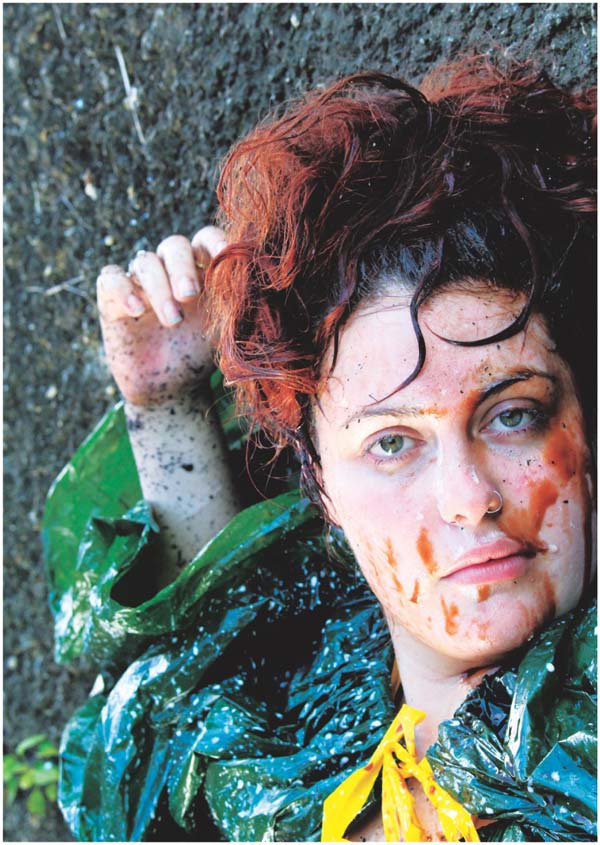 A key feature of Daniel's shows is that they generally always involve audience input. Daniel says the whole point of theatre should be to involve the audience in real time, and it's an idea that's beginning to become more popular in the dramatic world.
"Audience immersion is sort of really picking up nowadays. People are dissatisfied with going unutilised. The big question is what is the value of theatre that doesn't make use of the fact that it is happening in the same time and space as the people who are watching it. If it's not going to bend to the whimsy of liveness then we may as well be watching cinema," Daniel says.
Planning out an interactive show like Daniel's may seem like a difficult task, but Daniel's shows are almost always improvised. "Everything is improvised. It's never happened the same way twice. There is a method that we have which enables the show to start and end, but once it's out of our hands, it's out of our hands. Things have a way of coming together. People are so drawn to narrative totality and story that they will cause it to happen organically, because when it's not there, it's extremely uncomfortable."
'The Reality Event' will be shown as a part of Brisbane's acclaimed Anywhere Festival, and Daniel thinks the show is likely to be one of the most controversial productions in the festival line-up. "I would say this is one of the more controversial ones in Anywhere Festival. I've been told that this year there are a lot of narratives and there are a lot of stories for people who want to test the limits of the art form. They'd really enjoy 'The Reality Event'."
In previous years Daniel has performed solo to get a feel for the event. "This will be my third year. Last year I made a work called 'Monster' which was a one-person show. The year before that was kind of a test run for me so I feel like I'm kind of getting my hands around what the Anywhere Festival is, and I really love it."
Anywhere Festival is a must-see show for fans of the dramatic arts and even those who aren't yet too familiar with Brisbane's theatre scene. "It's a great opportunity to bring people closer to performance and to art in Brisbane and more and more places around Australia. It's a really great thing for artists and audiences in particular."