Heading over from Australia's west coast, 'Stuck' is making its Sydney debut.
Presented by Company O, the one act play follows three individuals that desire fulfilment, while also fearing it. 'Stuck' is the story of someone who wishes to move on with their life, but can't, and two people who can get on with their lives, but won't.
Opening in the staff room of a private language school for adults, Tim (played by Andrew O'Connell) becomes infatuated with a new teacher from Colombia, Violeta (played by Tatiana Dunn). They start to bring out the best in each other. Then there's Annie... (played by Sylvia Cornes).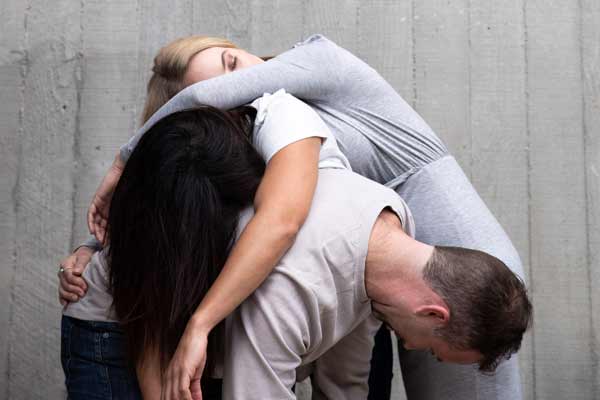 The Australian play covers a variety of themes, including the transition from youth to the responsibilities of adulthood, violence, sex, indifference, insecurity, self esteem issues and the lack of fulfilment. Overall, the performance dives into the sensations of feeling stuck in life.
Due to a successful season in Perth throughout March of 2018, 'Stuck' achieved numerous sold-out shows and a nomination for 'Best Play' within the independent theatre category at the Performing Arts WA Awards.
It was through the success of 'Stuck' that playwright and director, Andrew O'Connell was inspired to bring the play to Sydney.
'Stuck' will be performed at The Warehouse from 25-29 September.