In 2018, two of South Australia's most internationally successful operatic exports, soprano Greta Bradman and baritone Grant Doyle, return to star in the State Opera Company's two major productions: 'The Merry Widow' and 'The Pearlfishers'.
Greta Bradman, in 'The Merry Widow', plays Hanna Glavari, the operatic equivalent of Sophie Monk in 'The Bachelorette'. In Lehar's hilarious operetta, a clutch of suitors will vie for Bradman's affection but ultimately Welsh tenor John Longmuir will get the rose, which is fitting given his character is named Camille de Rosillon. John, a regular principal with Opera Australia, has a mighty tenor voice, which will pair with Bradman's soaring soprano on the show's famous waltz duet.
In 'The Pearlfishers', Grant Doyle, educated at the Royal College of Music in London, will reprise the role of Zurga, which he played earlier in the year with Opera Queensland. He is joined by Desiree Frahn, who stunned with her rendition of 'O Mio Babbino Caro' in 'Gianni Schicchi' this year, as Leila and dual Helpmann Award-winning tenor James Egglestone as Nadir.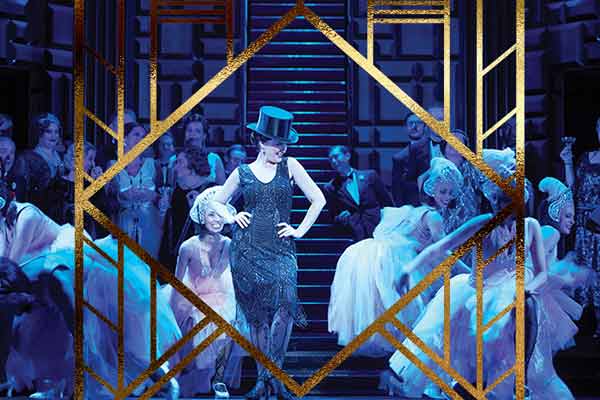 A Wagner Gala concert, featuring Wagnerian specialists from across the nation and the globe, will take the place of the traditional third production. The performance of Act III of Wagner's 'The Mastersingers Of Nuremberg', which includes tenor Bradley Daley and soprano Kate Ladner, will be a celebration of the 20th anniversary of the SOSA's monumental and landmark staging of 'The Ring Cycle'; an Australian first.
As previously announced, Glyndebourne Opera's 'Hamlet' will make its Australian premiere as part of the Adelaide Festival, while Korean bel canto soprano Sumi Jo will present her show, 'Mad for Love'; the ASO and SOSA will provide the backbone of both these spectacular events.
State Opera Of South Australia's 2018 programme begins with 'The Pearlfishers' in May.