Sport for Jove's acclaimed Summer Shakespeare Season, now in its eighth successful year, has become a must-see on the New South Wales theatrical calendar.
This year they go on a 'Roman Holiday' – the epic tales of 'Julius Caesar' and 'Antony And Cleopatra', told together in the frenzy and accessibility of the festival atmosphere, outdoors and full of feasting and invention.
Shakespeare looked to the Roman past not out of historical curiosity, but to awaken us to the struggles, fears and possibilities of our present – our relationships to power, to loyalty, to freedom, to violence, to idealism and to civic duty.
But above all, to imagine new futures.
The Outdoor Summer Series is the brainchild of Hills residents Damien and Bernadette Ryan and was launched as Shakespeare in the Rose Garden in 2009 at the Roxborough Park Rose Garden with Damien's production of 'A Midsummer Night's Dream'.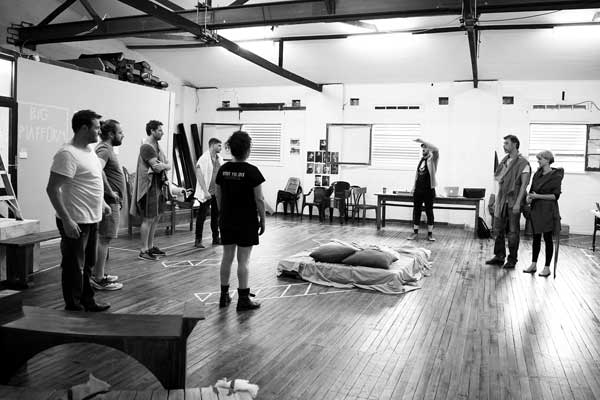 Since then, the festival has presented Sport For Jove's productions of 'Romeo & Juliet', 'As You Like It', 'The Taming Of The Shrew' and 'Macbeth' among others; utilising big casts of professional emerging and seasoned artists, Summer Season has become a signature event for the Hills District and an anticipated feature of the Sydney Theatre calendar.
'Julius Caesar' and 'Antony And Cleopatra' are two of Shakespeare's greatest plays – famed for their clarity, political modernity, poetry and their extraordinary pantheon of characters, real men and women who defined the very pulse of their age and who are rekindled in the possibilities of every political leader and every political machination of the 21st century.
Their rise and thunderous fall threw down to us a set of challenges we may never master.
How do we lead a nation? How do we follow a leader? What sparks revolution? What suppresses it? What is the price of freedom?
As the merry-go-round of the Australian Prime Ministership has shown in recent years, politics is as personal as life itself.
Love, hate, betrayal, sacrifice, lust, confusion, tyranny – power is a fragile house of cards and every nation stands in its trembling shadow.
Shakespeare in the Park runs at Bella Vista Farm from 17 December-7 January. The Leura Shakespeare Festival runs at Everglades Garden from 14-29 January.