Fourteen new and eight restored classics feature in the 2017 Russian Film Festival.
The largest and most respected festival of Russian film outside of Russia will be screening across Australia and New Zealand throughout October and November.
SPACEWALKERS
, is an epic adventure that is based on a true story. During the heat of the Cold War, USSR and the USA competed for supremacy in space. Both superpowers aim to be the first to have a man walk in outer space. To accomplish this feat, no price is too high and no risk is too great. Now it's up to the unlikely duo of a seasoned war veteran and a hot-headed test-pilot to fulfil this mission. Two men in a tiny spaceship, without proper testing, facing the complete unknown…They were supposed to do what no man has done before – and no man imagined what would happen next…
Spacewalkers
Evgeny Mironov, an accomplished stage actor who, fresh from the theater academy, joined the chosen few of Oleg Tabakov's respected studio theater in 1990, Yevgeny Mironov first appeared on the silver screen in Alexander Kaidanovsky's 1988 film "The Kerosene Salesman's Wife." He went on to play Prince Myshkin in the popular television series based on Dostoyevksy's "The Idiot." One of the leading stars in Russia, Yevgeny Mironov received a Kinotavr award for best parts and a NIKA for best actor in 1994. He was honored with the Kumir prize in 1997. In addition to receiving the Russian State Prize, Mironov has been named both a Distinguished Artist of Russia and a People's Artist of Russia. A graduate of MKhAT, Mironov has been performing with Oleg Tabakov's theater since 1990.
Set in Moscow in Summer 2016
About Love: Adults Only
(2017) is a must-see comedy on the program this year. A follow-up to the popular 2015 About Love, the film features a new lecture, a new guest lecturer (played by renowned American actor and director, John Malkovich) and a new theme: "How to preserve love in the modern world". Five different love stories are brought together in this hilarious light-hearted comedy about love.
Directed by Pavel Chukhray,
Cold Tango
(2017) is set in 1941 as the German Army sweeps into Lithuania plunging its Jewish population, including the young Max and his family, into grave peril. The film brings to life the terrifying realities of life under an oppressive foreign occupation - first by Nazi Germany and then by the forces of the Soviet Union. In this climate of fear and violence, Max meets and falls in love with Laima - a Lithuanian girl whose family takes him under their protection, but who also carry their own dark secrets.
About Love
Set in 1904 in the aftermath of one of the battles of the Russian–Japanese war is new drama
Anna Karenina: Vronsky's Story
(2017). The story follows Sergei Karenin and Alexey Vronsky who find themselves thrown together in a remote Manchurian village, where fate offers them a chance to return to the events long past and, finally, to find the answers both have long been seeking.
The Kitchen: World Chef Battle
(2017) is the highly anticipated witty follow-up to the hit Kitchen in Paris. Before meeting Anna, a beautiful French woman, all Ivan was interested in was digital codes and hacker programs. Anna and Ivan both fly to Sochi to compete in the World Championship for Chefs: Anna will represent France and Ivan will cook for Russia. Ivan must earn the trust of his culinary super-team and sort out his relationship with his father, well-known chef Victor Barinov. If only Ivan would stick to the recipes - he may avoid trouble, chaos and prison, all whilst helping television personality and host for the World Championship for Chefs, Dmitri Nagiev, escape a forced marriage.
Snow Queen 3 – Fire and Ice
(2017) is a sequel to the popular family animations The Snow Queen and Snow Queen 2. After heroically defeating both the Snow Queen and the Snow King, Gerda still cannot find peace. She is on a mission to find her parents and in
Fast-paced black comedy road movie,
Blockbuster
(2017) is about two young women on the run and their unlikely friendship as a result of a wild series of bizarre events. A satirical take on modern television, low-rent media and the heroes of our times with each one struggling for the ultimate breakthrough.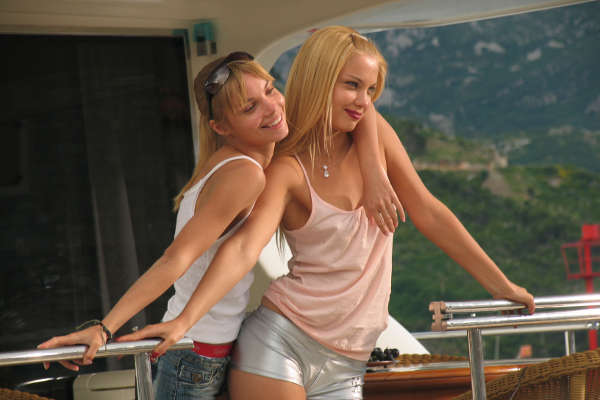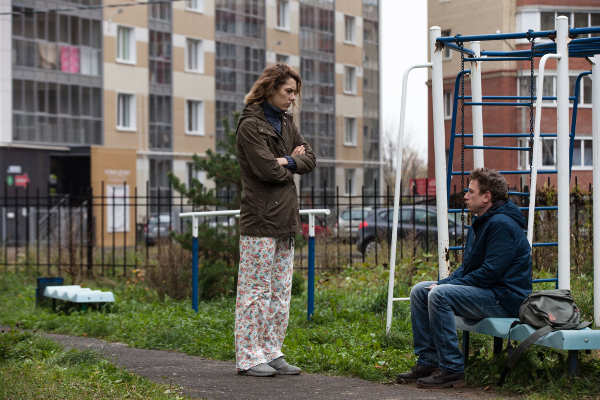 Above: (top to bottom) - Anna Karenina, Gloss, Arrhythmia
From humble beginnings in 2004 screening in just three cities in Australia, the festival has grown dramatically in size and now screens in Sydney, Canberra, Melbourne, Brisbane, Perth and Auckland in New Zealand.
2017 Russian Film Festival
Sydney: 26 October – 5 November
Perth: 27 October – 1 November
Brisbane: 1 November – 8 November
Canberra: 10 November – 15 November
Melbourne: 9 November – 19 November