It isn't Star Wars, but Anya Anastasia's new show is a rogue one.
Anya Anastasia's delicately and strikingly painted visage adorned the iconic bustling trams of Melbourne during the 2016 Melbourne Cabaret Festival, where her new show 'Rogue Romantic' made its festival debut. Anya meticulously considers the message that she wishes to convey, whether it's with her songs, her costumes or her promotional material.
"What comes through most strongly for me in the visuals, is that I've always had two different coloured eyes, and I really wanted that to come through in this particular marketing because I am really exploring the duality that we all have inside; you can think you want one thing but then when you have it you are confronted with this idea that you also might want the opposite thing. There's this bold part of your personality that has the opposite desires to the deeper and quieter part of yourself."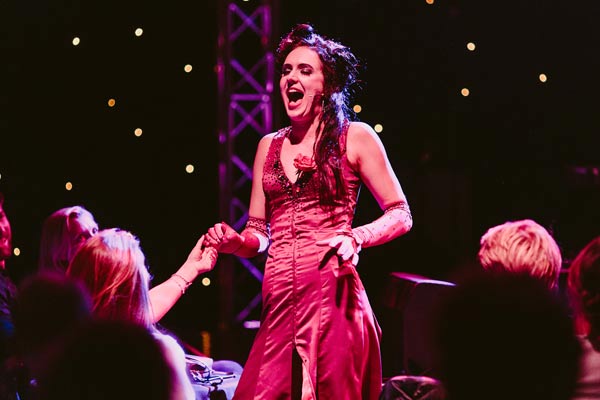 Anya's previous show, 'Torte e Mort', which is also playing at this year's Fringe, explored mortality while 'Rogue Romantic' explores lust, love, desire and whether we can ever truly be satisfied. She consistently takes such esoteric themes and delivers them in a manner which engages and immerses the audience.
"It's harking back to the golden days of cabaret where it was seen as a real audience experience; everyone's got drinks in their hands and anything can happen in that room. You can be singled out or have this mad diva brush past you and ask you to strap maracas to her feet as the case may be."
"There are great shows where you are deliberately taken out of your comfort zone but that's not where I want to go with this show because I want to deal with something that people can connect with on a human level and if you are feeling uncomfortable and expecting someone to do something crazy to you, you are not going to relax and connect with those feelings."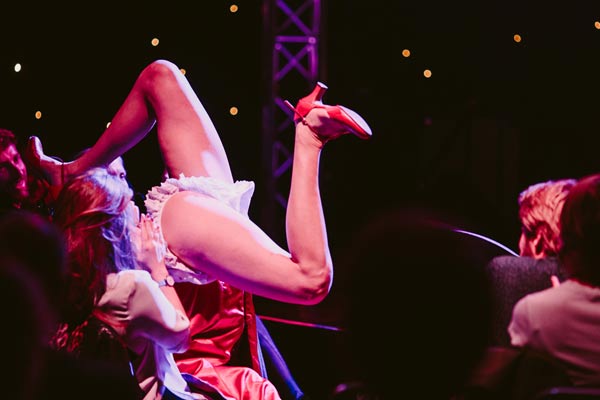 Constantly evolving, Anya's Adelaide incarnation of 'Rogue Romantic' is no longer a one woman show; a trip to Scotland inspired an expanded band.
"The whole show has changed quite significantly and a large part of what actually stimulated that change actually occurred in Edinburgh. While I was there for my show 'Torte e Mort', it was so exciting, to be invited to play The Supper Club which was this cabaret showcase evening featuring some of the best cabaret artists from around the world. [At] one particular one hosted by Ali McGregor and featuring the band from Sven Ratzke (who does a show called 'Starman') and this band of musicians was totally incredible. I decided to present an excerpt of 'Rogue Romantic' but with the full band and really got to feel the extra energy that [a full band] can bring to a room."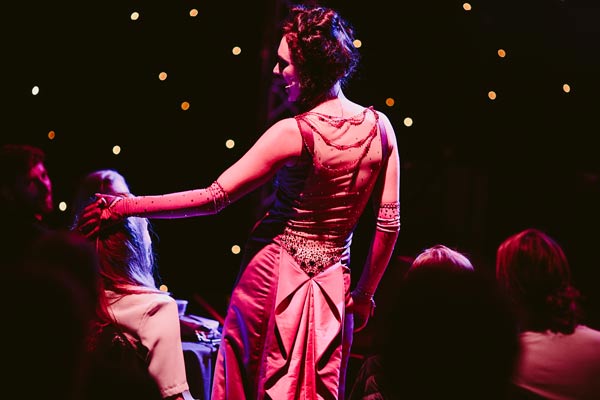 "I was like, you know what, this is where this show needs to go. This needs to be one mad, slightly off-the-wall cabaret diva backed by a hot band."
This Mad March will be frantic insanity for Anya, performing multiple shows while also overseeing her curatorial debut at The Henry Austin.
Anya enchants the Black Forest at the Royal Croquet Club from 28 February-19 March.