'I Hate You My Mother', the new play from writer/actor Jeanette Cronin, takes us on a harrowing ride through history, unveiling the extent to which physical and sexual abuse become entrenched in the lives of those it affects.
With a single act of deviance, a sixteenth-century Breton Bishop lays hands on an illegitimate daughter, setting in motion a domino effect of abuse which propels both the characters and audience through 400 years of history.
"I tend to call it a revenge tragedy and it's all about abuse really," Jeanette explains. "It's about how abuse is inherent in our society and what happens to women and children and why it seems to keep going on and on ad infinitum."
"So it examines our own behaviour really and what our relationship with power is, and what we do for it, so it's a bit of a power play. The play is structured so that you can follow that seed down through four different generations of people at four different times in history and how it connects them."
The production consists of the prologue with the Bishop followed by four episodes featuring a couple in consecutive time periods dealing with the continuing cycle of abuse. Jeanette and her co-star, 2016 NIDA graduate Simen Glømmen Bostad, play all characters, creating an intricately woven story of revenge in a world where 'mummy knows best and daddy should know better'.
"It's narrative in that there are four stories throughout the ages and there is narrative to each story," Jeanette says, "but there's also the threads of the tainted seed that runs through all of them. So I suppose they're almost like vignettes but there are pieces and clues that the audience will hopefully follow through all the different characters."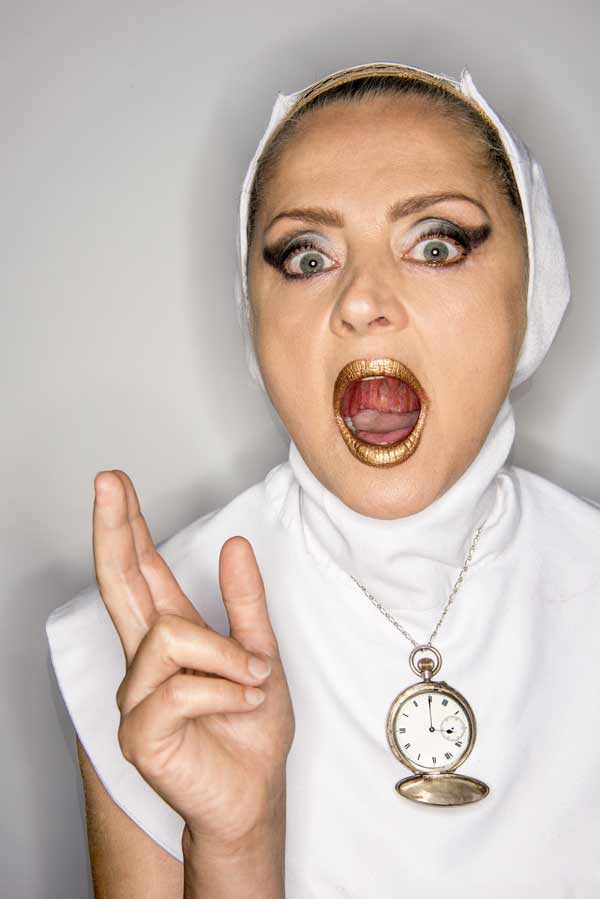 Image © John Marmaras
"So when you change century or decade, you can still feel that you're in the same story. It goes back and forwards between the centuries, it's not one person has their story and then the next person and that's it, it goes from one to the other."
Jeanette says that using the Bishop's lecherous act as a catalyst for the story speaks to the dark undercurrent of our society in which such betrayal by a trusted figure fractures the lives of all it touches for generations to come.
"Sex abuse in the church is something that has been given a lot of attention lately but it's something that's been there for an awfully long time, and it's such a strong part of our culture, our religious beliefs and the structures of churches, education and those sorts of things. So I thought I should just start from there because that's a good place to start: when the ultimate authority betrays."
A play that puts the knife-edge to assumed traditional gender roles, 'I Hate You My Mother' cuts to the heart of the power dynamic within abusive relationships: control.
"If you have no physical control, then you have to find other ways to get the power back," Jeanette says. "You could say women are wily because men are cruel. It's also getting into exploring the 'bitch' myth of women as hysteric, as bitch, as whore, as prostitute, as mother; that if we are witches, maybe we have cause to be."
'I Hate You My Mother' plays at Old Fitz Theatre, 24 January-11 February.