It's an explosion of energy, high camp, and filthy humour... It's a Reuben Kaye show.
In an 80-minute, sequin-filled masterpiece, Reuben will deliver showbiz in his own way as part of Brisbane's MELT Festival.
Here, he lets us know what to expect.
What are you bringing to Brisbane for MELT Festival?
The answer to that entirely depends on how thorough the Brisbane Airport Customs team is.
You are 'what happens when you tell your children they can be anything'… Did you grow up in a household that encouraged individuality?
I wouldn't say 'encouraged'. My mum was an East German ballet dancer and my father was a Russian painter and sculptor. Conversation at the diner table was fast, and if you weren't interesting you didn't speak. And I wanted to speak!
What goes into putting a Reuben Kaye show together?
Blood, sweat and tears! Feathers, sequins yes... But also hard work. A Reuben Kaye show is halfway between the glamour of a fashion runway and a cry for help. And also Ketamine.
Why does the show belong at MELT?
Doesn't the name of the festival tell you the answer?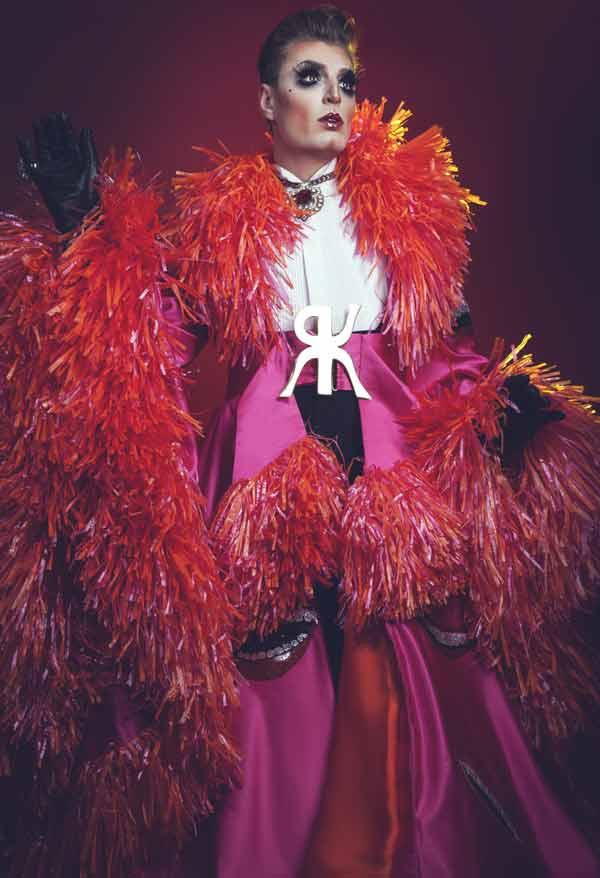 And what do you love about the art of cabaret?
People have a misconception about cabaret, that it's twee, or fey, or something purely designed so rich old gay men don't die alone, like kimonos and small dogs. But cabaret is punk! it's rebellion. It's amorphous and without rules and it can't done without the right atmosphere and it's UNASHAMEDLY queer, transparent and combines the idea of rebellion and riot with having a good time!
Do you have any cabaret inspirations/heroes? Who are they and why?
I could say my hero belongs to the face I see in the mirror everyday just trying to make it. But that would be trite, self-congratulatory sh.t. I grew up watching Bette Midler, Liza Minnelli, Bette Davis of course but then you have Taylor Mac, Joey Arias, Heart, ACDC Antony And The Johnsons, The Scissor Sisters, Jayne County & The Electric Chairs. I am addicted to listening to and finding new people and artists. And I know I'm going to LOVE seeing the program at MELT!
What is the perfect audience reaction to a Reuben Kaye show?
Flowers, tears, a standing ovation, throwing a heady combination of bank notes and room keys. And then the Argentinian Men's Water Polo Team arriving at my hotel with bottles of vodka, a pavlova, an industrial-sized tub of lubricant and a can-do attitude.
Reuben Kaye plays Brisbane Powerhouse 4 July.