With a rich and diverse range of performances lined-up, 2015 will be an exciting year for the Redland Performing Arts Centre.
The season kicks off on Valentine's Day with a dynamic performance from the internationally acclaimed contemporary circus group, Circa. '
Beyond
' is a breathtaking and captivating take on the classical circus format with a range of acrobats performing contemporary adaptations of traditional circus acts set against an emotional electronic soundtrack.
Circa's 'Beyond' © Andy Phillipson
John Thompson combines a selection of WWI-era songs, poems and tales in his theatrical presentation 'The Great War' in March. The show is sure to evoke emotions and rekindle the good and bad memories of a bygone era. 'The Great War' will touch all of those who were involved with WWI.
Fans of Studio Ghibli anime films will be treated to a screening of four more popular films from the studio, following on from the success of last year's Studio Ghibli mini film festival. Hayao Miyazaki's award winning films 'Arrietty', 'Ponyo', 'Porco Rosso', and 'Howl's Moving Castle' will be screened on 14 March.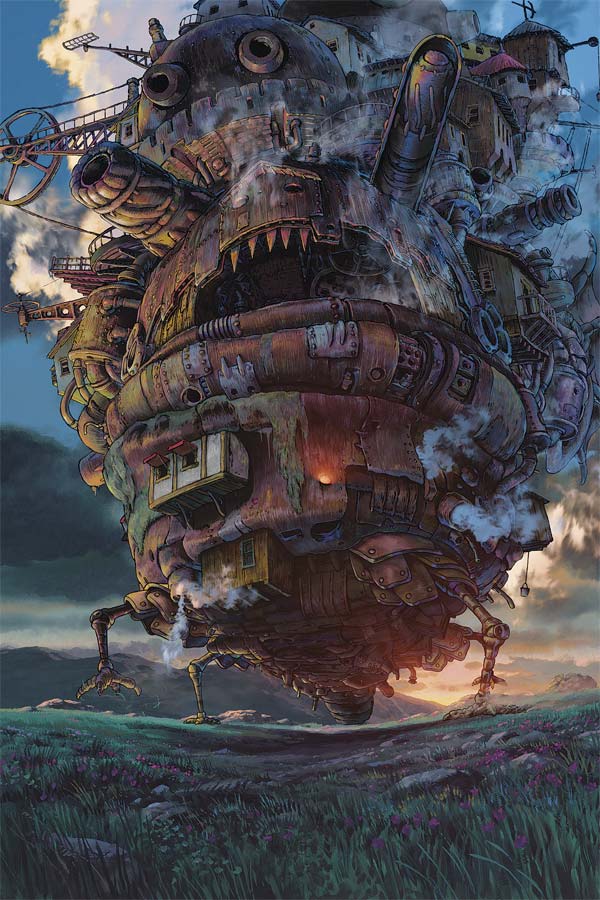 'Howl's Moving Castle'
Encompassing comedy, magic and music with quirky mechanical contraptions, 'Squaring The Wheel' is a show in a class of its own. With stage props including a flying broom, 17 balls, 34 metres of bent steel, 483 welded points and 15 marching eggs, 'Squaring The Wheel' is an innovative and unique performance. The April show also includes a workshop where viewers are invited to participate in making the mechanical props before the show begins.
'Squaring The Wheel'
© Michael Plex
The Australian Chamber Orchestra's ACO2 group is sure to take the audience on a euphonious odyssey through tradition and culture as they play the classical sounds of Germany, Spain and France with their performance of 'Around The World' on 27 May.
ACO2 © Jack Saltmiras
For drama aficionados, look no further than Debase Production's critically acclaimed 'Fly In Fly Out' on 4 June. 'Fly In Fly Out' is about the every-day life of a 15-year-old girl from a small FIFO mining community in regional Queensland. The romantic comedy highlights the interesting dynamic between those who hail from the small communities and the mining workers who they play host to. 
'Fly In Fly Out' © Lukas Davidson
The stage adaptation of Anna Goldsworthy's award-winning book 'Piano Lessons' combines theatrical performance with concert piano on 4 July. Honest and intimate, Anna Goldsworthy herself stars in the story of the peculiar relationship that forms between a young student and her piano teacher.
'Piano Lessons' © Sean Young
International guitar virtuosos 'Red Chair' will dazzle audiences with their unmatched speed, style and precision in August. The line-up includes international acts Andrew Veivers, Adam Rafferty and Brisbane guitarist Michael Fix – recently hailed as one of Australia's greatest guitar players of all time by 'Guitarist Australia' magazine.
Comedy fans won't be disappointed with Judy Hainsworth and Kaitlin Oliver Parker's '#FirstWorldWhiteGirls' in August. The troubles and the traumas of being a modern-day white girl in Australia are portrayed in a series of hilarious and politically incorrect songs by the rising Melbourne duo. 
'#FirstWorldWhiteGirls' © Morgan Roberts Photography
In September, Belinda Raisin mixes ballet, yoga and roller blading with a few glasses of wine in her new comedy cabaret 'Confessions Of A Control Freak'. Lead character, Frances, tries to find the balance between today's faced-paced technological world and a simpler, more spiritual alternative. Supported by pianist Jamie Teh, 'Confessions Of A Control Freak' received standing ovations from sold out shows in 2013 and 2014.
'Confessions Of A Control Freak' © 3 Fakes Media
To finish off the year, fans of classical music will be delighted by Brisbane's chamber music ensemble the Southern Cross Soloists. The group will celebrate their 20th anniversary with their 'Travels Of A Trickster' show on 24 October.
The Southern Cross Soloists © Dylan Evans
Redland Performing Arts Centre's 2015 season is launched with Circa's 'Beyond', 14 February.