Opening yourself up to new experiences is one of the best ways to learn and improve.


This is a philosophy that has been adopted by Brisbane actress Rebecca Lamb, who is directing her first play, 'The Complete Works Of William Shakespeare (Abridged)' a move she "never expected to do."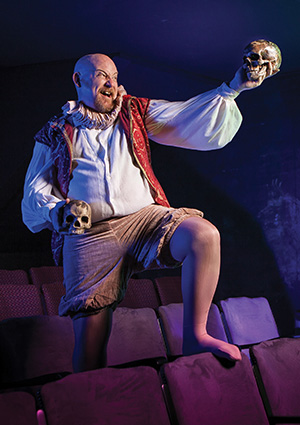 "Acting has been a part of my life," explains Rebecca. Initially beginning her life on stage at a very young age as a dancer, Rebecca took up drama while in high school and found she enjoyed acting even more. Even then she showed a gift for acting as she soon landed acting work at Movie World while still in school.
"I played Bat Girl, and Princess Fiona from 'Shrek'. It was such an amazing experience; they taught me routines, how to fight, how to talk in an American accent. My skills just grew from being on the job." This experience helped her land a two year contract at Universal Studios in Japan.
Since returning to Brisbane, Rebecca has been immersing herself within the theatre community in order to expand her skills. "I'm looking at ways of opening doors in order to support myself as an artist… It's all about learning, because that, in turn, will make me a better actor."
Some of the projects that Rebecca has been involved in include producing and starring in a one-woman show based on the life of Zelda Fitzgerald, 'The Last Flapper', and writing and directing a short film. Now, Rebecca will be taking another behind the scenes role as the director of 'The Complete Works Of William Shakespeare (Abridged)'.
'The Complete Works Of William Shakespeare (Abridged)' is a manic romp that brings the 37 plays of Shakespeare into the modern age by inserting humour and pop cultural references, such as AFL matches and Taylor Swift songs, to make the plays as relatable to modern audiences as they were to those who viewed the plays in Elizabethan England. The three actors who will be performing this challenging task will use improv, physical comedy, clowning, audience participation and absurdity to perform each of the plays as quickly and manically as possible. Audiences will see everything from the quickest performance of 'Hamlet', and 'Titus Andronicus' becoming the most violent and messy cooking show to grace the stage. One of the things Rebecca feels audiences will be delighted most by is the improvisational nature of the show. "Audiences can literally come and see ten different shows and none of them will be alike."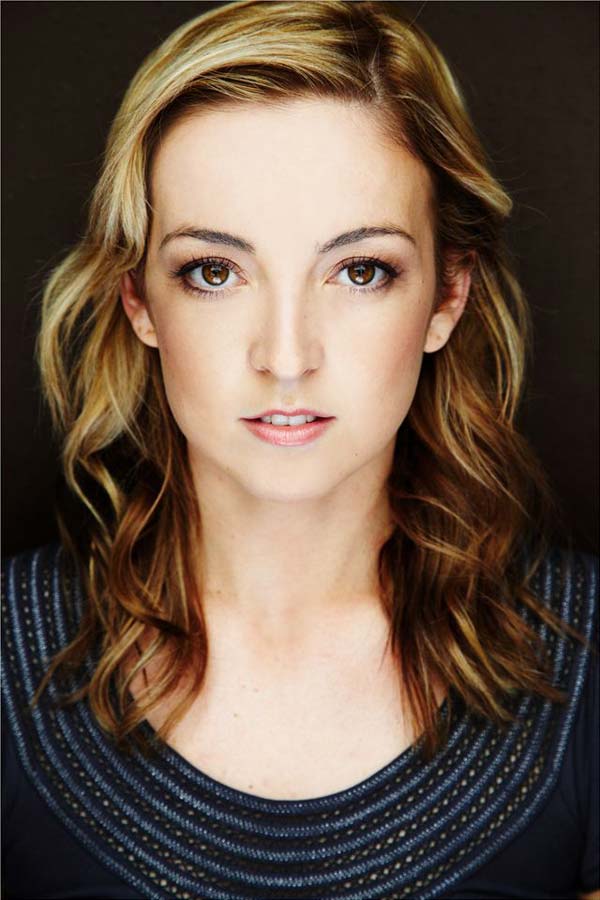 While directing this production wasn't an initial goal, Rebecca has taken delight in this new challenge and has found new skills that also helped further develop her acting. "When I was initially approached by John Boyce [Artistic Director, Brisbane Arts Centre], I was surprised. I thought it was a joke. But, I think I was approached because he knew I love and have studied Shakespeare. I've done workshops at Stratford-Upon-Avon (the home of Shakespeare), and I studied at the London Academy of Music and Dramatic Art (LAMDA) for a summer."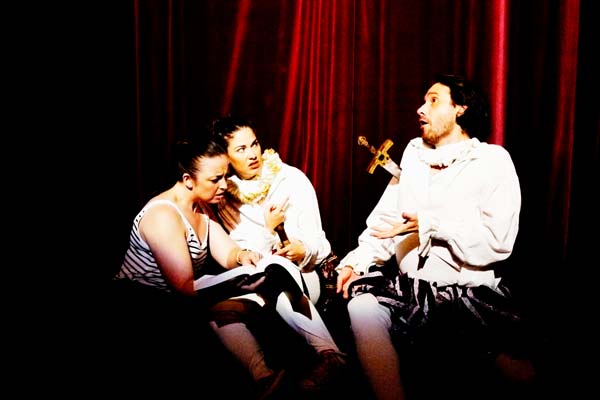 Rebecca has enjoyed her experience as a director, learning how "not to act, and get the best performance out of an actor." As for her future, Rebecca plans on returning to LAMDA a week after production of 'The Complete Works…' to study full-time. "I want to continue developing as an actress, and hopefully bring the skills that I develop home to Brisbane and help other aspiring actors develop."
'The Complete Works Of William Shakespeare (Abridged)' plays the Brisbane Arts Theatre until 14 March.

REVIEW: 'The Complete Works Of William Shakespeare (Abridged)'.
PIX: Opening night.