Michaela Burger and Michael Griffiths serve up a double helping of Helpmann nominated and winning cabaret, showcasing an era long gone but not forgotten.
Cole Porter wrote a musical called 'Fifty Million Frenchmen' while Edith Piaf entertained many millions more with her World War II era torch songs.
Porter and Piaf dominated the radio waves throughout the '30s, '40s and '50s, and both endured tortured private lives before succumbing to torrid and premature demises.
The lives of Adelaide based cabaret artists Michaela Burger and Michael Griffiths also share parallels; both moved away from Adelaide to pursue musical theatre before returning home to find success in biographical cabaret, with both being nominated for the Helpmann Award for Cabaret this year.
This December, their paths collide on stage as they bring their tributes to Piaf and Porter to the Adelaide Festival Centre.
Michaela doesn't know why the two of them didn't think of it earlier. "It is funny that we've never thought of it before because we've been on the circuit together with both of the shows [for some time] and it works so beautifully together. Our demographic is very similar so it's kind of a no-brainer and it's really nice working with Michael".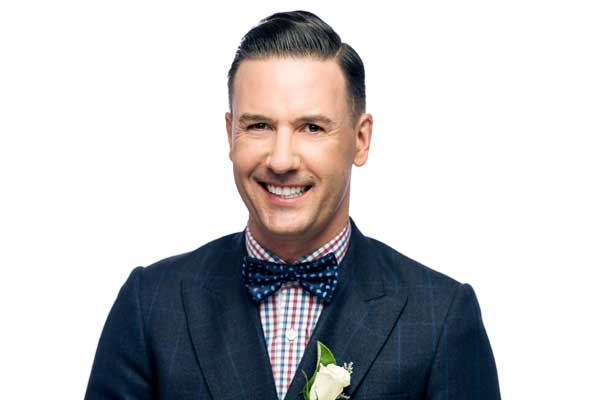 Michael Griffiths
Michaela's 'Exposing Edith', which is a collaboration with guitarist Greg Wain, has been applauded for its capacity to transfix and transport in a manner reminiscent of the little Parisian sparrow. When questioned on her capacity to capture the audience's imagination, Michaela was quick to humbly give credit to the source material.
"[Piaf] had this power to pull; they'd put her on these massive stages but kept things really simple so that it was just about her voice. So I think, because of that, it probably resulted in the songs that have been written for her being these extraordinary songs that didn't need any fluff, because the lyrics and the melodies and the orchestration were so powerful that people could just be taken away with the music and her voice."
Beyond the songs, however, lies Michaela's finely honed capacity to still all murmurs and control the gaze of all in attendance.
Many have also commented on her striking physical resemblance to Piaf. "She was only 4'10 and I'm 4'11; I'm very, very tiny like her and have dark hair. With us being the same size, I think it actually helps with the show; it helps people to imagine that they are seeing her because my stature is similar to what she actually looked like."
As Michaela and Greg have toured the globe, they have been treated to anecdotes from Piaf lovers that have continued to help mould the show's authenticity. "We find out new facts [about Piaf] all the time and the scripts adjust with the knowledge that we have about her."
"The most fascinating [facts] that we have about her come from people who actually met her when she was alive. We've had a few very old people come to our shows. There was one German lady who saw her performing when she was a little girl in Germany."
"People often talk to us about their connections; a lot of people tell us that it reminds them of their parents because it was what they would play when they were children."
'Porter & Piaf' is a rare convergence of talents not to be missed by those of any age.
'Porter & Piaf' plays the Dunstan Playhouse on 10-11 December.