While growing up in Melbourne, actor and comedian James Liotta was inspired by the ethnic comedy of the 'Wogs Out Of Work' cast, which included Nick Giannopoulos, Mary Coustas and George Kapiniaris.
James, who is a co-star in the touring stage show, 'Pippo & Pasquale: Two Wogs, One Salami', has rarely been out of work since he started in the entertainment industry at the age of eight, and has since shared the stage with some of his inspirations along the way.
James Liotta first graced the stage in an Italian language show produced by his amateur actor father. Upon getting a taste of the performer's life, he has never contemplated another career, despite it being a notoriously financially insecure line of work, he says.
"They always say have a plan B but I reckon if you don't have a plan B, you might actually succeed in your plan A. You're not relying on anything else."
Living without a safety net forced James to create his own work. He has built a career as a successful M.C., an actor in TV and films, including roles on 'Neighbours' and 'Underbelly', a radio host, a children's performer and a sketch and stand-up comedian.
"Unless you're lucky enough to become Tom Cruise overnight, the only way to make it work is to dabble in a bit of everything."
James explains that, although the Italian community doesn't necessarily always see an artistic career in the most favourable light, they have come around to his decision.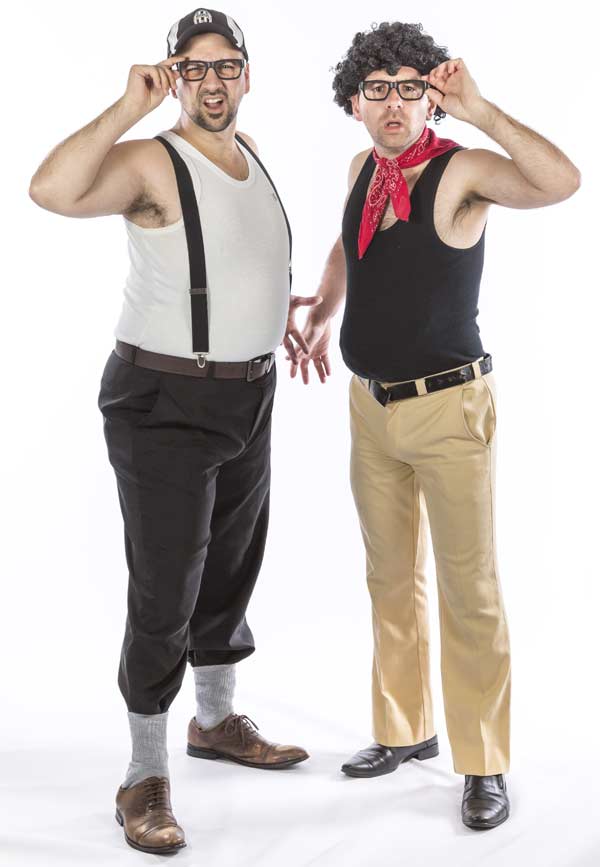 "In most ethnic families, this kind of job would be frowned upon because there isn't any financial stability. Until you find your feet, which can take years, and you get full time work coming your way, which means you have to do a lot of corporate stuff as well to make ends meet, ethnic families don't see any future in it. They just see it as something that you do for fun."
"The old school ethnics would look at television people and say, 'they've got another job for sure. They do that for fun'. They don't understand that's a job. People on 'Neighbours', that's a job."
"Once they start to see that you are financially stable with it, they're okay with it. Because with wogs, it's all about money. Are you making any money from it? Can you survive on it?"
James quickly established that he could survive, though, and has since performed with George Kapiniaris and internationally successful Australian stand-up, Joe Avati, which was a dream come true, as he explains.
"I was given a cassette tape of his stand-up when I was in year 12. People said 'you've got to listen to this guy, he's really funny'. Especially to the Greek and Italian kids. So the tape started circulating."
"Ten years followed after that, and we were still following his career and going to his shows and all that, and then I started to make something of myself, climb the ladder myself in that area and he finally noticed me and tried me out and then took me on tour as his support act around Australia and to this day, I'm still supporting him in Australia, so that was a real buzz."
James, together with fellow comedian Piero Viavattene, will tour Australia with a new sketch comedy and stand-up show, 'Two Wogs, One Salami'. With over one million online views between them, the duo's careers are as hot as a spicy Italian sausage, so get your tickets quick.

'Pippo & Pasquale' Tour Dates

28 June – Arkaba Hotel (Adelaide) 
6 July – Club Five Dock RSL (Sydney)
19 July – Darebin Arts Centre (Melbourne)
17 August – WA Italian Club (Perth)