The annual Parramasala Festival is set to return to Sydney's Parramatta with live performances, art installations and multicultural food.
The free event features an array of opportunities and this year has a technological element to it. There are light and sound installations and interactive workshops to add to the already exciting list of things to do.
Festival Director Di Henry tells us more.
First of all, what is Parramasala all about?
Parramasala is one of the largest multicultural festivals in NSW and showcases a broad range of Asian cultures. Now in its seventh year, Parramasala is supported by Multicultural NSW and the City of Parramatta. Parramasala is the flagship festival of Multicultural March, a month-long celebration of NSW's cultural diversity. The programme of events and activities across the state showcases our cultural diversity and complements events taking place to mark Harmony Day on 21 March. From food festivals to cultural events and concerts, Multicultural March is packed with activities that bring our community together. Parramasala takes place Friday 10 March, Saturday 11 March and Sunday 12 March 2017. The festival is in Parramatta at Prince Alfred Square and this year will also extend to the Parramatta River foreshore.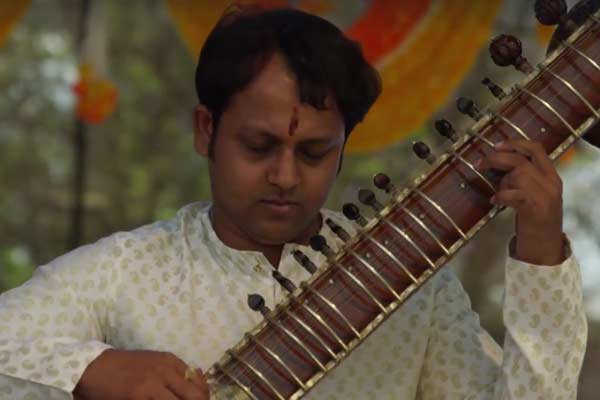 Why is the event important?
Parramasala plays a really important role in promoting unity and understanding within our community. Events such as Parramasala give us all a chance to learn about each other and experience cultures different from our own. Parramasala is an event which appreciates and showcases the things which make us different but which, at heart, make us all the same. We all love music and dancing and art and great food – they're things we can all share and come together around.
As the Festival Director, what does your role entail?
In terms of creating Parramasala each year, the role entails building on past events while ensuring the festival continues to evolve. We need to keep to the core aims of the festival while ensuring it remains relevant and adapts to changing times. This year we're adding The Riverbank at Parramasala presented by the Lennox as a new area, we've got a big outdoor screen to expand the film festival and we've also got chefs doing live cooking demonstrations for the first time to enhance the food offering. The role is very much about pulling all different types of artistic genres together and working closely with a very small team to construct the festival programme which involves bringing out international acts and showcasing great local artists, organisations and activities. It also involves keeping our stakeholders happy, managing the logistics and ensuring what is a multi-layered, mostly free festival runs efficiently. We're very lucky we now have multi-year funding so that gives us more time to commission new works and to plan ahead on what we can develop for coming festivals.
How did you get involved in this event?
In 2013 I was asked to produce a big multicultural parade for Parramasala's opening night, which was a terrific experience and a fun project. When the Festival Director left the role, I was then asked if I'd like to give it a shot and here I am! This is my third Parramasala as Festival Director.
What is your favourite thing about Parramasala?
I love how varied it is and yet how inclusive it is – one day you can be talking to an Indian dance group and the next day working on the logistics of a drone display – and then there's everything in between!
It's a "celebration of Sydney's diversity"… How?
Parramasala is an Asian arts festival at its heart, but we're also a broad church which welcomes and explores many cultures, all of which make Sydney and western Sydney in particular a rich mix of diversity to be celebrated. The event showcases more than 40 cultures and Western Sydney Groups represent 39% of all performers at the festival. Through music, dance, art, film, food and fun, people of many different backgrounds are brought together, having a great time together and learning about each other's cultures at the same time.
Why should as many people as possible see this event?
The exposure to such a variety cultures through performance, art and of course, great food, makes Parramasala an experience which is both enjoyable and eye-opening. The range of performers and cultures on offer at Parramasala is huge – there's more than 40 cultures involved and more than 80 performance groups. You can groove to hip hop, sway to traditional Chinese music, be stunned by Lebanese drummers and be mesmerised by Indian dance all in just a few hours. There's films, art installations, a sound installation, creative workshops – all for free! There's also lots of opportunity to interact with the performers and artists which adds another layer to the experience.
Over 70% of the people that attend Parramasala are born in countries other than Australia! Why do you think this is?
Firstly, Western Sydney is a vibrantly multicultural area and a lot of the people coming to Parramasala live in Parramatta and the surround suburbs. Many people also come to Parramasala from other areas to experience music, dance, art and film from their own cultural background. And many others come along to simply immerse themselves in the wonderful colour and sound of many cultures different to their own background. It's a spicy mix of entertainment, sound, smells and joy which makes Parramasala an experience which people enjoy.
Why Parramatta?
Parramatta is home to a hugely diverse community and the centre of greater Western Sydney. It's a city which is growing, which is a great host to events, which embraces creativity and welcomes everyone.
Parramasala takes place at Prince Alfred Park Square from 10-12 March.