Through dance, theatre, puppetry and mask play, 'Valentine' at The Blue Room Theatre explores loneliness and desire.
In an open letter, Choreographer, Performer and Producer Kynan Hughes writes about the show.
"'Valentine' began its life as a Strut Seed residency in 2015 that explored myth through mask play. Since then it has evolved to become less about the supernatural and more about human archetypes; namely those found in the commedia dell'arte.
I've always loved stories. They've long been a glorious escape and refuge. In my opinion they're inherently powerful, and like most things used by humans can be fantastically helpful or incredibly harmful. As a maker I love the idea of taking old myths/stories and creating new narratives from them. And there lies the problem: many stories with the commedia at their heart are awful. Depressingly human characters doing horrendous things to each other in order to get what they want. Sounds familiar right? Look at the ballets 'Petrushka', 'Pierrot Lunaire' or the opera 'Paglaicci'... The tragedy is often married with farce, romance and whimsy – and sometimes there may be a happy ending through misunderstanding and misadventure, if you're lucky that is. Pierrot will alway be a forlorn lover, Harlequin will always be a trickster (from jovial to malicious) and Brighella will always be a... Well, an outright bastard. And Columbina? She'll be putting up with their crap until the end of time.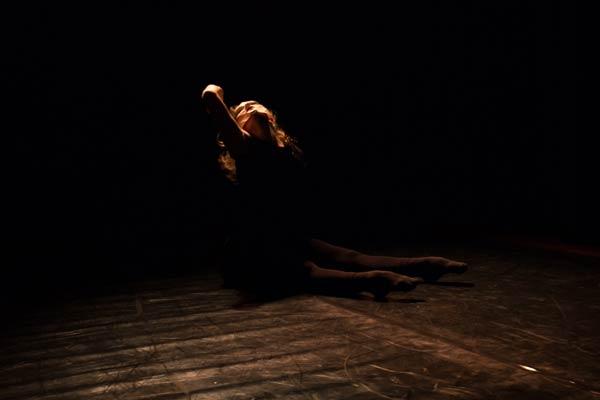 And so the question that plagued me while making 'Valentine' was: are these old stories worth retelling if the same horrible, selfish ideas push their way to the front? The work attempts to interrogate whether these old well-worn characters, which are shackled so tightly to their story and fate, can shed light on our current predicament in society. How far will you go for your desires and when do you stop caring about the consequences? Dance, theatre, puppetry/masks and an original music composition will come together: creating an exciting, original and emotive dance theatre work that deals with universal human needs and conflict.
'Valentine' signifies a departure from the methodologies and forms that I usually use while creating work. It's been a steep learning curve, a very big collaborative experiment and a chance to flex some new creative muscles. It's been a huge rollercoaster of an adventure that has been truly supported by the whole creative team and the incredible people that run the Blue Room Theatre."
– Kynan Hughes
'Valentine' plays The Blue Room Theatre until 2 December.