From award-winning writers Dean Bryant and Matthew Frank, 'Once We Lived Here' follows Amy, who runs her family's sheep station in rural Australia.
Western Sky Theatre's Andrew Baker is bringing the Green Room Award-winning musical to Perth's The Blue Room Theatre. He's taken time out of his busy schedule to answer some questions about the musical.
Describe the show.
'Once We Lived Here' is an Australian musical. It's about a family battling against time, the elements and each other. It's both funny and poignant and showcases Australian musical theatre writing and performing talent in a way that is rare on Australian stages. It's a 'small' story about a somewhat typical farming family. But, just like the rest of us, they have their secrets.
How did the initial production come together?
Mathew Frank and Dean Bryant, the show's creators, met at WAAPA here in Perth. They've written several acclaimed musicals together, including Prodigal which they took to New York. Once We Lived Here was first staged in Melbourne in 2009.
Image © John Rousselet
What made you decide to put this show on?
We decided to produce 'Once We Lived Here' in Perth because it aligns with our goal to create more opportunities for WA-trained musical theatre performers, creatives and technicians to work in this very popular art form. Perth loves musical theatre but there are few offerings of professional productions outside the big commercial touring productions at Crown. I love small-scale, chamber musicals. And 'Once We Lived Here' ticks that box perfectly.
You appear to be juggling a lot at once – what made you decide to take on another project?
A deep fear of standing still. When you work in the arts, especially in Perth, options for paid work are certainly our there, because we have a mature industry with some excellent companies, presenters and promoters, but those jobs are in demand. So you have to say "sure" to every offer. That means, on occasions, you're going to be flat out. Like now! I work part time in arts administration for a theatre company and, drawing on my first career as a lawyer, I lecture in arts law. I spend the rest of my time trying to get projects like this happening.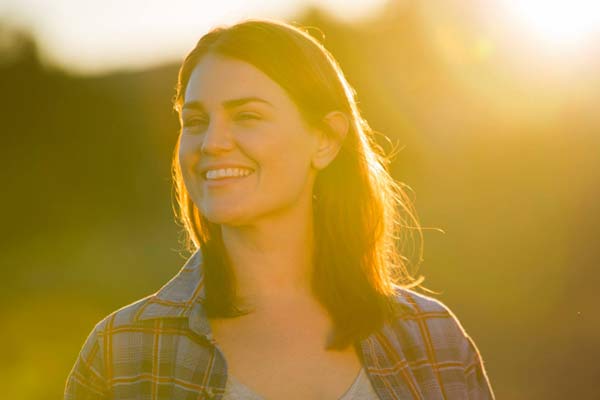 Image © John Rousselet
What do you think audiences will take away from the show?
They'll be reminded of the power of musical theatre to transport, inspire and move. They'll also leave humming some absolutely beautiful songs.
How do you think a rural audience member would compare to a city-based one?
I think that, no matter where you're from, this story will resonate with you. There are some universal themes running through this show – things like the power of family traditions and secrets, the importance of 'home' (whatever that may be to you) and also the role memory plays in our development, how the past can absolutely continue to dictate your future if you don't own up to it.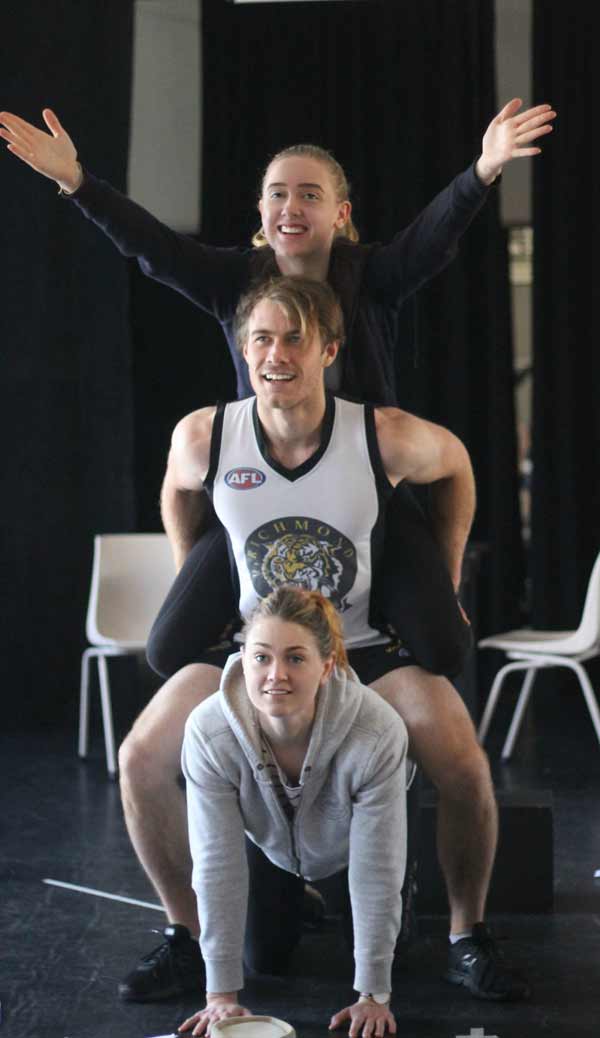 Image © Mitchell Whelan
Do you have a favourite musical number or scene from the show?
The show is "book-ended" by a stunning ensemble number called 'All Roads Lead To Home'. It's been in my head for years. It's beautiful and will give you goosebumps when you hear our great cast and band perform it in the intimate space of The Blue Room.
What's the one thing that makes this show unmissable?
The performance of Taryn Ryan in the lead role of Amy. When I knew she was available to do the show I built everything else up around her. She's a star of Perth theatre and I hope the rest of the country get to know her soon.
'Once We Lived Here' plays The Blue Room Theatre 19 October-4 November.