For actors, improvisation games serve a range of functions; they are an educational tool, a mode of competition and a distinct artistic outlet.
We put Dane McFarlane, the Artistic Director of On The Fly Impro, on the spot, and quizzed him about his company's month of Theatresports shows at The Bakehouse Theatre this November.
Some audiences enjoy knowing exactly what they are going to get from a show before the usher rips their ticket; it is how 'Cats' and 'Phantom Of The Opera' remained on Broadway for so long and why famous TV comics have meandering queues outside their venue at every Fringe. With improv, though, Dane says the magic comes from witnessing the unanticipated and spontaneous.
"There's nothing more exciting than seeing a stand-up comedian on stage dealing with a heckler or seeing an improv performer just having a perfect line for the situation. That's half the joy of experiencing improv in a live format."
While On The Fly is also a theatre school that runs classes for students ranging from the absolute beginner to the advanced, the improv artists competing in November's Theatresports shows are Adelaide's finest purveyors of the craft, so Dane guarantees a riotous night out, no matter what eventuates.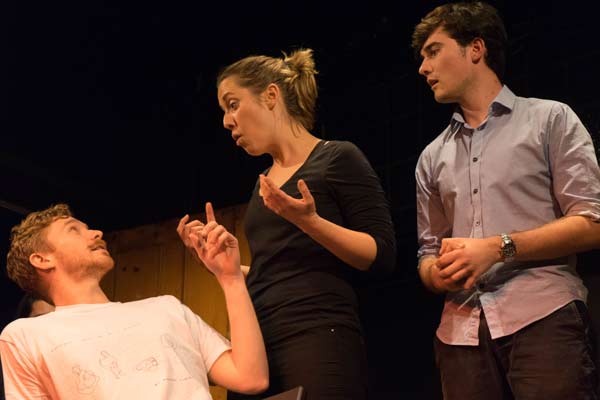 "You're always are trusting that the actors are going to deliver and for the audience, that's half the fun. Yes, you know you're going to get a quality production, a quality show, but there's also the potential that things can go wrong and everything isn't going exactly to plan as it would a full stage musical so it's always a little daring, it's always a little exciting and that's part of the fun of the format."
Improv performers' motivations can vary; some may aspire to be the newest cast member on 'Saturday Night Live', while others may simply wish to attain a little more confidence when engaging in social interactions. Dane has witnessed the powerful transformations that are possible through practising the craft.
"There's definitely a lot of potential to take improv in different ways. So you do get a lot of actors who come through to develop their craft and you see that all the time in cinema where you have Robin Williams or any of those comedians – Tina Fey, Amy Poehler – they all come from that improv background but have used it as an actor in scripted performances. You have people coming through who love improv as a performance format… And you also get a lot people who are doing it for their own wellbeing, so we get a lot of people coming through who want to improve their social skills, want to be more confident, want to have more stage skills or be better at public speaking."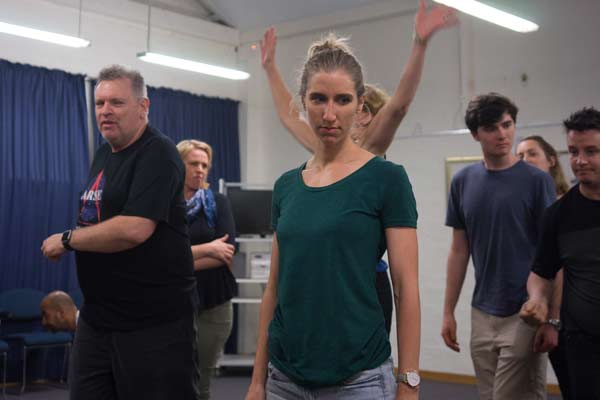 Image © Nathan Stavridis
While the theatre can sometimes be riddled with envy and sport can invoke white line fever, Dane says that the local Theatresports community is inclusive and welcoming, with the rivalry between competitors being good natured.
"I like to think that it's friendly competition because if you take the world of sport, the action can get quite heated. So in the theatre, it is a quite tight-knit community. While you see the actors pulling out all the stops to win, it's absolutely a sense of community first and we want to put on a good show for the audience. If we haven't put on a good show, then none of that competition matters."
On The Fly Impro Theatresports shows run every Thursday night in November at The Bakehouse Theatre.