For Brisbane-based theatre company Now Look Here, the future has big plans in store.
Debuting a Chekhov classic, 'The Seagull', which premieres 4 March, Artistic Director and brainchild of the newly spawned company, Kate Wild, discusses her motives, ambitions and what exactly makes her tick.
An artist receiving high industry acclaim, it's strange, yet unfamiliar territory for Kate being back on native Brisbane soil to lead a show, something she has not done in years due to her commitments directing in the UK. Nonetheless, she believes that her arrival back home and her desire to direct such a play in Brisbane were timed perfectly. "I think the process has been around seven years. I came back to Brisbane, I went to Melbourne and then London and then came back to Brisbane, which was where I started out with a young family. It's also me getting back to theatre after having a big break, and I just wanted to start fresh with a new company."
Kate Wild
Any debut performance can be met with nerves and anticipation, especially a show of Anton Chekhov's, a Russian playwright known for his intrinsic and often complex subject matters. But a self-professed fan of text theatre, an area Chekhov is perhaps a master in, Wild feels as though Brisbane is ready for such an artistic event.
"It's partly about me wanting to get back into work and make more work for me as a director, because all the work that I've ever done has been out of Brisbane. It's kind of about showing people what I can do, but I think I always wanted to establish a company which did the sort of theatre that I felt maybe I wasn't seeing as much in Brisbane.
"I've seen a lot of innovative work, a lot of very creative directors doing a lot of very exciting things. But I felt I wasn't seeing a lot of text based theatre being done very centrally with a very simple sort of aim of telling a story. So I think I needed to show what theatre could be like if we went back to the basics and I made it very writer and actor led rather than maybe led by the concept of a director."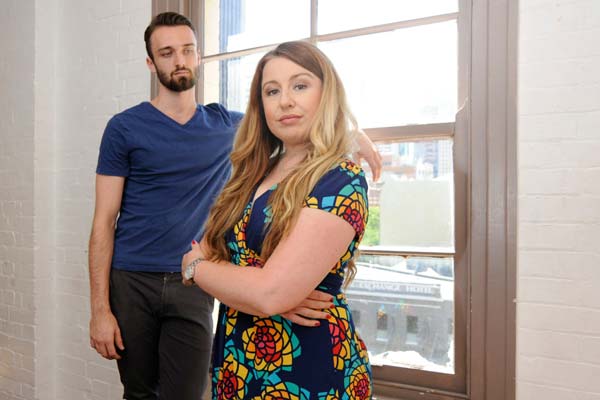 The play itself is a tale of a dysfunctional family returning to a family holiday farm where the story draws in many other plotlines, depicting an intricate narrative with a number of depth-wielding characters.
"It's about a mother and her son who return to her family farm and her son puts on a play to impress her, and the show is just a disaster, and his girlfriend then falls in love with his mother's boyfriend and everything just seems to fall apart. It starts out as an almost sort of a comedy of dysfunctional family, but as the play goes on that dysfunction starts to cause incredible damage and pain, which is where it comes into the territory of tragedy."
Wild, while keeping true to the text based foundation of the play, has decided to put her own spin on the story. Rather than have the play based in the Russian countryside at the dawn of the 1900s, she has transported the story to rural Australia, a setting she trusts the audience will connect to on a far easier and much more personal level. And at the same time, showing the play the way it should be shown, still retaining that undeniable Chekhov influence.
"I've steered away from specific Australian cultural references though. Russia is this huge country with enormous expanses of land. It's very rural, and it seemed very right to relocate to it to rural Australia. The play explores in some way the sort of divide between the excitement of the culture of the city as compared with a feeling of isolation and stagnation out in the country. And that just felt absolutely right in Australia."
The play, undeniably, is a difficult one to undertake on an artistic leader, not only to direct but to cast. Understandably, a play of such intensity and plot requires actors of a similar calibre.
"Coming back to Brisbane I didn't have a lot of actors because I had been away for so long, so I actually started on the process of starting on the translation a year ago and started that process with a week's workshop with a full cast of actors. And as the year's gone on, some of the actors have been changed or have been replaced because they've found work elsewhere. So really, the cast I've ended up with have been an extraordinary stroke of luck to be able to work with these 11 people.
"I just feel very, very lucky because the people that I've ended up with have been brilliant, they're all real actors. They go home and they work in their own time, they bring a great generosity and honesty to their work. You can't do Chekhov with bad actors, there's just no point. So to end up with the cast I have, I've been very blessed."
Now Look Here perform 'The Seagull' at the Metro Arts Warehouse, 4-14 March.