Three friends receive invitations to their ten-year high school reunion, forcing them to revisit the 2000s like never before.
Part sketch comedy, part memoir, full on nostalgic mayhem, 'Noughty Girls' is filled with all the noughties references you could possibly imagine.
Here, one of the Noughty Girls, Hannah Fulton, answers some questions about the performance.
What's this show all about?
So many things! High school reunions, Dolly Doctor, 2000s pop culture, growing up, moving on, friendship and letting go. Kim, Hannah and Courtney receive the Facebook invite to their ten-year high school reunion and the show follows them down the rabbit hole of their high school days in the 2000s as they are reminded of the good the bad and the ugly of what when on in the noughtiest decade in history.
What is so good about throwbacks and nostalgia for you guys?
We love the instant transportation that a throwback song or film or trend has. You can forget about your life for a moment and cast your mind back to simpler times. Plus, who doesn't love to dress up and reminisce about the time they first heard 'Bootylicious'.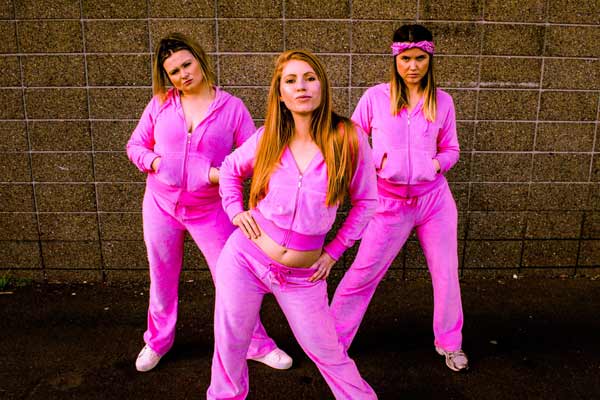 What kinds of things from the 2000s can we expect to see in this show?
A banging soundtrack, noughty dance moves, and some killer pink velour tracksuits!
There are sketches in 'Noughty Girls'. Without giving too much away, what will you be covering in those?
Our sketches look at a whole bunch of stuff ranging from 'Kath & Kim' to Brazilian waxing. There's also some shout-outs to things we'd like to bring back from the 2000s like equality for gluten and Britney circa 2007.
What's your favourite thing about the 2000s?
It's really hard to pick just one thing which is why we've made a whole show about it! We'd have to say it's a close race between Destiny's Child, belly button piercings and Paul Frank tees.
What are you most looking forward to about presenting this show at Adelaide Fringe?
We're really looking forward to coming back to Adelaide and reconnecting with the audiences that came to see our shows 'Europe Won't Fix You' and 'Quarter Life Crisis' last year! We were overwhelmed with support from Adelaide locals last year and can't wait to share our new banger with them! We're also pretty pumped about spending the festival sweating out titties off in our pink velour tracksuits! Keep an eye out for us around town!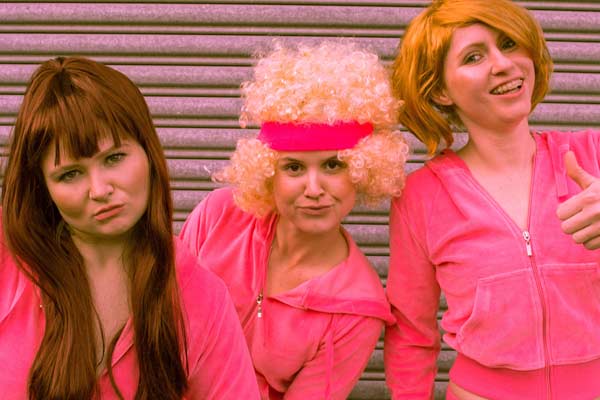 If you could bring one thing back that was iconic in the 2000s, what would it be and why?
Flip phones. Ain't nothing sassier than hanging up on someone with the quick snap of a pink Motorola Razr.
And now, if you could completely erase something from the 2000s, what would that be and why?
The self deprecating slogan tees that Supre was sporting in the 2000s that said awful things like 'cute but psycho' or 'daddy's little princess'. We're all for slogan tees but much prefer the 2018 version like 'this is what a feminist looks like' or 'consent is sexy'.
Describe this show with a lyric from a song from the 2000s.
"I don't think you're ready for this jelly!"
'Noughty Girls' plays Producers Warehouse at The Producers from 15 February-2 March.