The No Strings Attached Theatre Of Disability is winding up once again to present 'ReConnect 2018': An annual show for performers to showcase their abilities.
"I think the fact that the entire company gets to perform at a professional level is very exciting to me," No Strings Attached Artistic Director, Alirio Zavarce says. "We prepare for the whole year for 'ReConnect'. We have three amazing workgroups."
Through the collaboration with various artists, 'ReConnect' offers three previously unseen works that the performers have created. Audience members can look forward to the cultural journey of 'Soundscape To Our Memories', the comedy 'Shipwreck', and gaining an insight of the performers through 'Small Wondrous Little Things'.
"We have a workgroup called 'Tracking Culture' which is with a first nation organisation called Kura Yerlo. All participants from all over Australia are reconnecting with their culture.
"They're talking about all their stories based on memories and the first songs they hear. It's called 'Soundscape To Our Memories'. It's really beautiful from didgeridoo players, clapping sticks and really traditional first nation music to pop culture references that take us through a whole journey of who we are as Australians."
"Then we have 'Shipwreck' and that is with The No Strings Troupe. They've been developing this interesting take on creating a new society. They are [stranded] on this island due to hilarious circumstances and they cannot [remain] composed in this kind of dystopian world, but everything happens in a matter of hours which is quite fun and hilarious.
"They have created this story and I'm quite excited by that."
"[Lastly], The [No Strings] Studio is working with the amazing Emma Beech and they're developing a piece called 'Small Wondrous Little Things'.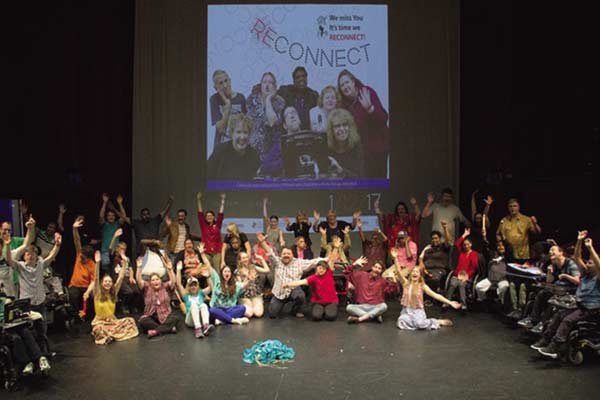 "This is quite an exciting piece that will bring the audience into the world of each of the performers.
"This is the most experienced performers of No Strings so it's fun, intimate and [has] a break-the-fourth-wall manner. Each of the performers take us to a place that is a beautiful, small, and wondrous something."
Alirio emphasises the most important aspect of 'ReConnect' is providing the performers with a realistic encounter that they can gain value from.
"For me what's important is giving them a professional theatre experience and that they actually experience the conditions that we [do] as professionals.
"I think to have shifted the focus from a more community fun development into something that is 'ReConnect' – we want to connect with audiences but we also want to be varied with the work we are exploring.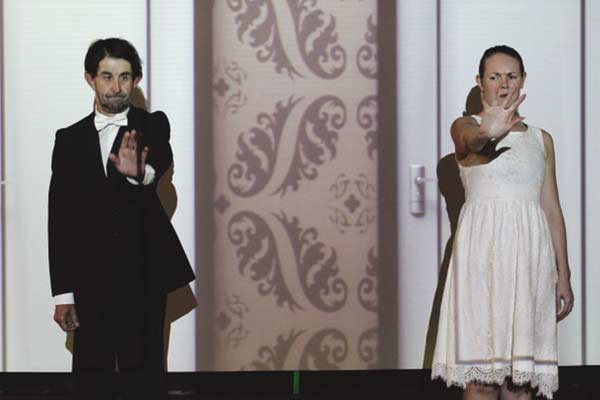 "I want to totally profile the actors as professionally as possible, and they will rise to the expectations and amazing performance they deserve to lead on the stage."
"It's a whole journey with the three pieces and an amazing celebration of ability. It's always an amazing journey from tracking culture to the worlds that they take us to."
"It's a whole experience into the company, the world of the artists and the works we are creating."
'ReConnect' runs from 8-9 November at The Parks Theatre in Angle Park.