From the award-winning company behind 'Carrie The Musical' (Wax Lyrical Productions) comes 'Nineteen', a powerful and provocative new work on the subject of the men of Australia and what it means to be one.
Mixing dark humour with real, hard truths and situations, 'Nineteen' bares all about adult male Australia, rooted in real life stories collected from people across the continent.
Writer and Director Shane Pike answers some questions before the show opens at Brisbane Powerhouse.
First of all, tell us a little bit about 'Nineteen'.
'Nineteen' has been a passion of mine for many years. It began as the creative component of my PhD at WAAPA in Perth. It is now a very different work, but still has at its core the exploration of what it means to be a young 'man' in Australia today. It is a dark comedy that doesn't hold back. It's, at times, inappropriate and confronting but also entertaining.
This show deals with masculinity and "being a bloke". What inspired you to put a show like this together?
I guess, like most writers, the original seed comes from personal experience. As a man in the arts, assumptions and questions about my identity are made all the time. When I spoke to groups of young people they had all experienced the same kind of thing. Having their existence and gender-identity questioned just because they didn't fit the traditional 'blokey' stereotype.
There are real life stories in this show. Why do you think it's important to draw from actual experiences?
To me, theatre is an expression of experience. There are no more interesting stories than those based in fact, as they are the ones that we most easily relate to and generate the most endearing characters. And issues of identity politics and gender identification are so prominent now, it would be remiss not to draw upon real-life experience when aiming for authenticity in art.
What makes the Aussie bloke such a recognisable character?
I think, over time, the idea of the Aussie Bloke has been elevated to mythological status. It exists on a very high level in our national psyche. From the outlaw bush ranger, to the Anzac spirit and modern-day tradie-culture this idea of the 'typical' Aussie male is very appealing in both a physical and an idealistic sense.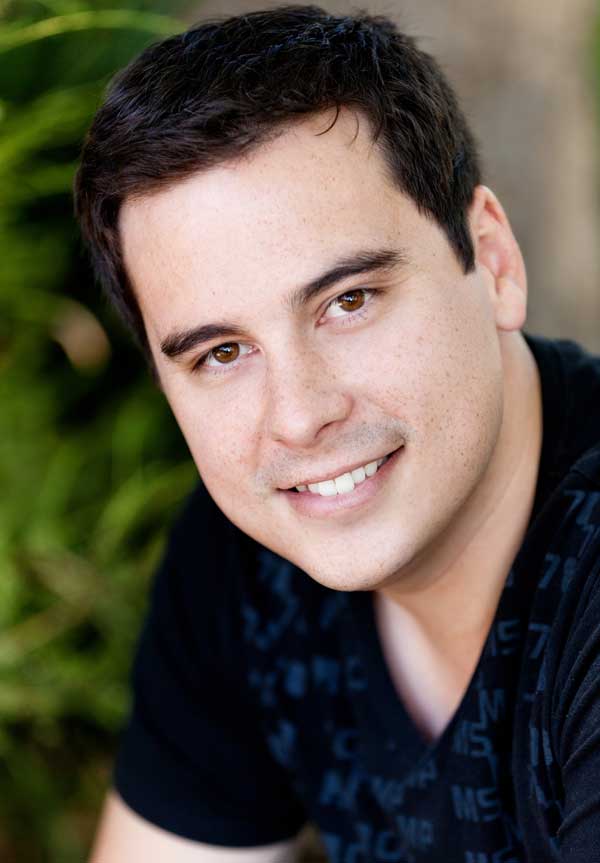 What was the process of preparation when it came to putting 'Nineteen' together?
As mentioned before, 'Nineteen' has been in the making for several years now. It began with interviewing young people from all around the country, then taking that material and melding it with traditional research about the Aussie male. I then travelled to Brazil and workshopped the material with a theatre company over there. It has also received development support in Queensland, from Playlab, the Gold Coast Arts Centre, Brisbane Powerhouse and QUT. The production itself is being supported by the Queensland Government through Arts Queensland, so I have been very fortunate with the level of support that has been shown in my work. But I think that's because of the message – it is a really important time to be examining masculinity, especially this notion of toxic masculinity.
What were the challenges you faced when it came to creating something that would not only be funny but also poignant and meaningful?
I think the hardest part with comedy is always playing the drama – the seriousness. But, with these sorts of issues comedy is the perfect way highlight them. The biggest challenge has been making sure we don't promote toxic masculinity, nor judge those who don't conform to the ideas we have of them.
You're wanting audiences to be entertained and challenged all at once. Have you created a similar piece of theatre that calls for this type of reaction before?
This is the second work in a trilogy exploring the same ideas. They all have the same characters, but each show inhabits a different theatrical world. The first, 'Bloke', premiered in Brisbane about four years ago and was a one-man show, which was very successful and sold out every night. 'Nineteen' is the second and I'm currently writing the third, which will be a children's show called 'Egbert'!
Aside from masculinity and the male identity are there any other issues in society you've considered addressing in the realm of theatre?
I think identity overall is important to explore. There is certainly avenue to follow up this line of enquiry with one looking into notions of femininity, and where these two constructed concepts might merge or conflict. I also like the idea of a musical about Clive Palmer…
Sell the show to us in a sentence.
Dirty, raw, sweat-stained masculinity laid bare amongst laughter and tragedy. And, you're allowed to take a beer into the theatre!
'Nineteen' plays at Brisbane Powerhouse from 9-12 November.