This year is shaping up to be a huge one for Irish-Australian actor, Derek Draper.
He recently wrapped up filming on the Seth Rogen and Evan Goldberg-produced television series 'Preacher' starring alongside Dominic Cooper ('Captain America: The First Avenger') and Ruth Negga ('Loving') and is now set to star in one of Metro Arts' most highly-anticipated productions of the year, 'Cock', alongside Julian Curtis, Ashlee Lollback and Paddy Farrelly.
'Cock', which was written by Laurence Olivier-winner Mike Bartlett, centres around John, a gay man who is torn between his male partner of seven years and a woman he's just met. While the play was written in 2009, Draper says its story is still as relevant today in our commitment-phobic age. "The story and its writing is raw and authentic in a way that is all too relatable and it's an ice-cold examination of choice," Derek says. "It's unapologetic and it's heartbreaking but it's the kind of play that has the ability to make you question everything that you know about your life."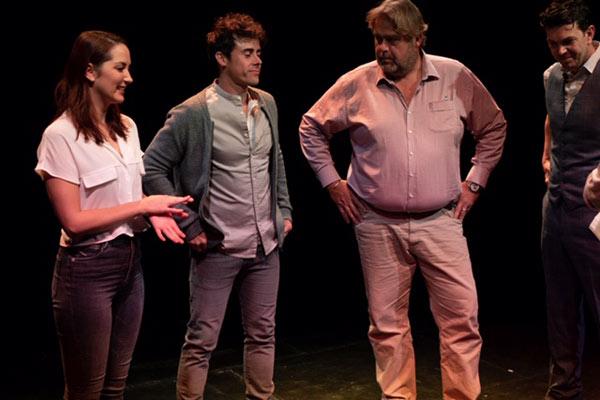 In 'Cock', which will be directed by Helen Howard, Derek plays John's male love interest, who is never referred to by name but simply as M for male, and Derek is relishing in the role. "This job is about filling this space with truth but you'll have a very hard time to fill this space with truth if you can't find writing that you identify with. A lot of the LGBQTI stuff that's on is always quite flamboyant or festival-based and so I feel sometimes we lose the story of the importance of human connection and it doesn't have to be a straight story or a gay story. This story is a tragedy of how we operate as humans and they are the kind of things as an actor you want to bite into as they kind of bite back."
In addition to starring in 'Cock', Derek is also one of the founders of Bosco Productions which is presenting 'Cock' at Metro Arts. Derek founded Bosco Productions with fellow actor Patrick Farrelly. "Bosco is kind of like an artistic platform for individuals who come on board for individual projects and make it a collaborative process. We mainly focus on old writing and contemporary classics, although new writing has a place and is very, very valid... A lot of the older stuff doesn't get done by the biggest companies… So our focus is to primarily introduce people to theatre and to really great writing."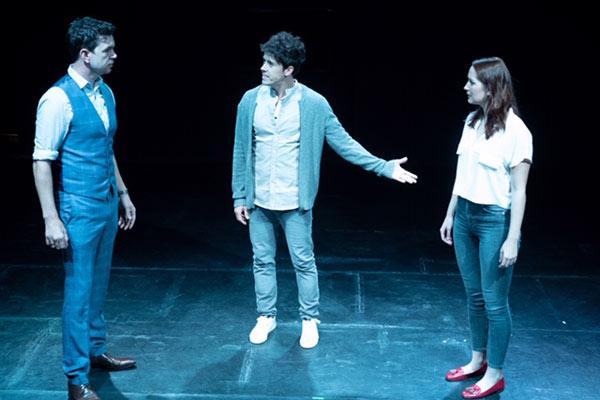 'Cock''s run at Metro Arts' Sue Benner Theatre will be a bittersweet affair as the production will be one of the last to be playing at the heritage-listed venue. "Unfortunately they are closing it down after over 100 years, so the reason we want to put this on in this really intimate space is not only because this theatre is so iconic to the LGBTQI community, but it will also be one of the very last productions put on in this building."
After a busy year with 'Preacher' and 'Cock', Derek is looking forward to taking some time off to finalise Bosco's upcoming slate: "In terms of theatre, this kind of stuff is all so consuming so even though we have plans to do plenty of stuff it's going to depend on how we feel after this project and what we've learnt from it and seeing what we can bring to the next one."
'Cock' plays Metro Arts' Sue Benner Theatre from 21-31 August.