Marjorie, 85, has her up days and her down days.
This show follows Marjorie as she struggles with the loss of her husband and finds help in the form of a handsome, 30-year-old companion. The question is... Is he real?
Director Mitchell Butel tells more about the show, making its Queensland premiere at NOOSA Alive!.
What should audiences expect from this production of 'Marjorie Prime'?
Audiences can expect a thought-provoking, tender, romantic, witty but also poignant and sometimes heartbreaking study of a family and relationships and at the same time, a dazzling exploration of our possible future and the increasing melding of humanity with technology and artificial intelligence. The play was nominated for the Pulitzer Prize and played to brilliant reviews in its initial New York season and it's not hard to see why – it's one of the most unique and intelligent scripts ever written. Imagine crossing a sci-fi film like 'Her' or 'Gattaca' with an episode of the series of 'Black Mirror', the wit of a social comedy a la David Williamson and the emotional power and originality of a show like 'Six Feet Under' and you're on your way to discovering what you can expect from this production. The story follows Marjorie, a lady in her 80s who brings back to life her husband (in his young and handsome 30-year-old form) through the use of a hologram that has been constructed with all their memories of their life together. How real is he? How real is what they share? Does it bring joy or danger? If you could bring back a loved one in some form, would you?
Why should people buy a ticket to this show?
It will be a theatrical event that will start many a conversation in the car on the way home and will be one you will remember for a long time. And you'll get to see some of Australia's best stage actors at the top of their game bringing it to life. Ensemble Theatre has a tradition of bringing great productions of great plays to Noosa and they often sell out so get in quickly I say.
Which demographic is this play targeting and why?
It's a play for all demographics. For those who are interested in the ways in which we rely on technology in our lives and both the challenges and rewards of that. And the possibilities. And also for anyone who loves great theatre or great writing and loves to have a bit of a laugh and a bit of a cry. This play is the kind of thing you'd see on a cool groundbreaking Netflix series like 'Black Mirror' but to experience that live in a theatre is an even greater pleasure.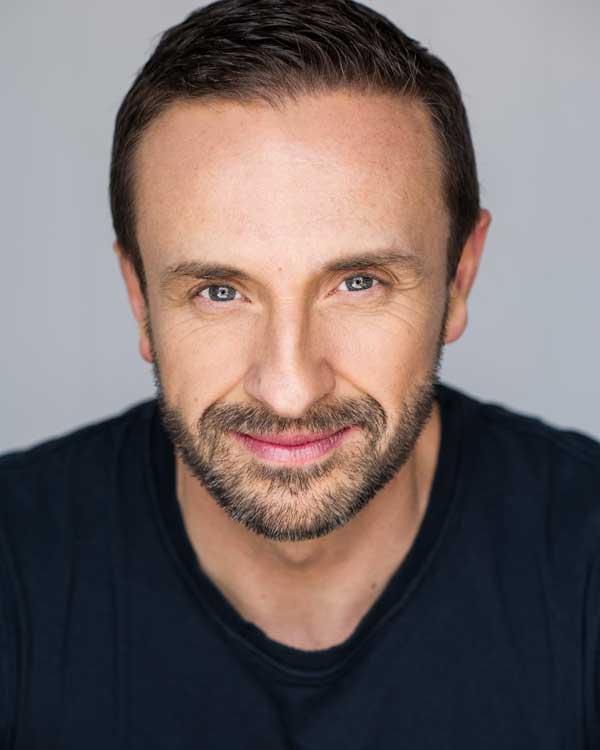 What attracts you to this piece and why?
I'm attracted to plays that deal with the human condition and explore what it is that motivates us – to love, to laugh, to keep going. The various relationships in this play – mother and daughter, husband and wife – are common to us all and they're interrogated in such a beautiful, moving and original way in this piece that made me very keen to help bring those explorations to theatrical life.
The cast is stellar, can you tell us a little about each of the actors, why they were cast and what qualities they will bring to the storytelling?
There are four actors in this piece. Maggie Dence will be playing the central character of Marjorie. Maggie rose to fame as the Australian comic character Mavis Bramston on one of our earliest comedy TV shows – 'The Naked Vicar Show' and she is also well known to audiences for playing the regular character of Dorothy Burke in 'Neighbours'. Maggie is one of our most prolific and acclaimed stage actors too as are the rest of our cast – Lucy Bell (who plays Marjorie's daughter Tess) and Richard Sydenham (who plays Marjorie's son-in-law Jon). Lucy is also well-known from playing the lead role in the TV series 'Murder Call' for many years as well as key roles in 'Love Child', 'A Place To Call Home' and 'All Saints'. We're still yet to cast Walter – the hologram – but be assured it will one of Australia's finest rising stars.
Have you been to Noosa before? Is there anything particular you are keen to do while you are here?
I love Noosa. I came up to perform several cabaret shows with the Long Weekend Festival a decade or so ago at the invitation of the wonderful Ian Mackellar. I was lucky enough to stay at Netanya on the beach which was a heavenly experience. When not in the theatre, I'll be swimming in some of my favourite beaches, walking those beautiful national park tracks, sampling some great coffee and food on Hastings Parade and catching up with some dear mates who are Noosa locals.
What is your view on the importance of 'Culture to Community'?
I think it's crucial. Culture helps bring people together to create a sense of community and culture helps activate, engage, educate, delight and entertain a community. We'd be lost without it.
'Marjorie Prime' plays The J on 24-25 July.