An annual open-access arts festival runs over four weeks, Adelaide Fringe will exhibit an array of magic, comedy, circus and theatrics.
Unlike a curated festival, the open-access nature of Adelaide Fringe means that anyone with a show, exhibition or cultural event is able to register – resulting in one of the most diverse arts festivals in the world. Taking over the entire city with over 900 events staged in pop-up venues, parks, warehouses, lane-ways ad empty buildings, the Adelaide Fringe will host performers from around the world to participate alongside home-grown talent.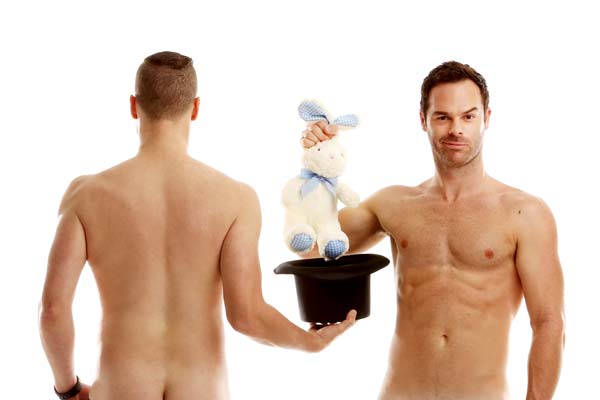 The Naked Magicians
Hailing from Queensland, Christopher Wayne and Mike Tyler believe that good magicians don't need sleeves, and great magicians don't need pants. These cheeky men, known as The Naked Magicians, strip away the top hats and capes, promising full frontal illusions. Their saucy magic is baffling and entertaining, bringing a whole new meaning to "now you see it".
Tatterdemalion
'Tatterdemalion' is a hilarious, absurd and often magical show, juxtaposing themes of loneliness and belonging with joy and exhilaration. Straight out of the UK, 'Tatterdemalion' embraces the lack of polish for a genuinely playful and original story. One man's quest for a friend, pathos, dark humour and Victorian aesthetics combine to create a mysterious backdrop to a surreal journey.
Luminous
Leave your common sense at the door when you head along to 'Luminous'. This circus/physical theatre production from New South Wales sets aside everything you thought you knew about gravity. Join iridescent illusionists as they explore the 'Luminous' work, where backlight body art and mesmerising circus being neon-lit stories out of the dark.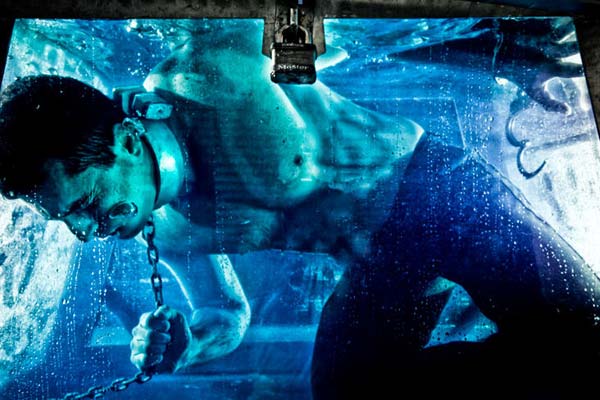 Psyche!
Cabaret/magic/illusion show from New South Wales, 'Psyche!' is an award-winning (and mind-blowing) show by international TV mentalist, Phoenix. As he guides your mind through twists and turns, witness as human lie detection, predictions and psychology are mixed with humour to dazzle his audience.
The deceptive duo that mesmerise audiences with their magic and mentalist tricks, Matt Tarrant and Vinh Giang bring their 'Deception: More Deceit' to the Fringe. Hailing from South Australia, 'Deception: More Deceit' has won Adelaide Fringe awards three years running and is looking to pull another this year.
Adelaide Fringe runs 13 February - 15 March. For the full programme, head to their website.