For Casmira Hambledon, star of the Gilbert & Sullivan Society's 'Les Misérables', the role of Fantine is a dream come true.
No nocturnal tigers with thunderous voices will tear her hopes apart. It is a role that she has coveted since her first performance in the revered musical almost ten years ago.
"I auditioned for the role because she is probably my favourite character in all of musical theatre and I've wanted to play her for years, I've auditioned for her twice before and have been unsuccessful. I think that I'm in a much better place to play her now because I've got so much more life experience and I guess 'clout' that I can bring to the role now."
"It's the one that I would have always kept chasing."
Image © Dan Salmond
Casmira, who recently starred in the Adelaide Theatre Guide Curtain Call Award-winning production of 'Violet', is joined by some of Adelaide's biggest musical theatre stars including Mark Oates as Jean Valjean and Andrew Crispe as Javert, in an innovative multimedia staging of the classic work. Casmira has embraced the opportunity to work with such an experienced and respected ensemble.
"I get to sing with all these people that I've looked up to for years and years and years and who I just thought were on another level.
"That feeling of living your dream and you don't want to wake up, you're just so excited to be there. You just want to drink it all in, you don't want any moment to go by too quickly because it just feels like you've got to hold onto it, it's like sand through your fingers."
As a 'Les Mis' fanatic, Casmira is mindful of the risk of being unduly influenced by her observations of the performances of others.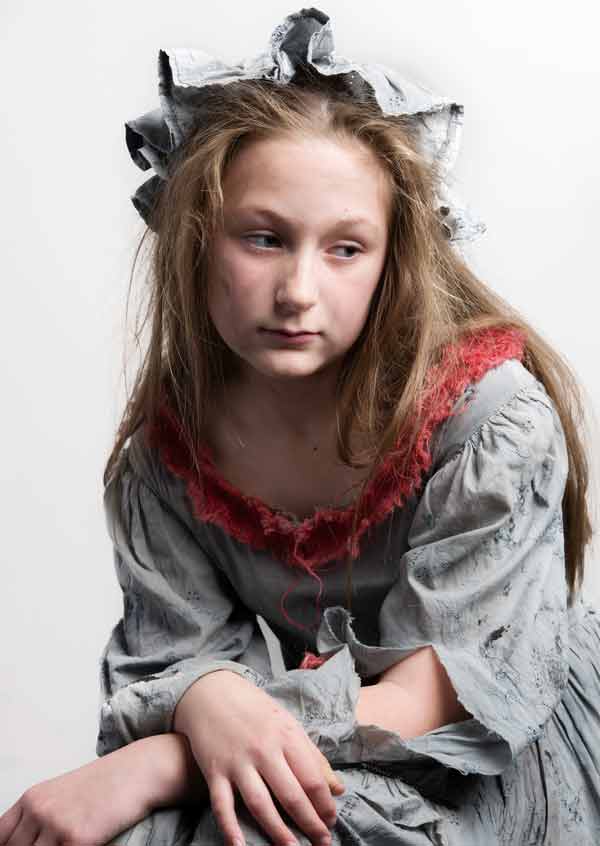 Alicia Hammond as Young Cosette
"I've heard that many versions of 'I Dreamed A Dream' that you can just end up doing a copy of a copy. A lot of the challenge is going back and making sure that you are connecting with what you are singing and you know the story and that you embodying the character and I think that's where you find your own version."
"I think the general consensus amongst the cast is don't fix what's not broken. We want to stay true to the original material as much as we can because that's very much what people love but find the truth in it; that we're really connecting to the story."
The musical is a distillation of Victor Hugo's novel; an immense tome that is rich in political discourse, but also characterisation. Casmira, in developing her character, has consulted the source text and consequently feels her portrayal of the tragic figure will be a departure from previous versions to some extent.
Mark Oates as Jean Valjean
"I found out that Fantine grew up on the streets, I found out a lot more about Cosette's father by going through the book and the relationship that she had and how she was abandoned. None of that comes into the show and none of it really needs to be in the show but it did help inform me a little more about the general trajectory of the character."
"It came across to me that she's really resilient from an early age; that she's a feistier, more resilient character than I think I've often seen her played so I'm trying to bring more of that to her. I don't think she plays the victim as much as I've seen other people play her."
'Les Misérables' plays at The Arts Theatre from 28 September-7 October.