A grand total of 730 entries received for this year's Helpmann Awards have been narrowed down to what is now 172 nominees.
There are 14 from Queensland, 18 from South Australia, 8 from Western Australia and 2 from Tasmania. The rest are from New South Wales and Victoria as well as national/touring production and interstate co-productions.
'Muriel's Wedding The Musical' leads the musical category with 11 nominations including Best Original Score and Best New Australian Work, while 'Dream Lover' and 'Beautiful: The Carole King Musical' follow closely behind with six nominations each.
In the field of Opera and Classical Music, 'Black Rider: The Casting Of The Magic Bullets' by Victorian Opera and Malthouse Theatre garnered seven nominations as did 'Hamlet', presented by Glyndebourne Festival and Adelaide Festival in association with the State Opera of South Australia and the Adelaide Symphony Orchestra. Opera Australia also received seven.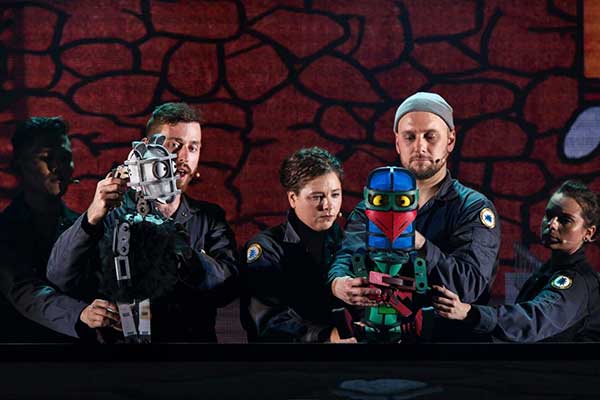 'Laser Beak Man' presented by Brisbane Festival, La Boite Theatre Company and Dead Puppet Society managed to grab four nominations. Sydney Theatre Company (across multiple productions) gathered up a huge 27 nominations with Melbourne Theatre Company receiving eight.
For a full breakdown of the nominations including nominated individuals, see
The Helpmann Awards official website
.
The Helpmann Awards take place at Capitol Theatre on 16 July.