An accomplished singer, songwriter and guitarist, and frontman one of Australia's most successful and influential bands, Grinspoon's Phil Jamieson had only one aspect of performing left to dabble in; although now, Broadway can be well and truly checked off the list.
He'll star in a shared role with The Living End's frontman Chris Cheney as St Jimmy in 'American Idiot', Green Day's explosive musical making its Australian premiere in Brisbane at the Queensland Performing Arts Centre from 23 February. 'American Idiot' follows the lives of three boyhood friends, each searching for meaning in the world post 9/11.
"They live in small town USA; stifling suburban lifestyle. One of the three eventually joins the military, one of them stays at home, but the main character, Johnny, heads to the city to seek out some excitement and turns to drugs, finds himself, loses himself, and finds himself again," Phil summarises. The high-octane production aims to capture the sound of a generation influenced by the frustrations, fears, dreams, and challenges of life in the media-saturated, post-9/11 era. "Which, ironically, is an even more pertinent issue today than what it was when the musical was written," Phil states.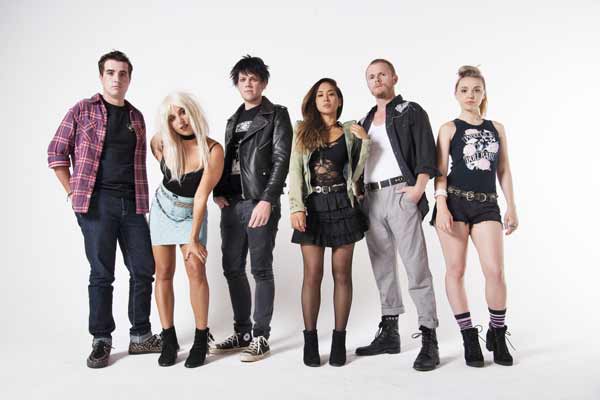 He describes his character, St Jimmy, as "Johnny's alter-ego"; a devil on his shoulder encouraging debauchery and anarchy. "I've conducted a bit of research, and watched some videos on YouTube, and I've come to the conclusion that I essentially exist in Johnny's subconscious. I'll be telling him to do that, take this, have sex with her, whatever, it sounds fun to me; I'm the epitome of sex, drugs, and rock n roll. What could possibly go wrong?"
The production includes every song from Green Day's iconic album 'American Idiot', a record that redefined the band all while providing a voice to a generation that was waiting for the opportunity to let their hair down, rock-out, and embrace their youth and individuality. Several songs from their follow-up release, '21st Century Breakdown', will also feature.
"I'm pretty positive I actually went and saw the 'American Idiot' tour; I really enjoyed this record. Billie Joe Armstrong's songwriting and melodies; they've always caught my ear. 'American Idiot' itself is a great tune, no doubt, but I think 'Boulevard of Broken Dreams' was what sparked my interests the most," Phil reveals. "It's a pretty ambitious record for a three-piece punk band, so I've got a lot of love for them, and a lot of respect for them."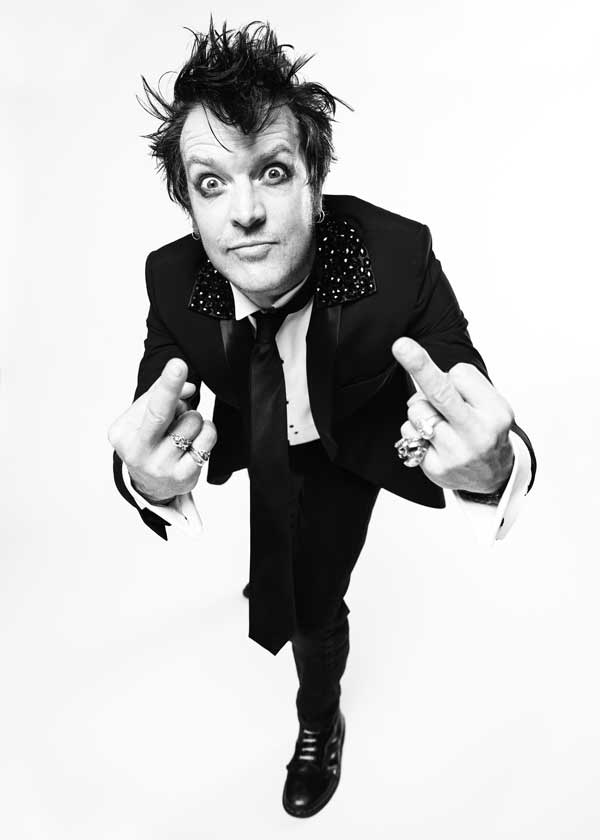 Chris Cheney - Image © Dylan Evans
Singing songs that aren't his own won't be the most difficult task at hand, according to Phil; though he says that performing within the narrow parameters of a specific character on stage could be challenging. "At the moment I'm doing a cover of Bryan Adams' 'Heaven' and Lana Del Rey's 'Blue Jeans' and I didn't write either of those songs, but I perform them in my kind of style. Whereas in a musical production, the character should take over; I'm not singing each song as myself, it should be the character singing instead," he explains. "I'm not going to be changing the melodies or anything; all of the arrangements have been set, and it is truly Broadway-style shit. It's really exciting, and a little bit daunting, but I think it'll be a hell of a lot of fun."
Phil says the stage blocking is what he finds most foreign, as opposed to learning lines and melodies.
"My character actually doesn't have any lines; I'm just learning the melodies at the moment. In regards to the singing, I think that might be something that comes relatively easy, because I can sing, well, allegedly," he laughs. "But when I sing in Grinspoon, or when I play solo, I do whatever I want. Whereas now, I'll be under direction to be at certain spots at certain times; there's blocking in theatre, all sorts of important aspects that I'm going to have to get my head around during rehearsals. I imagine it's going to be relatively challenging, no doubt about it. It's something I've never done before, or at least haven't done for 20 years."
He claims he performed in amateur musicals in high school, and grew up surrounded by siblings who sang and danced. "I played Joseph in 'Joseph and the Amazing Technicolour Dreamcoat'! I'm kind of a song and dance man; I love the idea of it, but when it came to my career, I just took a different path pretty early and instead got involved in rock n roll," Phil says. "But then this opportunity came up, which actually only arose a couple of weeks ago, and I just decided to jump at it! I'm excited to actually test what my abilities are in music."
With rehearsals just around the corner, Phil and presumably the entire 'American Idiot' cast are currently familiarising themselves with the plot, their characters, and the tunes. "We start on Monday, 6 February, and have two full weeks of rehearsals. Monday to Friday, 10am to 6pm, and then on Saturdays we have rehearsals as well. It's all a little bit weird for me, because I've never rehearsed for anything," Phil chuckles.
It's the start of what he believes will be a 'big year ahead', after already recently wrapping up a string of solo performances.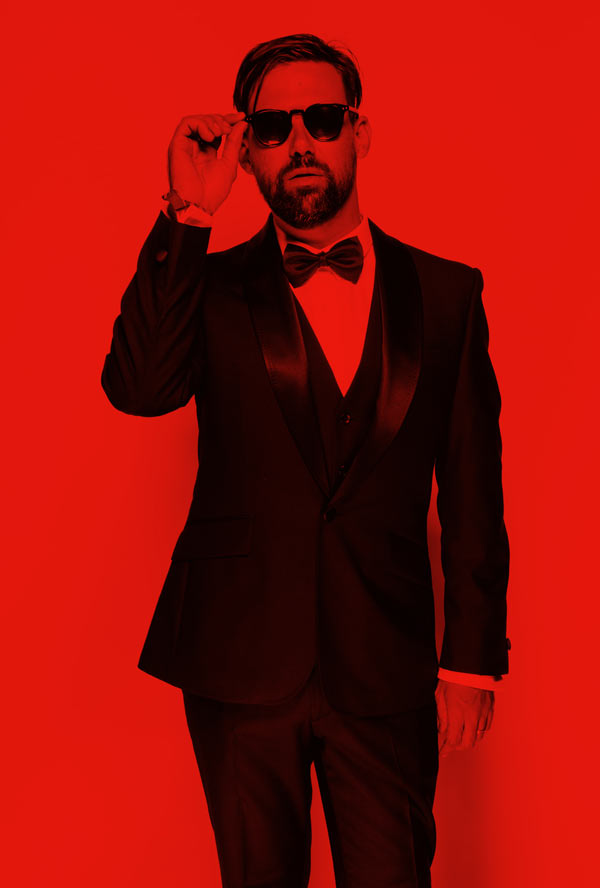 Phil Jamieson
"These rehearsals and performances are going to be all-consuming for a least a month of my life this year, so I'm going to focus on this at the moment, and we'll see what the rest of 2017 brings. And you know I'm turning soon 40, man; that's relatively big. It's amazing I actually made it to 40, yet here I am, starring in a musical," he smirks.
The Living End's Chris Cheney will perform in the charismatic and rebellious role of St Jimmy from 23-26 February; Phil Jamieson will take the QPAC stage from 28 February onwards.
"Fan response so far has been tentatively positive; Chris and I aren't musical theatre professionals by any stretch of the imagination. Some people have said, 'yeah, you'll kill it', or 'yeah, you'll be great', and all I can say is 'yeah, I hope so!'" Phil exclaims. "I'll get there, and I'll get my outfit, and I'm sure it'll all roll out smoothly from there. Costumes, man, I can't wait for costumes, I love costumes; and hopefully I can revive my old dancing skills as well."
'American Idiot' plays at Queensland Performing Arts Centre from 23 February.