Seen by over 60,000 people nationwide since making its debut in Brisbane in April 2017, 'Grease – The Arena Experience' returns to Brisbane for a triumphant encore for two shows only this July.
The world's largest ever production of 'Grease' – the iconic 1978 film starring Olivia Newton-John and John Travolta – 'Grease – The Arena Experience' brings everyone's favourite rock and roll musical to life on stage like you've never seen it before.
For the Brisbane return season, Thomas Lacey ('Strictly Ballroom The Musical' and ABC's hit TV show 'Dance Academy') will be donning a leather jacket, white t-shirt, and tight jeans to play the too cool for school greaser, Danny Zuko.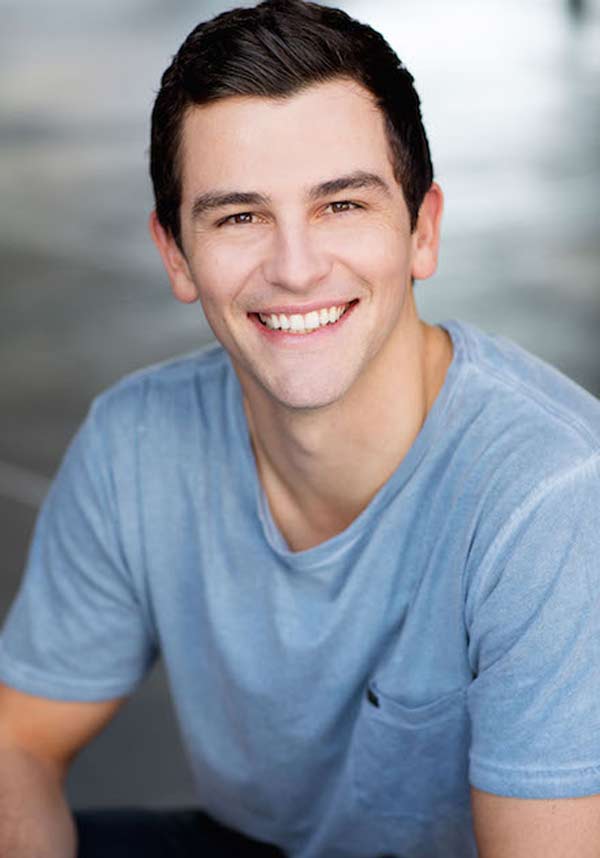 Thomas Lacey
"I'm very, very excited to play Danny," Thomas says. "Because it's such an iconic role there's a bit of pressure, but I like to take it in my stride and use that pressure to make my performance even better.
"The beauty with Danny [as a role] is that he's got a couple of sides to him that he gets to show depending on what group he is in a scene with. Finding little bits and pieces to really play on that and get the 'Sandy Danny' and the 'T-Bird Danny' will be fun."
Making her professional lead role debut as Danny's love interest and everyone's favourite high school sweetheart, Sandy, is GLUG Awards nominee, Ashleigh Taylor (Green Day's 'American Idiot' musical).
"Ashleigh is a triple threat that's for sure. I think we've got a really good vibe going, and so I think the Sandy/Danny storyline will come across really well."
Joining Thomas and Ashleigh on stage will be one of Australia's most successful Indigenous performers, Christine Anu, as Teen Angel, and 'The Footy Show' funnyman, Beau Ryan, as cheesy DJ Vince Fontaine.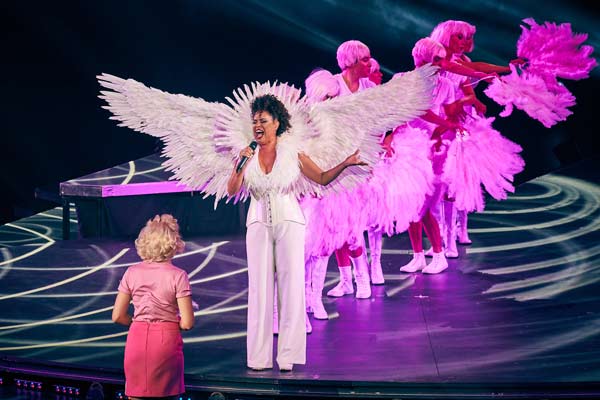 Christine Anu - Image © Glenn Pokorny
"You've got one of the most iconic indigenous performers in Christine Anu. I feel like I've been watching her for so many years. And Beau Ryan, he's a larrikin. It will be fun to have him as a part of the cast."
The 22 strong all-star Brisbane cast will perform alongside an amateur mass ensemble of over 700 young performers.
"I'm very excited to jump in to the arena and play to over 15,000 people. The fact that there's over 700 people on stage will create a vibe for the audience which a lot of people may not have had before with 'Grease'. A lot of people have maybe seen the musical or the movie, but haven't seen it as an arena spectacular.
"From watching some of the archival videos, the scale of the lights, the sound that those huge speakers pump out and the rumble that you get as soon as that first note hits from the band… That's going to be amazing."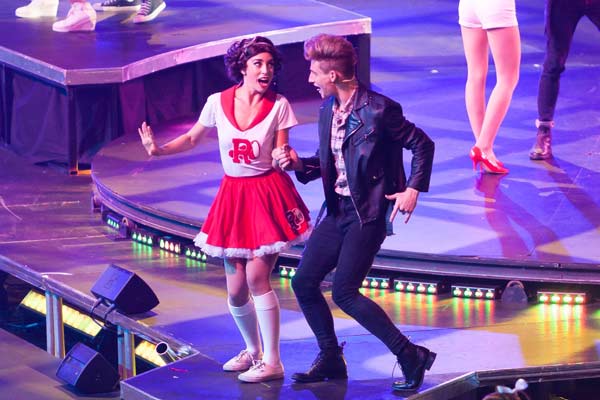 Of all the iconic dance scenes from the cult movie classic that is 'Grease', Thomas is most looking forward to performing the high-energy 'Born To Hand Jive' routine at the Rydell High School Dance.
"In the audition process we did a bit of the hand jive, and just from learning that small bit I thought, 'this is going to be fun'. It's pretty intricate dance-wise, so partnering up with a bunch of different people is going to add that next layer. It'll be interesting but fun."
'Grease – The Arena Experience' plays Brisbane Entertainment Centre 14 July.