The hit parody of the fantasy series 'Game Of Thrones' returns to the Adelaide Fringe Festival with a new cast, including comedian John-Luke Roberts.
'Game Of Thrones' has become a massive cultural phenomenon. Much like fellow fantasy series 'Harry Potter' and 'Lord Of The Rings', 'Game Of Thrones' has inspired devotion, blatant rip-offs, and now a parody in the hit comedic play 'Graeme Of Thrones', which is heading direct from the UK to the Adelaide Fringe Festival.
'Graeme Of Thrones' follows Graeme, as played by English writer/comedian John-Luke Roberts. Graeme is a frustrated actor and massive fan of 'Game Of Thrones'. Graeme's ultimate dream is to create a stage adaptation of his favourite show, with this show acting as showcase for potential financial backers. He is joined on stage by pretentious actress Bryony, and friend and special effects wizard Paul, trying to demonstrate how a stage-production would work by recreating iconic scenes with dodgy special effects and amateur acting.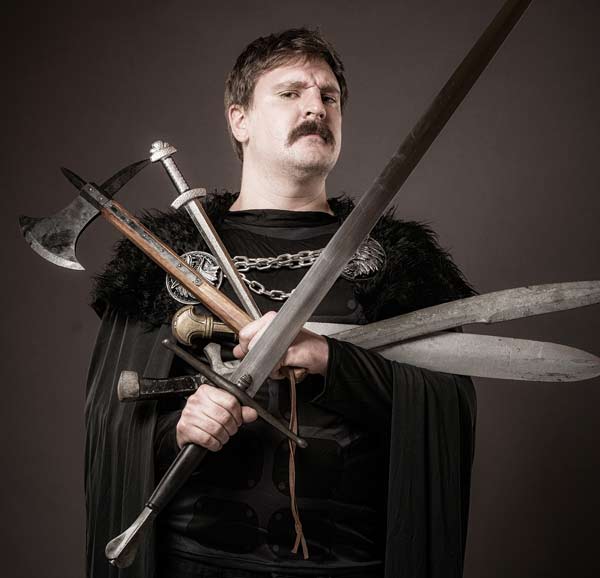 "It's three idiots on stage trying to put on the best live version of 'Game Of Thrones' the world has ever seen, and broadly fail," John-Luke says of the show. John-Luke's involvement came through an audition, but he did have a connection with some cast and crew through clown school. "I actually went to clown school in France with the director, Sam Bailey. It was great; well, I mean, it was wearying but useful to learn how to have fun under difficult circumstances. There's a bit of a split in the cast as Ross Spaine (Paul) and I studied there, but Nic Lamont (Bryony) didn't, so we're constantly annoying her by telling her how hard and difficult it was to have a man not find you funny."
John-Luke's own career is impressive. He began performing stand-up at age 20, gaining acclaim for his inventiveness and mischief, which he displays in the hugely popular live show he co-founded, 'The Alternative Comedy Memorial Society'.
His writing has featured in such television programs as 'Have I Got News For You' and 'Never Mind The Buzzcocks', and he even wrote and starred in his own sitcom, 'Bull'. While in Australia, John-Luke will also be performing in his own comedy show 'Dreamboat'. On his busy schedule, John-Luke jokes he's "half regretting it, but not really. I'm excited, but exhausted."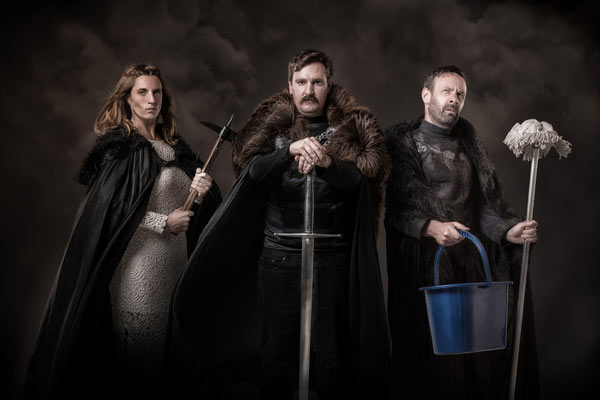 The show has a number of elements which come together to create a hilarious and memorable show, from 'Game Of Thrones' references, cutting insults lobbed between cast members, and some amazing special effects work.
"There's some really amazing looking props in this thing. They're made from plastic, but somehow look incredible. There's also some appalling looking props which are funny because they're appalling. There's an amazing bit where Bran Stark falls out of the window where we get the audience to tilt their heads to the side."
The show was written by a team of talented comedy writers from the UK, but the idea for creating a not-quite parody of 'Game Of Thrones' remains a mystery to John-Luke, although he does have his suspicions.
"Maybe it was George RR Martin. He could've said, 'Instead of writing the next book, I could encourage a group of writers to make a parody version to tour to festivals all around the world'. I've not met all the writers, so George may be one of them or not."
'Graeme Of Thrones' plays Umbrella Revolution at The Garden Of Unearthly Delights from 17 February-19 March.