Marvel Comics have made huge hit films based on their comics, capturing imaginations and inspiring devotion worldwide.
Brisbane's Gallery Of Modern Art (GOMA) has given fans the opportunity to get closer to the films than ever before with their exhibition and Australian exclusive Marvel: Creating The Cinematic Universe. Now fans can dive deeper into the Marvel experience with GOMA's latest Up Late programme.
Public Programming Officer Sophie Dixon says the response to the exhibition has been overwhelming, with attendance numbers going through the roof. "It's a wonderful opportunity," Sophie says. "The exhibition is being curated in-house by our own curator, Amanda Slack-Smith. But we had to work really closely with Marvel Studios. There's a lot of work from them, private collectors and people from all over the place."
The Up Late series have run since the gallery's opening 10 years ago. Every Friday night, GOMA is open until late, offering visitors an evening of informative talks, live music and the chance to explore new exhibitions like Marvel's outside of the gallery's busy daytime hours.
"Up Late is a completely different vibe to during the day; there's a bit of magic visiting a gallery at night time. People come to Up Late for a variety of different reasons. They come to see the exhibition and it's a good opportunity to do that, particularly if they work during the day or they might work in the city and don't want to come back in on the weekends. They also come for the social experience. We transform the exhibition space into a really unique social environment for people who like to meet up with friends for a drink after work."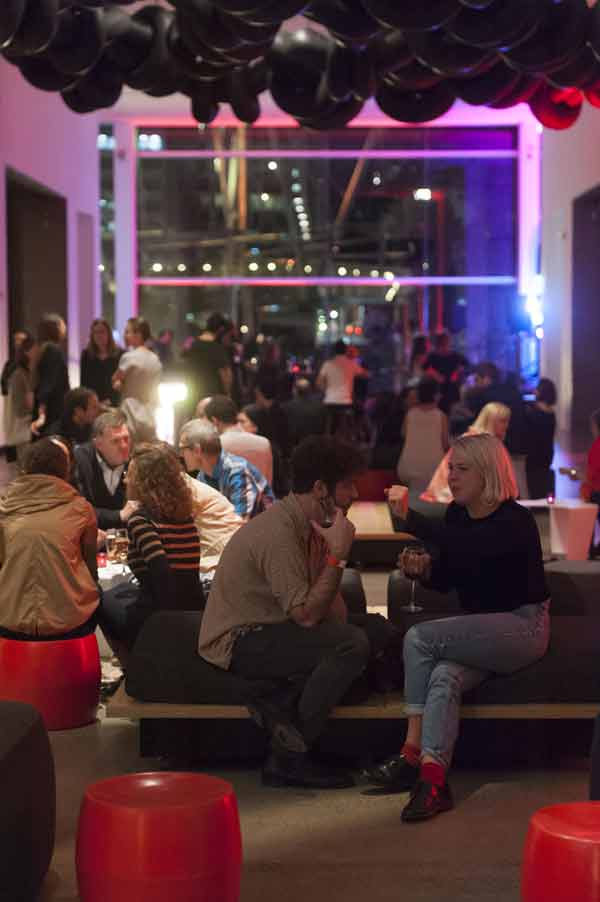 Each week will feature resident DJ Emma Stevenson spinning tunes before a different band performs. GOMA's resident music consultant Paul Curtis has organised a selection of Australia's best electronic musicians. Artists include Australian icons Models, Aria Award-winners Art Vs Science and a special performance by Black Cab, who will be performing with Brisbane taiko drum group TOKO-TON.
"We had a lot of opportunities with the Marvel series," Sophie explains. "There were a few different directions we could take. A lot of the films have a heavy music component to them. People think of 'Guardians Of The Galaxy' and how important the music is in those films. So we decided to broaden it out from that '70s rock idea and think more about the intergalactic vibe that carries across a lot of the Marvel films. That's why we went in that more electronic direction."
In addition, visitors will also have the opportunity to learn more about the exhibits through the 'All In The Details' talks. Guests will learn about the amount of work put into Marvel films from blacksmiths, makeup artists, jewellers and more.
"The aim of the series is to look at the craftsmanship involved in some of the pieces in the exhibition. People often don't realise that when the films are being made, all of the props are made to look realistic. We're really interested in pointing out some of the same artistic elements in the pieces in the exhibition."
Fans are sure to leave Marvel: Creating The Cinematic Universe with a greater understanding of their favourite films. Like the films, Up Late will provide an evening of fun not to be missed.
Marvel Up Late runs Friday nights 28 July-1 September.