Nothing is sacred as Garry Starr tears through artistic genre with little regard for personal safety and even less regard for art.
A hilarious new physical comedy about over-ambition and underachievement from
Plague of Idiots frontman Damien Warren-Smith and Director Cal McCrystal.
Disgraced actor Garry Starr is going it alone. Following his recent dismissal from the Royal Shakespeare Company due to 'artistic differences' he is determined to defy his critics by performing every single genre of theatre in under 60 minutes, thus saving the performing arts from their inevitable, impending extinction.
Here, Damien Warren-Smith answers some questions about the performance.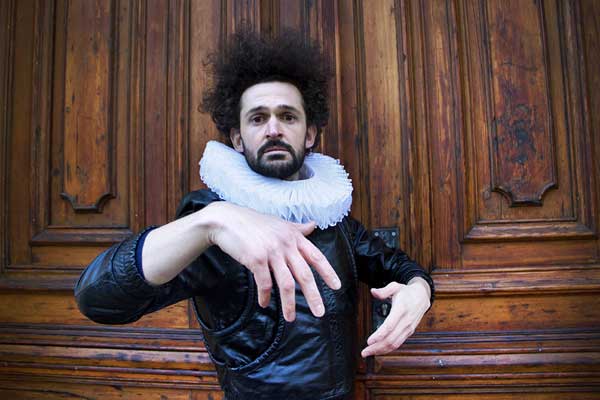 What is this show all about?
'Garry Starr Performs Everything' is about a failed Shakespearean actor who takes it upon himself to perform every genre of theatre in under 60 minutes in the (slightly misguided) belief that this will somehow save the performing arts from their inevitable extinction.
Who exactly IS Garry Starr.... What's his story?
Garry Starr was thrust into existence as chief idiot of cult clown troupe A Plague of Idiots but first appeared as a solo character in Marcel Lucont's 'Cabaret Fantastique' in Berlin. From there he kinda just snowballed as did his ego. Now I seem unable to stop him.
Director Cal McCrystal is quite well-known. Tell us a little about him and his involvement in this show.
I first worked with Cal on A Plague of Idiots as he is widely regarded as the best in the business when it comes to comedy, particularly slapstick. He has worked on huge Hollywood films such as 'The Dictator', both Paddington films, 'The Amazing Spider-Man 2' and 'The World's End', but he is better known in the theatre world as the man who made James Corden funny in 'One Man Two Guvnors'.
Why do you think Garry Starr belongs somewhere like Adelaide Fringe?
I reckon Garry will go down a treat in Adelaide as audiences are really up for a bit of absurdity. The thing about Garry is that he thinks he should be playing the State Theatre Centre but instead he's stuck in a room in a pub.
Where did the concept for this show come from?
Having played a lot of open mics and cabarets last year I had fun listing genre (Garry insists on using the French plural rather than the Anglicised 'genres') and then trying to do them. When I met with Cal to discuss making it into a full show it was him who suggested narrowing it to make it more about theatre.
What are your goals with presenting this show?
I'm already planning a European tour from March-August then I'll hopefully bring it to Melbourne for the Fringe in September/October. Garry would like to see it played at the Sydney Opera House. I'm trying to talk him down.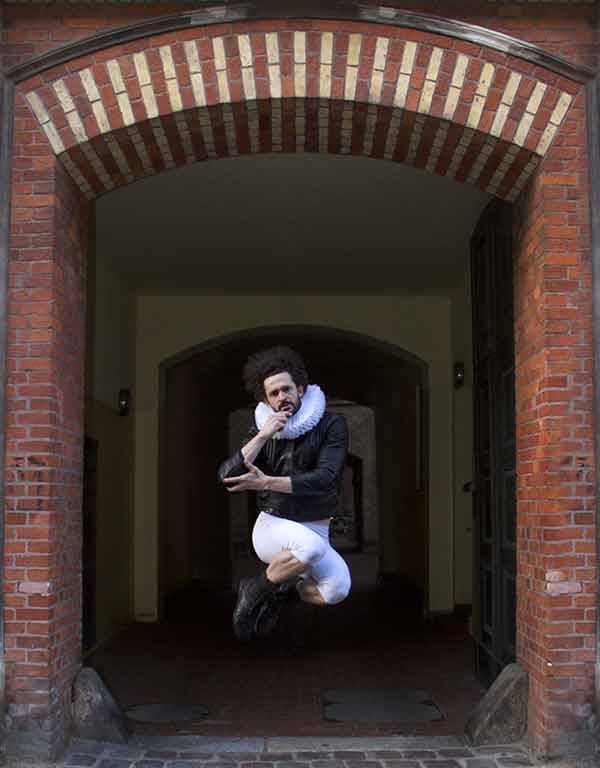 This is your debut solo show! What have some of the challenges been in getting it together?
Once I had the idea for the show the biggest challenges I've faced have been financial. Like Garry I'm also very ambitious and need to be talked down sometimes from spending money I don't have on ridiculous props or travel plans.
And some of the rewards?
There is simply no comparison between working as an actor (I did this for over a decade) and creating your own work. It's high-risk but it's also incredibly rewarding. If I can make twenty people in a room above a pub laugh hysterically for 60 minutes with something that started as a thought in my twisted brain, then that beats the hell out of performing someone else's work, even to an audience of a thousand.
Sell the show to us using three words.
Absurd. Ambitious. Hysterical.
'Garry Starr Performs Everything' plays Producers Warehouse at The Producers from 15 February-2 March.