If you're a regular in the dating world, you've probably had at least one complete fail of a date.
'First Date The Musical' by Grey Lantern Productions is a slick, funny take on those cringe-worthy dating moments that happen way too often. The difference with this is... There's music!
Here, Director Lorna Mackie answers some questions about the performance.
This show is all about the world of modern dating. What are you most looking forward to about presenting it to Perth audiences?
'First Date' is very funny and very relatable. This will be our second run of the show, after a hugely successful sold out season – this time in a much bigger venue. Anyone that has ever dated will identify with the show, the characters and the scenarios. From bad online dating experiences, interfering family members, difficult exes… people relate to the show. It is very self-aware, poking fun at both modern dating and the musical theatre genre.
As the Director, what do you hope that audiences take away from 'First Date'?
That some things in life are ridiculous, and sometimes it's not about meeting the person that ticks all the boxes, but just about taking a chance with someone that isn't quite what you thought you wanted, but maybe what you need.
Why do you think Fringe World is a good place for 'First Date'?
'First Date' is quirky. The show deals with suspended reality, and is presented in an intimate format that suits the Fringe World audience. The main characters, Aaron and Casey, are on a blind date, and we see their fears and history acted our around them by the other patrons in the bar. It is not your standard musical theatre fare and I think the Fringe audience that is willing to be a little more risqué and see something contemporary will love the show!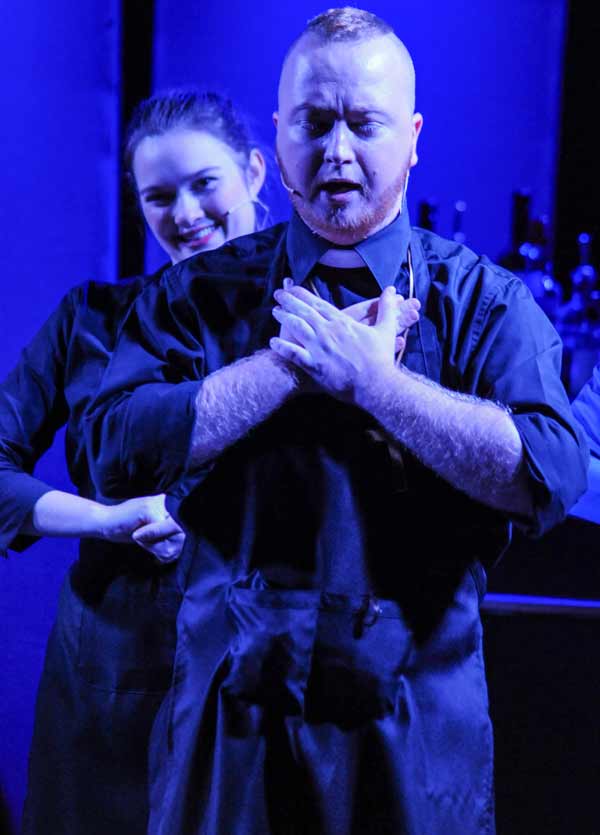 Further to that, what do you love about Fringe World itself?
Everything! I love the focus and energy Fringe World brings to Perth and the awesome supporting artistic community that forms around it. I have a passion for contemporary theatre, and love bringing new and quirky musical theatre to life. Fringe is always a great arena to experiment with new pieces, and the support is always amazing!
It's a musical! What does the music add to the show?
There is a full live band on stage and just about every genre and style of music imaginable. Our entire cast are incredible singers and dancers and the music really enhances the emotional rollercoaster that is the first date.
Why do you think 'First Date' has been so well received thus far?
As mentioned before, it is very relatable and deals with the fears of a lot of people looking for love today. As a show, it's awesome. The lyrics and music are addictive, and the cast we have is stellar. Three of our cast, including our two leads, received nominations for Best Actor, Best Actress and Best Supporting Actress in the recent Finley awards.
What have been some of your best memories being a part of this show?
Two memories spring to mind: On our opening weekend of our first run, our cast went to a local bar after the show. We were approached by a lovely couple, who had just been to see the show on their second date. It turns out that the guy had bought the tickets as a surprise – it was awesome to see how much they had loved the show and be part of their love story.
A second awesome memory that springs to mind is our closing night, where Tom Hutton (who plays our male lead Aaron), proposed to his real-life girlfriend Cassie Skinner (who plays our female lead, Casey) on stage at the end of the show. There wasn't a dry eye in the house!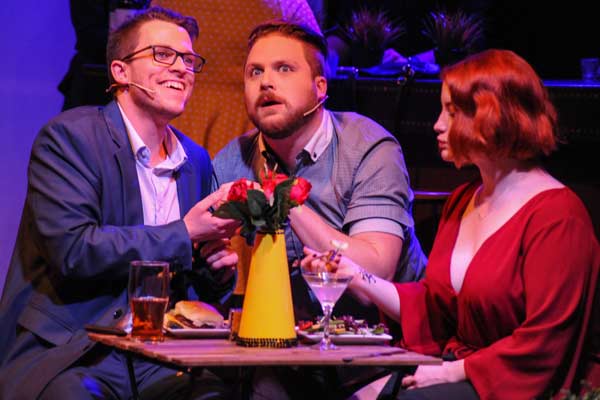 What challenges have you faced with it and how have they been overcome?
Our initial run of the show was in a beautiful – but tiny – venue in Shenton Park. It was a challenge staging a full musical in such a small space. However, our new venue, the WA Maritime Museum Theatre, is significantly larger, and it has been an enjoyable challenge re-staging the show to work in the larger format, yet retain a sense of intimacy. Another challenge for us is the transparency of the show. All of the character and costume changes happen on stage – nothing is hidden and the cast moves between character and scenes in seconds. It was a great directing challenge to keep the transitions seamless and unobtrusive, and it is very successful.
Any particularly terrible first dates come to mind for you?
Not particularly – I have actually been very lucky in love, and have been with my partner of 16 years since I was 17!
'First Date The Musical' plays NWS Shipping Theatre at WA Maritime Museum until 3 February.