The word is out! We've mentioned before how satisfying QSO's (Queensland Symphony Orchestra) Chamber Players' concerts are, and it seems that people are starting to take note.
Both Sunday's (23 September) Fantasy And Nationalism concert and July's Tiempo And Chamber Players saw the QSO Studio at South Bank filled to beyond capacity, necessitating additional seating to be placed in front of the tiered seats. But did it really have to be those plastic chairs? Even for the much more relaxed atmosphere of an afternoon concert they were surely a little below par, not to mention uncomfortable? Perhaps with increased levels of support, a better alternative can be sought for 2019?
As well as allowing audiences to hear some less commonly played pieces, the size and style of the studio venue puts the audience very much in the same room and space as the players, making this chamber music in the original spirit of the genre. The musicians seem to enjoy it too, and in July QSO Artist in Residence Sergio Tiempo took unscripted time out from the programme to express to us how much he had enjoyed working on a one on one basis with cellist Andre Duthoit and Concertmaster (and solo violinist for this concert) Warwick Adeney.
July's concert started with the Chopin and Debussy pieces for piano and cello, before an outstanding performance of Grieg's Violin Sonata No. 3. Finally, Piazzolla's 'The Four Seasons Of Buenos Aires' brought all three musicians back to the stage for this lively, rousing and surprisingly tuneful piece. It's surprising in that the music requires a lot of unusual instrument use (banging on the cello, the violin yielding some very odd sounds indeed) and that's usually a warning sign for atonality, yet here it all comes together quite brilliantly and yes, tunefully.
'Fantasy And Nationalism' provided a more eclectic programming collection, beginning with the violin and harp duo, and moving on to Khatchaturian's Trio for Clarinet, Violin and Piano trio. Both these pieces featured Warwick Adeney on the violin, although he was a last-minute replacement for the Saint-Saens, not that it showed! Both of these pieces were hugely enjoyable, and although written in the earlier parts of the last century, both contain sections with a very much later 20th century rhythmic feel that had audience heads bobbing along in time to the music.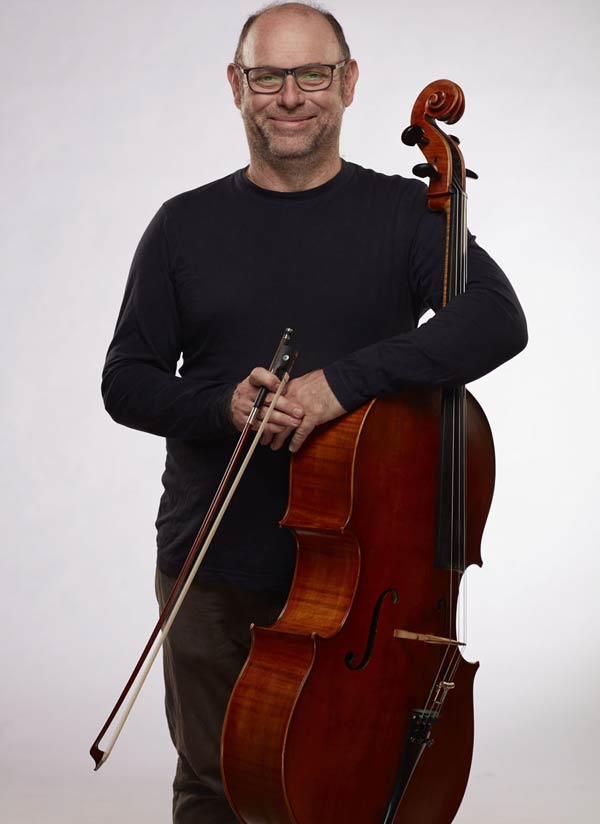 Last year we commented on the performance of a string quintet in one of these concerts, as opposed to the far more common quartet. This year QSO went one better with a string sextet. Given the catchy nature of the first two pieces on the programme, the Brahms unfortunately seemed a little stodgy. Enjoyable no doubt, but apart from the lively third movement, the slower pace might have been better placed at the start of the programme. This might have also suited cellist Kathryn Close, who had a plane to catch! Nonetheless, it was great to see such an ensemble playing together. Continuing the trend, we look forward to a string septet performance in the future!
The other great thing about these concerts is that you can go and listen to some beautiful music and come out into the sunlight to find that there aren't a million people also trying to get out of the carpark at the same time as you or trying to catch the same train home. You still have a sizable chunk of your weekend left, and that only adds to the upbeat feeling that they engender. 2019's series is already looking good!
Tiempo And Chamber Players – 29 July 2018
Frederic Chopin (1810-1849)Introduction et polonaise brillante, Op.3Sergio Tiempo, Andre DuthoitClaude Debussy (1862-1918)Sonata for Cello and PianoAndre Duthoit, Sergio Tiempo Edvard Grieg (1843-1907)Violin Sonata No.3 in C minor, Op.45Warwick Adeney, Sergio Tiempo Astor Piazzolla (1921-1992) arr. Bragato The Four Seasons of Buenos AiresSergio Tiempo, Warwick Adeney, Andre Duthoit

Fantasy and Nationalism – 23 September 2018
Camille Saint-Saens (1835-1921)Fantaisie for Violin and Harp, Op. 124Warwick Adeney, Jill Atkinson Aram Khachaturian (1903-1978)Trio for Clarinet, Violin and PianoKate Travers, Warwick Adeney, Paul Carasco Johannes Brahms (1833-1897)String Sextet No. 1 in B flat, Op. 18Natalie Low, Rebecca Seymour, Charlotte Burbrook de Vere, Nicholas Tomkin, Tim Byrne, Kathryn Close