Glitz, glamour and drag queen lovers assemble! It's an overwhelmingly colourful array of dancing, singing and all-round entertainment known as 'Drag Me Over The Rainbow', and it's landing gracefully at Adelaide's Cabaret Fringe Festival this June.
The queens of Crème De La Crème Productions are making themselves at home at Marcellina in Hindley Street, a venue that has been used countlessly as a popular nightspot since the 1970s. The queens, fronted by Andrew Bassi (Kristina Crème) will put on a fabulous show every month, and are celebrating their new residency with a night to remember called 'Drag Me Over The Rainbow'.
"The show is celebrating queer culture and cabaret culture," Andrew says. "We've been doing shows around all of South Australia for a few years now, and it's good that we've finally secured somewhere regular."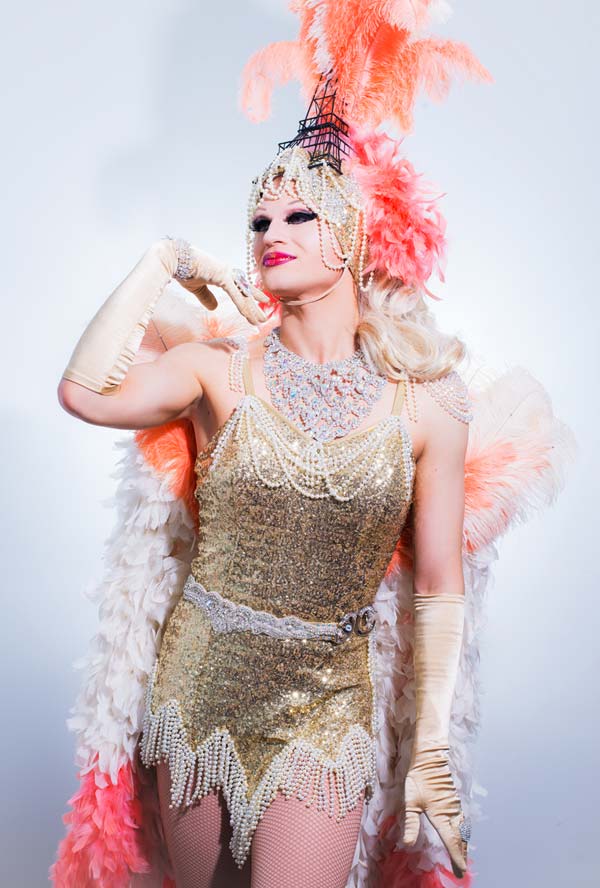 Kristina Crème
Andrew has a degree in events management as well as experience in cabaret and burlesque scenes, and decided to put his knowledge to use. "I thought, well nobody is doing this for drag, they're all club-based shows. No one was really doing regular sit-down cabaret shows in a theatre, which is what we aim to do to satisfy that market," he says.
So what differentiates 'Drag Me Over The Rainbow' with your average, run-of-the-mill cabaret show? "Well… we're drag queens," Andrew says.
"Drag just has that element of over-the-top theatricality to it… Big hair, makeup, sequins, sparkles. We like to look into Parisian showgirl shows to create that kind of atmosphere and feel to what we do."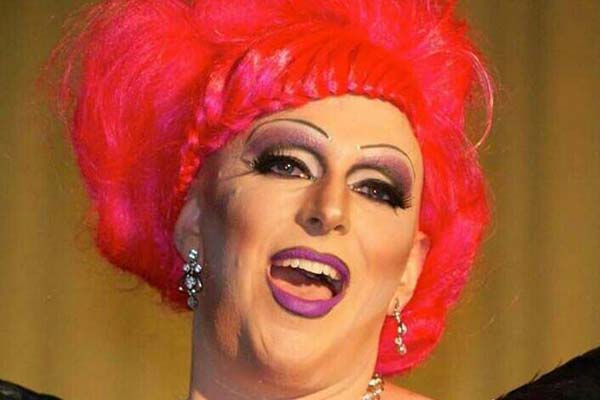 Rita Demore'e
A good drag show has not only hilariously over-the-top and sparkly performers, but also an element of interaction with the crowd, and Andrew assures audience participation is a must for this show.
"Rita Demore'e, our MC, she likes to get the crowd up on stage and interact with them, do some games with them… She's very spontaneous and a natural comedian, so we're never sure what exactly she's going to do," Andrew says.
This element of surprise is not only interesting for the members of the audience, but also for people behind-the-scenes. "We listen to her from backstage and we're just like 'oh my god Rita,' we just put her out the front and let her do her own thing."
Andrew really appreciates drag being a performance art very much to do with visuals, and creating engaging looks to wow audiences. He prefers to remove himself from the modern, dance style of drag art, to stick with his classic burlesque roots.
Kristina Crème
A monthly residency at Marcellina means drag is making more of a name for itself in Adelaide, and Andrew hopes to see more people appreciating the art of drag. "We have a very strong, diverse community here, where there's a lot of opportunities for performers within the scene," he says. "It's the era of 'RuPaul's Drag Race', and that's just one style of drag. You've got to embrace all different styles, but my style is more classic glamour."
With so many different, more provocative styles of drag emerging, family-friendly drag shows are starting to become unheard of, but 'Drag Me Over The Rainbow' advertises itself as being a PG show.
"Kids are exposed to all sorts of stuff like circus art, and other varieties of cabaret and dance," Andrew says. "It's just something that young people can appreciate too, like the big over-the-top characters. Seeing that there is that world out there, which used to be very underground."
'Drag Me Over The Rainbow' is a show for the whole family, and Andrew guarantees a night of comedy, music and dance. "It's a fun-filled, fabulous evening. Something that you can really appreciate, a good night out with laughs and some awe-inspiring costuming."
'Drag Me Over The Rainbow' plays the Cabaret Fringe Festival at Marcellina, 12 June.