Dita Von Teese, the porcelain-fleshed queen of modern burlesque, doesn't travel lightly.
For her second visit to our distant shores in as many years, she has converted a shipping container of semi-trailer proportions into a jewellery box of tantalising delights. Before her Swarovski-laden cargo embarks upon its slow voyage, though, we chat with Dita about what audiences can anticipate from the Australian premiere of her new show, 'The Art Of The Teese'.
Burlesque, as an art form, lay dormant between the 1940s and the 1990s, before erupting again like a glittery volcano at the dawn of the 21st century. Dita recalls how her artistic ethos was partly shaped by watching a performance during the early days of this revival.
"I remember overhearing at a burlesque show in the late '90s, early 2000s where someone next to me said 'this must be art because it sure ain't entertainment'. And I remember thinking 'yep, sometimes things can be a little bit self-indulgent' and what I never want to do is be self-indulgent on stage."
This passion to entertain, merged with her meticulous attention to detail and diverse history of training in dance and costume design, has allowed her to build a fashion and entertainment empire while also unanticipatedly spearheading a movement that has empowered a new generation of women.
"A lot of people ask why I have such a female following and it's probably for the same reasons that I started performing burlesque in the first place. I didn't have role models of sensuality and beauty that I could relate to in modern media because there's so much emphasis put on natural beauty and I could never really relate to that as a dishwater blonde from the farming town in Michigan."
While Dita is obsessed with vintage fashion and design, she is not similarly enamoured by vintage attitudes.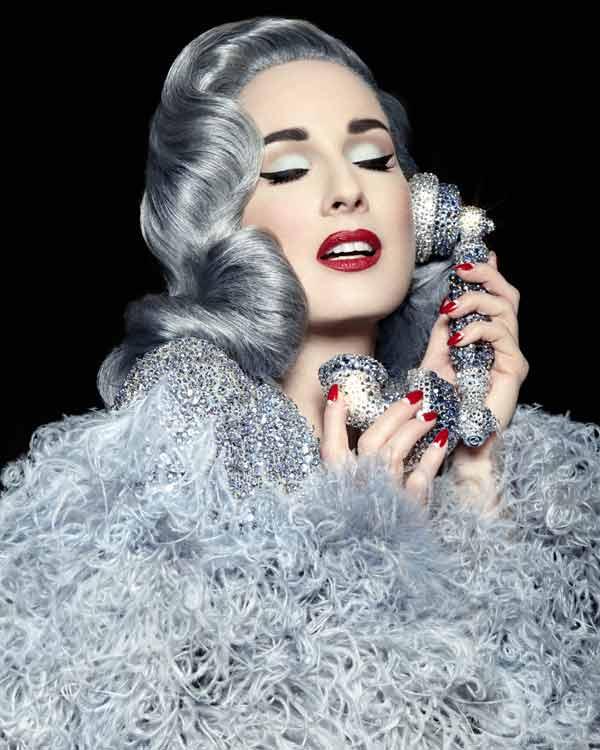 "I think that aesthetics, the beauty of craftsmanship was something that was better back then. If it was 1930 or 1940 still, I would be performing in front of a nearly all-male audience and I can tell you that my career would probably be over by the time I was 35 or 40."
Before burlesque, Dita's passion was for ballet. 'The Art Of The Teese' features an amalgam of these two worlds, with a 'Swan Lake'-inspired routine.
"It's funny because I meet a lot of fans backstage after the show sometimes and they're really like 'I wanted to be a ballerina too!'"
On her last trip down under, Dita headhunted Melbourne-based dancer Zelia Rose. Zelia soon discovered that Dita is not a regular boss.
"She was very shy and the funniest thing was the first thing that I brought her to the US for was this party called Holy Ship. It's like an electronic dance music cruise that goes from the Bahamas. I would take over the Showgirl Theatre on these cruises and the first few days she was trying to be on her best behaviour and trying not to drink in front of me and be very pulled together and finally I was like 'you are on an electronic dance music cruise and you just need to let loose and have fun. I'm not going to judge you'. It was really a great ice breaker for her to become more comfortable."
Dita, Zelia and a diverse ensemble of dancers will scorch on stage in 'The Art Of The Teese'.
Dita Von Teese 2018 Tour Dates
15 February – Astor Theatre (Perth)
16-17 February – Astor Theatre (Perth)20 February – Thebarton Theatre (Adelaide)22-23 February – State Theatre (Sydney)
25 February – State Theatre (Sydney) 1-2 March – Palais Theatre (Melbourne)4 March – The Star Gold Coast6-7 March – Queensland Performing Arts Centre