Immersing audiences in their quirky and surreal worlds, two of Australia's most exciting contemporary choreographers are returning to Brisbane, with styles of performance rarely seen in Brisbane.
Sarah Aiken and Rebecca Jensen have long been collaborators, but last year they found themselves both finalists in the prestigious Keir Choreographic Award. This new national award for exceptional experimental contemporary was established in 2014. Unlike many performing arts awards in Australia, selected entrants in the Keir Award create works to be judged for the competition, with judges flying in from all over the world with their critical eye.
Rebecca's work 'Explorer' is an unconventional work utilising structurally supporting performers in a metaphysical landscape, where Rebecca explores personal politics of the self within a global context. Her tongue-in-cheek performance creates surreal dreamscapes that defy audience perceptions of gravity in a quasi-theatrical narrative, where she becomes a tourist inside her own creation.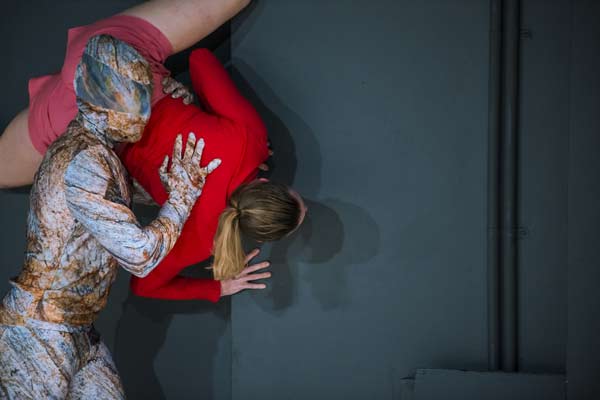 Incorporating leafblowers and other irregular devices, the work has been described as highly Instagram-able, and likened to Barbie Saviour (Instagram).
The self-titled work 'SARAH AIKEN (Tools For Personal Expansion)', continues Sarah's investigations of the extension of her body, but not only in highly playful and physicalised sense. 'SARAH AIKEN (Tools For Personal Expansion)' is a study into social, digital and physical means of expanding the self. Extending into digital formats, Sarah augments herself, engaging the performers and audience to do her bidding – Sarah even has the audience repeating her name at times. The work looks at how we perpetuate and considers environmental, social and emotional repercussions of a culture driven by reach, progress and personal branding.
'Dance: A Double Bill' takes place at Metro Arts from 6-9 December.