"I'm a geek girl. I play games, I'm really into pop culture and Supanova," Kitty Obsidian, the producer of Curves & Claws Burlesque says. Curves & Claws will be putting on 'Nerdlesque' for their upcoming third birthday.
Kitty tells us how Curves & Claws first began. "I thought about what I wanted to see in burlesque and what I wanted to see in theatre shows around Brisbane that I hadn't really seen before. And what I wanted was variety and diversity in my performers. I wanted to see LGBTI performers, performers of colour, men, women, gender fluid it didn't matter. I didn't really think we'd get very far, but then that first show sold out and we had to turn people away at the door."
'Nerdlesque' will bring combine pop and geek culture with burlesque. "We have 'Shrek'-lesque, which is from Mr. Trigger Happy who's our boylesquer, and he just won 'Burlesque Idol Australia' 2018. Our headliner is Rainbow Burlesque, a lovely artist from Canberra, and she's 'Burlesque Idol' 2017. She's doing a Mad Hatter routine. I'm doing a 'Lord Of The Rings' routine. So it's really all sorts of things. It's across all branches."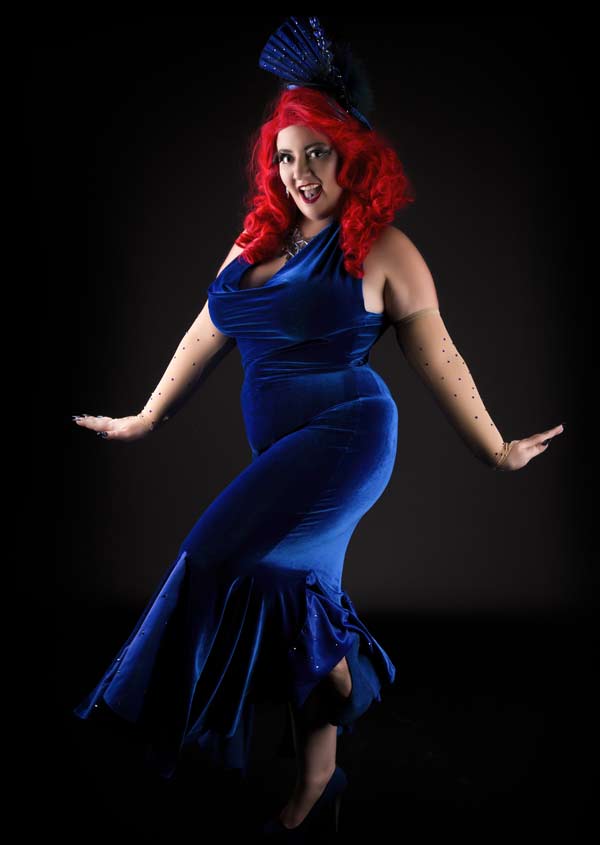 On what the audience can expect from the show as a whole, Kitty guarantees high energy and diversity. "One of the things that Curves & Claws prides itself on is that it's a 'tasting plate of talent'. You'll come and see a performer do a five-minute act, and every performer is different. It can be a comedy routine or a parody routine, or it can be serious. So, it's always unique to that performer."
Kitty believes that audience interaction is extremely important at any burlesque show. "We love a bit of interaction. Our resident MC Baron Von Envy is incredible and has won a bunch of awards around Australia. He's a drag king burlesque performer and quite often he'll jump off stage to talk to people, or will drag people on stage."
As part of Curves & Claws' third birthday celebrations, there will also be a cosplay competition for the audience to take part in. "You can come dressed up in cosplay and you might get picked to come up on stage. Our ten best audience members will get pulled up on stage, and then some of our wonderful sponsors will be doing a quick guest judge. The prize pack is extensive, with around $500 worth of stuff."
Curves & Claws ran the same cosplay competition last year, with the winner dressed as Eevee from 'Pokémon'. "Anything can win though, our second-place winner was a chick who dressed as Laura Palmer ('Twin Peaks'), and a guy who dressed as Luigi. So it's very diverse," Kitty says.
Kitty has big plans for the next year of Curves & Claws. "We do four big shows a year. We're hoping to run a Curves & Claws 'The Darker Side'. So we'll be looking into some darker, grittier acts. Maybe some fetish and shibari acts as well.
"And then we always have a Christmas show. Sometimes it's anti-Christmas though, so we like to poke fun at Christmas. And then in the future we're looking to expand, we'd love to take the show to Perth Fringe Festival next year and hopefully pop up somewhere else around Australia."
Celebrate Curves & Claws third birthday and experience 'Nerdlesque' on 26 May at The Backroom at Chardons Corner Hotel.