The Teen Angel who appeared before Frenchy to guide her in the original 'Grease' was all-knowing and full of wisdom... But no where in the rulebook (or the script) did it say Teen Angel had to be male or female.
Harvest Rain Theatre Company are keeping that in mind and running with it in 'Grease – The Arena Experience', where drag performer and pop singer Courtney Act (real name Shane Jenek) will appear in full drag as Teen Angel herself!
Courtney first appeared on our screens as an 'Australian Idol' contestant in season one and then shot to further fame on US show 'RuPaul's Drag Race'.
In previous performances of 'Grease – The Arena Experience' the company has chosen stars like 'X-Factor' winner Dami Im and musical theatre star Jemma Rix to play the role, which in itself was a shift from Frankie Avalon who wore Teen Angel's shoes in 'Grease' (the film). Now, Courtney hopes that starring in the show as a boy dressed as a girl will do more than just catch people slightly off guard.
"I can guarantee that not all 14,000 of those people will be 'Drag Race' fans or know what a drag queen is necessarily. I feel like some of those conversations will be like 'look dad, that's a boy, as a girl! Gender's a construct, tear it apart!'" Courtney laughs. "I think it's really cool to be included in this particular state of heteronormativity. It will be fabulous and it will be fun."
As for 'Grease' itself, Courtney says there's a dinner table discussion in its story, too.
"I think it's interesting how there's some themes in 'Grease' that when you think about it today you're like, okay so Sandy had to change everything about herself to be accepted by a man," she says. "It can start a conversation at home about how gender politics have changed and how identity politics are revolving. That's a good conversation. Something for the car ride home."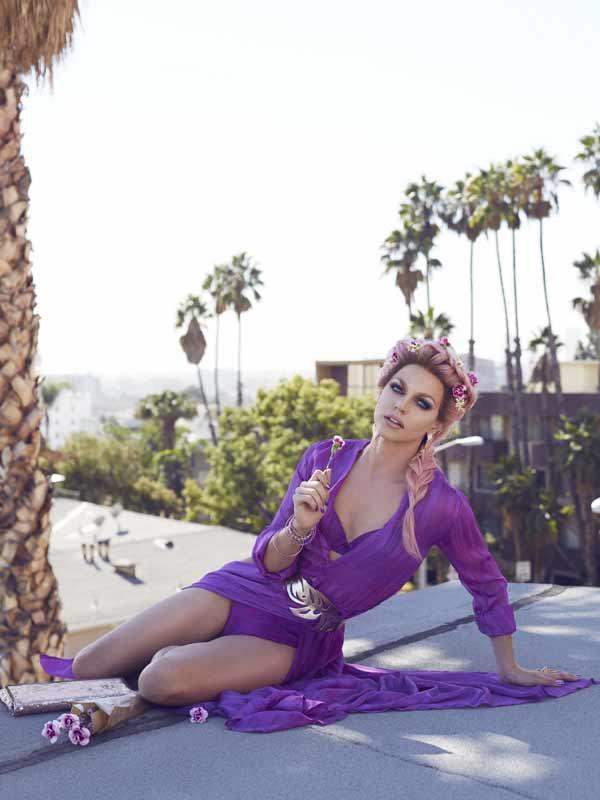 The questionable overarching message of 'Grease' may be a little sketchy here and there, but the lasting power of the film is in its iconic music and moments.
"I've dressed up as Sandy a couple of times and it's always been the bad Sandy. You know, when she comes out in those tight pants and... Well... She comes out in drag!" Courtney exclaims. "I think 'Grease' is one of those universally-loved shows and it's exciting to be a part of it."
The performance of 'Beauty School Dropout' is brief but has left a lasting impression on the film's audiences since its release. So one song mustn't be too difficult to prepare for, right? Wrong.
Courtney says having one song and one moment with the audience has two sides: it's quick and is over in a flash, but it's also her only chance to prove herself to everyone.
"It's the easiest role in the show. Just come out, sing one number and f*** off," she laughs, before adding "everyone else is rehearsing and rehearsing for a whole hour-and-a-half production and I just have to focus on that one song and making it really good."
Starring in a theatre show and being on stage for this kind of production is something Courtney has her fair share of experience with.
She grew up in that environment and says she's a huge fan of the art form.
"I'm not like an A++ musical theatre gay but I do love musical theatre," Courtney jokes. "It's kind of sad that it's so short, it's only a couple of days, but it will still be fun. The rehearsals, hanging out with everyone."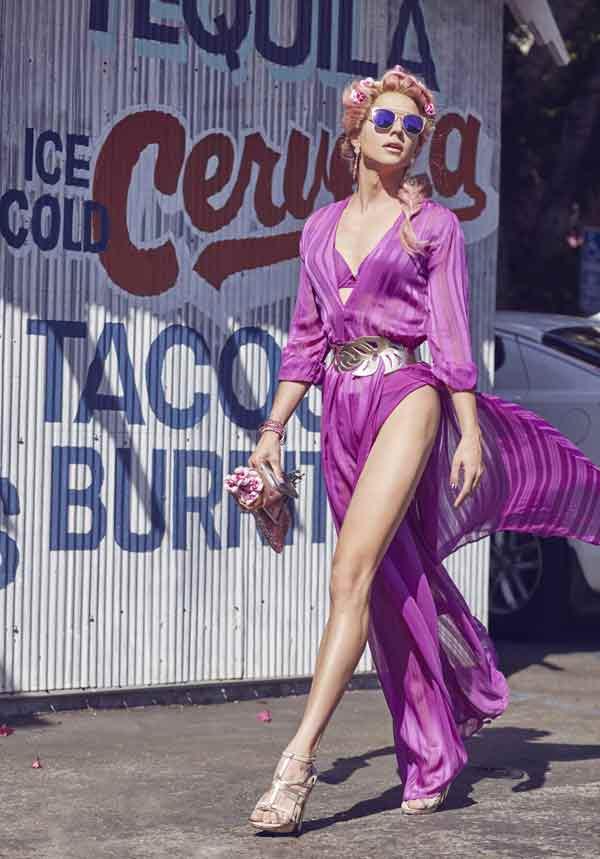 'Everyone' in this show in particular refers to the 500 plus people that will be on stage throughout... Making it the biggest production of 'Grease' in the world.
The cast is so big that each individual state's version of the show has a different ensemble in it. Auditions have been held each time it has been performed since its premiere in Brisbane in April 2017, giving hundreds and hundreds of kids the opportunity to be part of a huge show.
So what is the difference, from Courtney's perspective, between performing pop songs in a club setting and getting on a stage in front of thousands of people?
"It's completely different!" Courtney assures. "[Performing in clubs] is fun because you get to see so many rabid fans and people having a good time but creatively it's not all that fulfilling. It's great to be doing something like 'Grease' that is so spectacular and so mainstream as well. The cool thing about this is that I am a drag queen in an arena production!"
"I think it's funny because gay people have been in mainstream pop culture for so long and now they're just becoming more visible which is a great thing," she adds.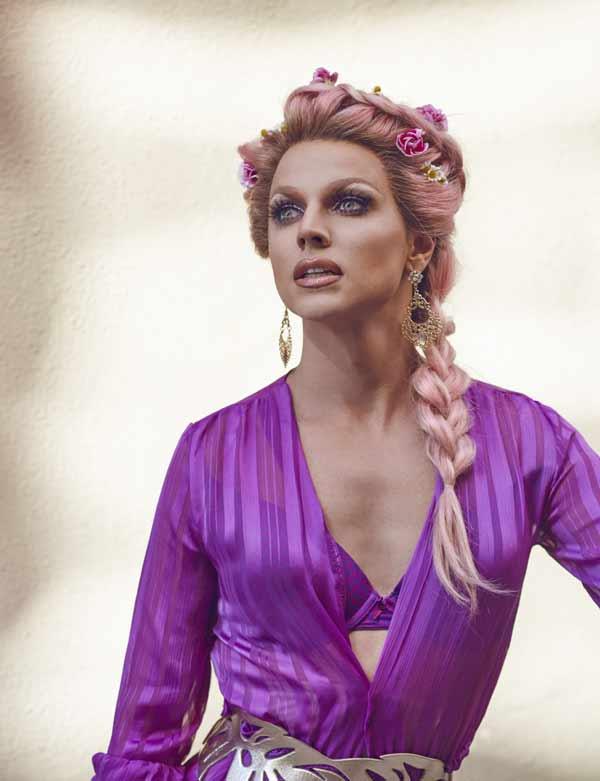 In terms of what to expect from Courtney's rendition of Teen Angel, 'wings' is most definitely the key word.
"The great thing about drag is that you have this creative license – obviously within the confines of the show – but clearly they're going non-traditional," Courtney says. "I think my hair can be bigger, my costumes can be smaller. I'm already synonymous with wings, on 'Drag Race', so I'm like 'okay I've already got a history of wings, you guys!' and I've got to out-do my previous wings if I'm going to be wearing them in this show!"
"I watched [Dami Im's performance] and it was just this giant spectacular which was really exciting... 'Beauty School Dropout' is such an iconic song. It's kind of like that fun cameo role where you just get to come on, wear a really fabulous costume, sing a really fabulous song and then disappear."
Courtney Act plays Teen Angel in 'Grease – The Arena Experience' which plays Qudos Bank Arena (Sydney) on 19-20 January and Hisense Arena (Melbourne) 13-14 April.