Who's ready for a pillow fight?! Courtney Act returns down under to strip songs, straddle bedsheets and belt out classic tunes with 'Under The Covers', her brand new live show.
The sultry songstress and 'RuPaul's Drag Race' finalist will be touring Australia and playing at Fringe festivals with her piano, her costumes, some videos, and wigs – lots and lots of wigs.
"All the songs in it are famous covers of famous songs," Courtney says. "So, 'It's Oh So Quiet' by Bjork is a cover of a 1962 song by Betty [Hutton], which was a cover of a 1949 song that was in German originally. And then 'I Will Always Love You' by Whitney Houston is a cover of Dolly Parton. 'It's Oh So Quiet' is such a fun song. It's so great when you find a song you like is a cover," she says.
"'Ray Of Light' by Madonna is a cover of a folk song. I just picked out all the songs that were my favourites. The show is divided up into all the things you do in bed. Everything from sleeping to dreaming, to masturbating, to having sex, to eating, to eating while masturbating, so all sorts of different things we do in bed.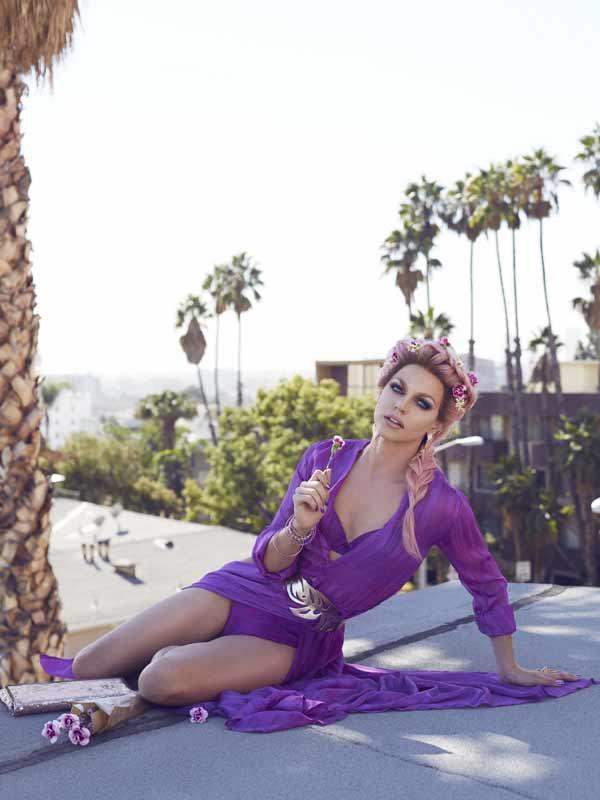 "They're all cover songs that delve under the covers of our minds, while also looking at all the things we do in bed and all the covers we put on, be it superficially, mental or emotional covers. I'm looking to sort of peel back the layers and hopefully discover a few things along the way."
Courtney Act and Australian comedian Joel Creasey are set to dazzle and delight as official Ambassadors for Adelaide's Fringe Festival. "We're talking about it ad nauseam and there'll be some official duties. There are a couple of events that I'll be at in Fringe in Adelaide. It's just so much fun. It's extremely stressful, but when you're opening a brand new show, you don't want the audience to feel like it's the opening of the show. I'm doing a lot of rehearsals in LA and every day we're running the show. My goal is to have it slick and schmick by opening night."
Her previous show, 'The Girl From Oz,' was a smash hit, with her ruby-red sequinned roller skates Xanadu-ing across the stage. However, 'Under The Covers' promises to be a more intimate affair, but not without the glitz and glam!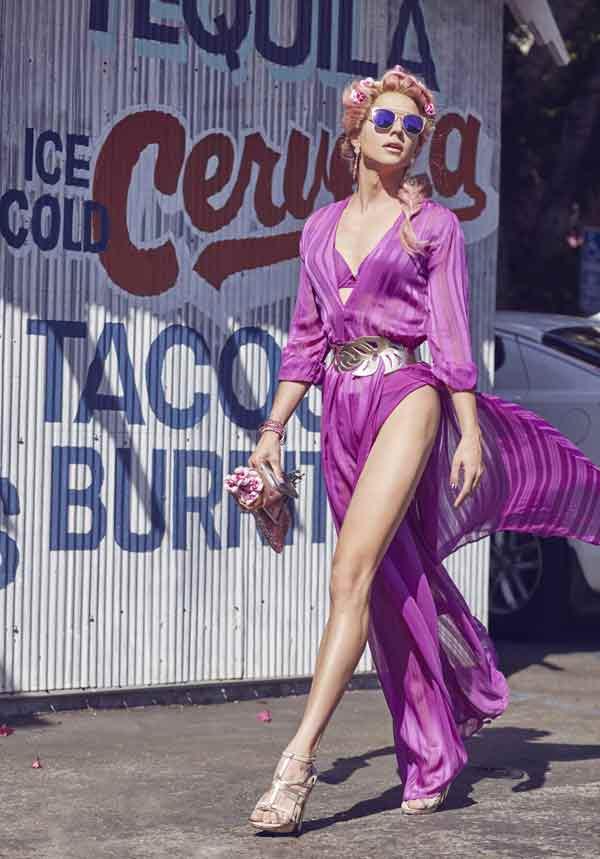 "It's a bit more elaborate. I've got a set this time. The costumes are a lot more modern and fabulous. 'The Girl From Oz' was a bit more classic. Basically, you do a show and if it goes well you get to add more costumes and more sets and more backing vocals and backing tracks and more and more!
"It's just me and a piano, some videos and some music, and my costumes – and wigs. And glitter!" Courtney says. "It can be really challenging to find people when you're only in the city for a few nights. The designs are between fashion and costume, they strike a balance that I love. Looking stage-worthy and fabulous, but also chic and fashionable. The only thing I'm thinking of is time. I've got two and a half minutes to get out of this costume, two and a half minutes to get out of that. So, I'm practicing. There's a fabulous vegan number in the show. I think it will give Lady Gaga's meat dress a run for its money!"
Courtney Act 2018 Australia Tour Dates
17-18 February – The Box (Adelaide Fringe)20-24 February – Perth Fringe World1-2 March – Seymour Centre (Sydney)19 March – Canberra Theatre Centre27 March – Alex Theatre (Melbourne)29 March – Brisbane Powerhouse