Witness the beauty and majesty of Africa under a big top at Adelaide Fringe with 'Cirque Africa', a one-of-a-kind performance blending culture and contemporary circus.
'Cirque Africa' was established in 2003 as an underground acrobatic school in the Tanzanian city of Dar es Salaam. Its founder is Winston Ruddle aka Papa Africa, who explains what makes 'Cirque Africa' different to other international circus experiences. "Most of the tricks are similar, but the way it's presented is very different," Winston says. "Also with African circus we use African music, we use African costumes and we try to incorporate all our cultural dances into the show so that it makes it different to the European, or the Russian, or the Chinese circus. It's more like a cultural show with acrobatics, dance and physical theatre in it."
Formerly an acrobatic performer, Winston initially started the company as a way to maintain his career, eventually building it into an internationally-renowned travelling show and becoming known as 'the father of African circus'.
"It was a way to continue my profession," he says, "because I was getting older and I was an acrobat and dancer in the past, but I had to continue my profession somehow and the only way to continue the profession as you get older is to start managing people and building concepts of shows."
"I noticed around the world there was never an African circus; there's always little dance or musical groups, but never an African circus. That's why I tried to open one, because I have worked in many circuses, but never in an African circus."
Over the years, 'Cirque Africa' has trained over 150 acrobats and become home to smaller performance troupes such as the Ramdhani Brothers and the Hakuna Matata Acrobats, both of whom will be performing as part of the circus at Fringe. "What the people can expect is a high energy show," Winston says. "It's 100% energy, 100% fun and 100% African, so that's the difference. There are other African shows that are going to be on at Fringe and many other acrobatic groups, but I think we'll be the only show that's unique and different from the other shows."
As well as being the founder, producer and director for the circus, Winston also serves as its ringmaster and MC, trading the acrobatics for comedy.
"I'm going to be doing a bit of comedy at the beginning, just a little bit of stand-up to add a bit of humour into the show."
Adding to its mystique, 'Cirque Africa' will also be the only show at Fringe with its own venue, bringing with them a brand new big top tent, giving audiences the complete circus experience.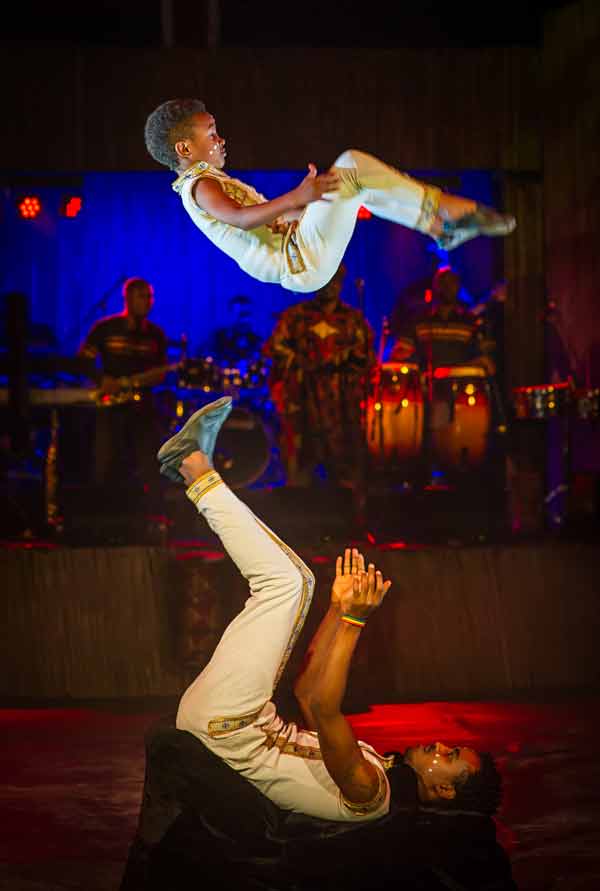 "The other thing that we have at Fringe, for the first time we are bringing our own venue," Winston says. "It's a totally brand new venue especially made for the Fringe. We hope to do the Fringe every year with a different show, so we have got a brand new tent coming from Italy. It's very flashy, red and yellow. It's a small tent; very beautiful and attractive."
'Cirque Africa' performs at the Cirque Africa Big Top, 15 February-19 March.