Circus Oz's latest high octane circus show, 'Model Citizens', upholds one of the founding principles at the heart of the company's philosophy – a uniquely Australian signature.
The first creation fuelled by new Artistic Director, Rob Tannion, 'Model Citizens' unpacks the myths of modern Australia. Literally. Inspired by the concept of a model kit, 'Model Citizens' serves up traditional circus techniques in a very non-traditional way.
Commonplace household objects have been re-imagined and magnified as circus apparatus. Picture a six metre safety pin acting as a double Chinese pole or a giant clothes peg serving as a springboard.
"Working with the new apparatus has been really interesting," independent artist, punk performance maker, professional unusualist and cast member, Mitch Jones says. "Everyday Australian items have been blown out of proportion into these big monstrous props that we use for circus apparatus. It's kind of like turning the everyday into the unexpected."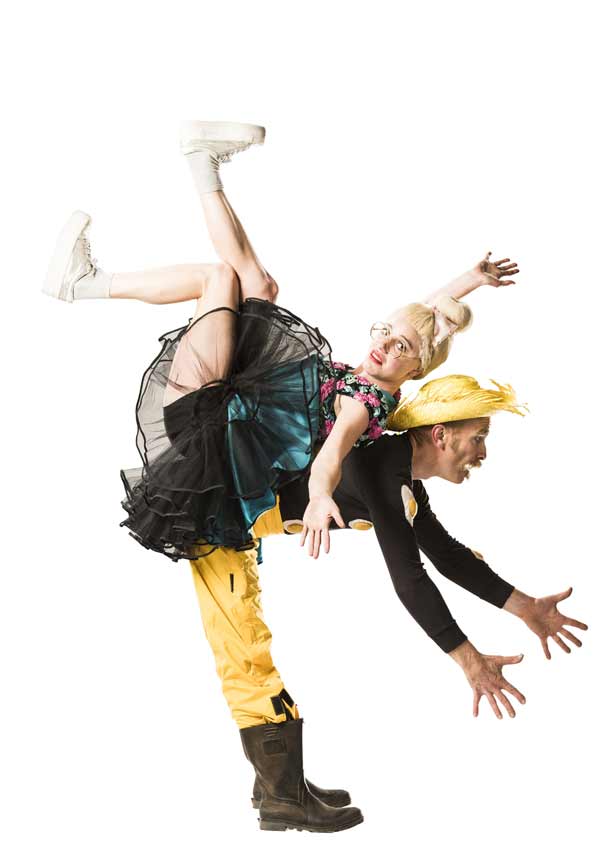 Scaling gigantic props isn't the only unique challenge the performers of 'Model Citizens' face. With his many years of directing and working across the genres of circus, dance, physical theatre and musicals on the international stage, Rob has introduced a new approach to movement to the cast. "It's interesting. He brings a very different eye to circus that is obviously based on his background as a dancer and somebody who makes musical theatre. It's a very different style to what Circus Oz has done before. It's not circus as we know it. Its involved relearning how to do tricks in a different style. It's been quite challenging."
The diverse backgrounds of the show's new ensemble featuring eight performers and two musicians also heavily influenced the creative process behind 'Model Citizens'.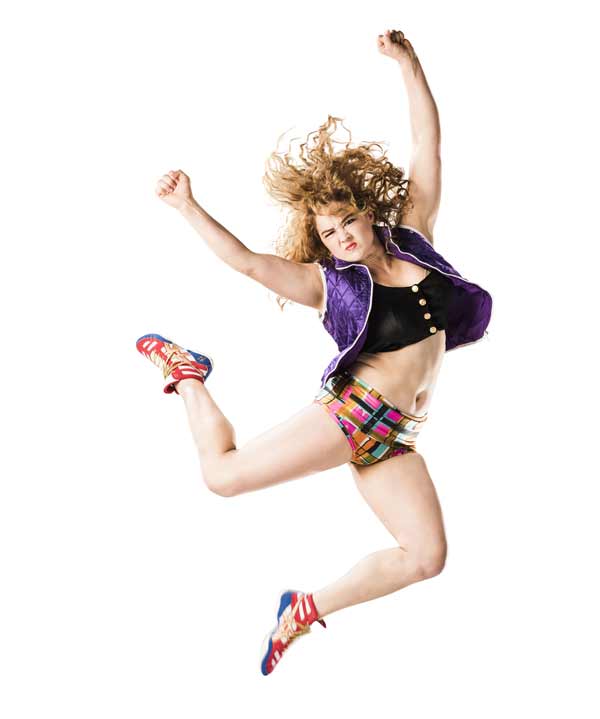 "There's lots of different worlds all coming together for this new production. The performers have very varied backgrounds both professionally and personally. It's been great exploring what we can do together and making a circus vocabulary that we all can use. It [the show] is very much a product of the ensemble."
The live music soundtrack was likewise collaborative, with the show's musical contingent composing organically alongside the performance rehearsals.
"The music room opens up onto the rehearsal room so they [musicians] can watch what we're doing and start to play with sounds and moods that go with the action that they're seeing."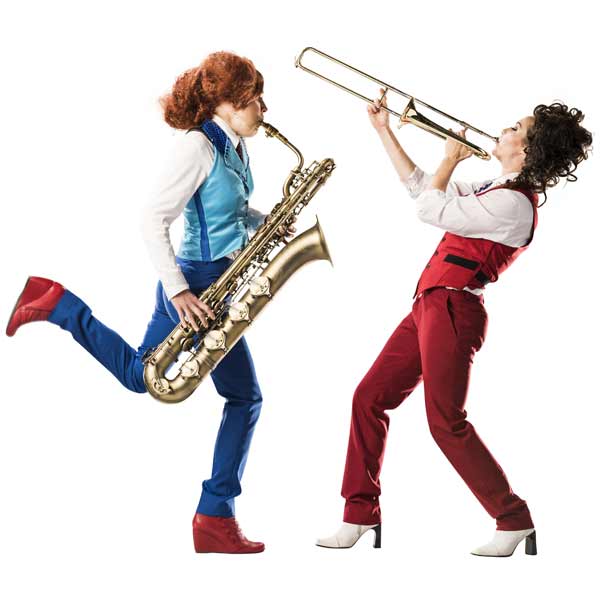 Touted as a visually and emotionally charged journey, 'Model Citizens' explores what it really means to be a model citizen in our 'lucky' country. As a consequence, the soundtrack may prove a little less light than Circus Oz regulars have come to expect: "The musical world of the show is perhaps a little bit moodier and more atmospheric. It's a little bit less 'jazz hands' and a bit more introspective, and there's some moments of fairly solemn contemplation in there as well. It's taking on quite an interesting shape."
A Circus Oz production wouldn't be complete however without a good dose of absurdity, serious fun and good old Australian humour.
"There's a fantastic song [in the show] called the 'Sugar Gum Ball Dance' which is a big dance that we do with enormous gum balls to a fantastic 1940s swing vibe with a baritone saxophone. There's also some more evocative, electronic ambient tracks, and at my insistence there's a couple of very punk tracks as well, with some D-beat drumming where I get to jump around and do my thing too."
Circus Oz 'Model Citizens' Tour Dates
24-25 March – Drum Theatre Auditorium, Dandenong (VIC) 31 March – Her Majesty's, Ballarat (VIC) 8 April – Westside Performing Arts Centre, Shepparton (VIC) 12-15 April – Queensland Performing Arts Centre 26 April - Pilbeam Theatre, Rockhampton (QLD) 29-30 April – Mackay Entertainment Convention Centre (QLD) 12-13 May – Lismore City Hall (NSW) 19-20 May – The Art House, Wyong (NSW) 26 May - Joan Sutherland Performing Arts Centre, Penrith (NSW) 31 May – Griffith Regional Theatre (NSW) 2-3 June – Civic Theatre, Wagga Wagga (NSW)