It's time for circus art youth ensemble Circa Zoo to perform their devised performance art piece 'Tempus' after six months of intensive training.
Ranging from nine to 19 years old, these young people have been training ten to 12 hours per week to develop their latest production ready for the stage at the Judith Wright Centre.
Circa Training Centre Director Bree Le Cornu worked with the ensemble to devise 'Tempus', a performance piece exploring the concept of time.
"There are so many different aspects of time, it was actually difficult to narrow down time. There are so many different things related to time. I guess the metronome was one thing that the kids thought up. We first asked them questions about time. Are you a fast person or are you a slow person?
"That opened up the conversation and the kids talked about metronomes, things like that. We wanted it to be something we could incorporate. They can move to the beat of a metronome or double the metronome. When the ticking changes, that's when their movement can change. We kind of cover a lot of aspects of time throughout the show," she says.
The youth ensemble collaborated closely with Bree throughout the creative development.
"It's as much them as it is me. I often let them do some improvisation work for me to trigger ideas. That's how we develop ideas from there. They're just as important.
"They train 10 to 12 hours a week. We tried to spend the last six months of the year working on the production."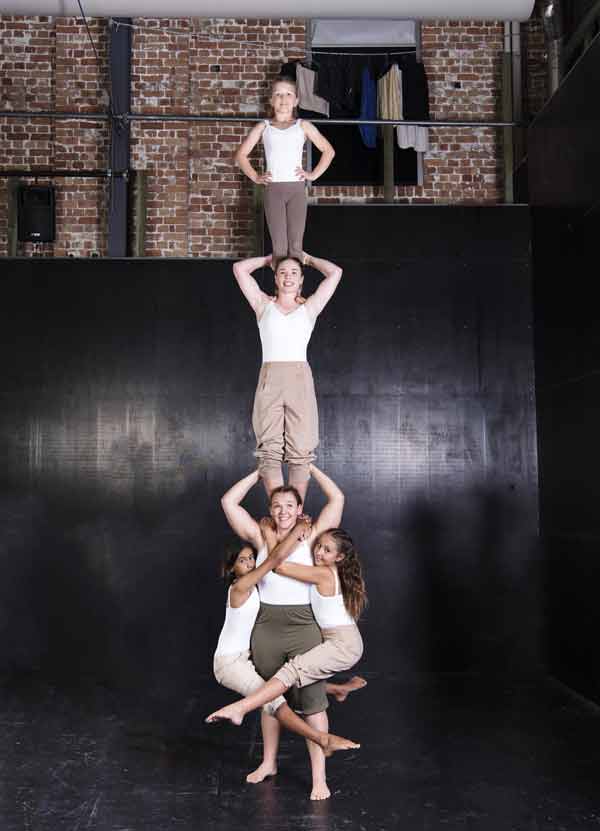 Image © Dylan Evans
The children are looking forward to a busy 2017, touring the show around regional Queensland and training intensively.
"We will do 'Tempus' again in Toowoomba. The kids will go to Bundaberg for three weeks to do a collaboration with the kids up in Bundy, the main ensemble will also be involved with those few weeks, we do it all together. Circa Zoo do an intensive week of full time training, for people who want to try out Circa Zoo. We do the Mullumbimby Festival in September 2017," Bree lists.
Circus is a developing art form and the troupe are able to develop their skills as the genre of performance progresses.
"Circus has really developed in the last 10 years. It's become a lot more contemporary. It doesn't just cover the more traditional circus, it covers dance, movement, theatre. It has a range of elements to build circus to what it has become now," Bree says.
To be a part of the youth ensemble, applicants must audition for a spot in January or July.
The first round of Circa auditions for 2017 are on 17 January. The Circa Zoo troupe perform 'Tempus' at the Judith Wright Centre from 14-16 December.