You're not going to see anything like 'Driftwood'.
The latest show from acclaimed Brisbane-based group Casus Circus is a spectacular display of daring acrobatics and graceful physical theatre. It is also mostly improvised; ensuring audiences never see the same show twice.
"We improvise a lot and try different things all the time and surprise each other a lot," says cast member Jon Bonaventura. "I do a duet with my acrobatic partner, and sometimes I'll just change my mind and do another trick, and he has to try and catch me."
It may sound chaotic, but spontaneity is the concept of 'Driftwood'. Using the journey of a piece of driftwood as inspiration, the show conceptualises that journey as we drift along the current of life and being shaped by the encounters along the way. And, much like life, it's hard to predict what will happen at any given performance.
"There's a lot about human connection, surprise, and humans interacting with each other in different ways. So, we might make a few surprises for each other or there'll be conflict, friendship, romance or something. We don't really know until we get on stage what that moment's going to be. We feel different every day, as a person does, so the show is different every day."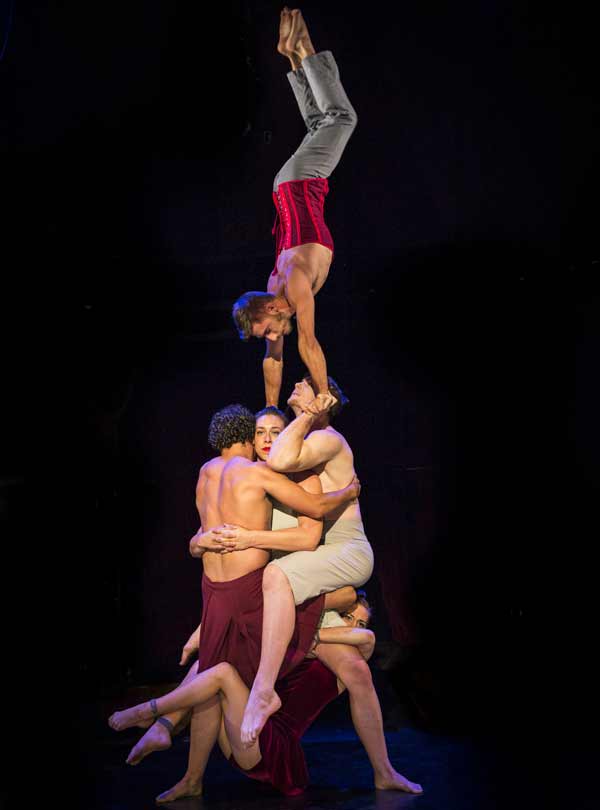 Image © Angus Stewart
Jon's own journey has been unpredictable. He's spent most of his life training in gymnastics, often being told by his parents to 'get down from there'. But his adventurousness has led to amazing opportunities, including working at the age of 12 as a stunt double on the feature film 'Where The Wild Things Are'.
"That was actually my first job. I was 12. I was discovered doing backflips in a friend's backyard and their mum was the agent. So she saw me and thought I'd be perfect."
Afterwards, Jon found his true passion in circus performing, leading to four years of studying circus.
"I'm not particularly competitive; I liked the idea of jumping around and running and flipping off stuff. When I found circus I found I could do that creatively at the same time, which is really satisfying."
Casus Circus currently has two casts of 'Driftwood' performing across the world. Jon is part of the second, who'll be performing at the Adelaide Fringe Festival and making their Western Australian premiere at Fringe World.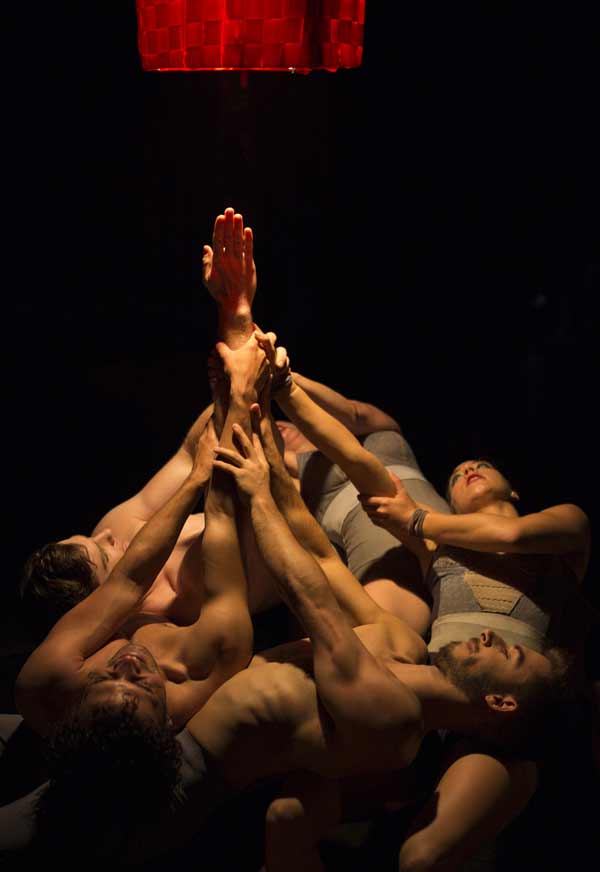 "We've been together almost a year now, which is great. We were five strangers and they put us together in a room for three weeks, and we made the show. Then we went straight to London and did a whole European tour, a UK and a US tour."
The cast have been inseparable since, having spent the past year touring constantly. But being in close quarters with fellow cast members has lent a lot to performances, meaning they've also begun to read each other, leading to incredible shows.
"You learn to key into each other's rhythms and you get really good at telling what other people are about to do and just run with it. It's especially interesting for us after being on the road for so long doing the same show over and over. We have a whole lot of trust in each other. We do pretty dangerous things. In circus you're pushing the human limits really far. We can fall, but we don't very often."
'Driftwood' plays The Edith Spiegeltent at The Ice Cream Factory (Perth Fringe World) from 30 January-11 February and The Octagon at Gluttony (Adelaide Fringe Festival) 16-25 February.