Genderqueer Ren Lunicke presents two stories at Perth's Fringe World.
The World Premiere of 'Blood Relative', an inter-generational family drama about the death of family expectations: 'Family will always be there' until they disapprove, die, or end with your generation.
Ren tells the story of their struggle with "happy family" from their pre-transition-lesbian-self Michelle. Michelle's beloved grandmother is about to die, leaving her alone with the disapproving gaze of her evangelical Christian mum and an increasingly worse fertility disease that may result in barrenness. Faced with the limits of what biological kinship can provide, Michelle (and therefore Ren) must claim their remaining power to remake family for themselves.
'Blood Relative', although self-standing, serves as a prequel to 'Ze: Queer As F*ck!'
Award-winning 'Ze: Queer As F*ck!' is a dark comedy about gender, sexuality, labels, identity, and the true heart of pride.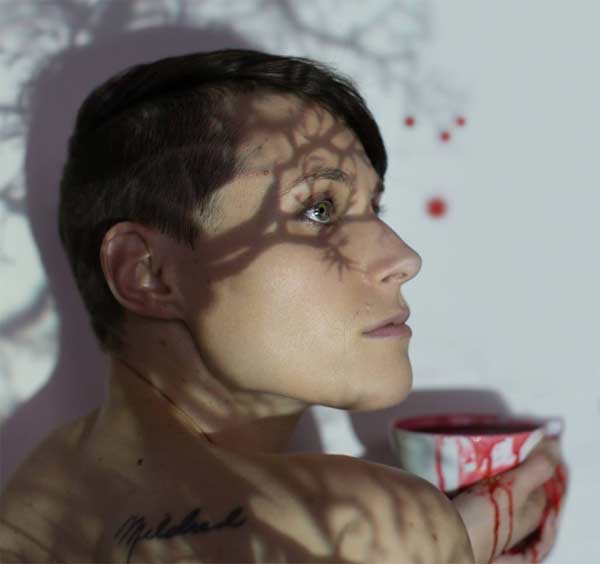 'Ze' premiered at Fringe World in 2016 where it was nominated for a comedy award. It's since gone to New Zealand, Canada and the US, and returns to Perth for one final time with just four shows.
In 'Ze', Michelle (and sometimes Ryan) rips the bandage off of zir puritanical upbringing and is catapulted through an ever-complex and surprising 'coming out' process as a genderqueer, kinky, femmesexual, polyminded, gay-divorcée. Along each step of the way ze discovers a community that at times is just as ridiculous and pigeon-holed as the one ze's just left.
Playful narrator Ren exposes the rarely told journey of gender fluidity in a pride-worthy celebration that exposes the tension between identity and community.
'Blood Relative' plays Hayman Theatre at Curtin Theatre Arts from 3-17 February and 'Ze: Queer As F*ck!' plays The National Hotel on 5 and 12 February and Atrium Bar at Rigby's Bar on 7 and 14 February.