Feel that icy chill in the air? It can only mean one thing: there's a hateful hurricane approaching and you can blame it on 'RuPaul's Drag Race' season six winner, Bianca Del Rio.
The drag queen (real name Roy Haylock) is headed to Australia to unleash hell on everyone and everything in her path once again, with a whole new season of 'Drag Race' queens to rip to shreds.
"I hate them all. For me, it all ends up becoming like a live comment section, there's so much to discuss," Bianca says. "I try not to judge the girls just based on the show, I get to meet them in person as well and that's usually where the real shade comes from! Once I know you, it's over."
"People say to me 'do you just pick on the ones that have a sense of humour?' and I'm like 'no... No one is safe'."
Bianca's first comedy show post-'Drag Race', 'Rolodex Of Hate', was a hit around the country and the world. She's gone on to star in her own film called 'Hurricane Bianca' and recorded a comedy special for Vimeo, among an impressive list of other accomplishments.
Bianca also reveals an exciting new project she's preparing: a book, with the help of questions sent into her by fans. "It's going to be Bianca giving advice, which is never a good thing. I don't want to write a book about myself, I don't have some sad story, no one gives a shit. I've gotten quite a few chapters done and it's been quite amusing... There are some freaks in this world, I must tell you."
"I never thought I'd be doing this," Bianca admits. "First of all I never thought I'd be a drag queen, much less a comedian. I'm the one person who's always laughing at a funeral. I never knew that was comedy, I just knew that everyone told me I was wrong, which made me a little more defiant and made me want to pursue it."
With her new stand-up show 'Blame It On Bianca Del Rio', one can only wonder what it is we're blaming her for.
"Everything. Everything is usually my fault, I must admit," she laughs, before revealing the real reason for the name.
"I always have fake titles because I usually never know what I'm going to talk about in general and things get in motion ahead of the game. "Blame it on Bianca" was what RuPaul said every time I was on the runway [during 'Drag Race']. I leave it as vague as possible because it gives me the open opportunity to discuss everything."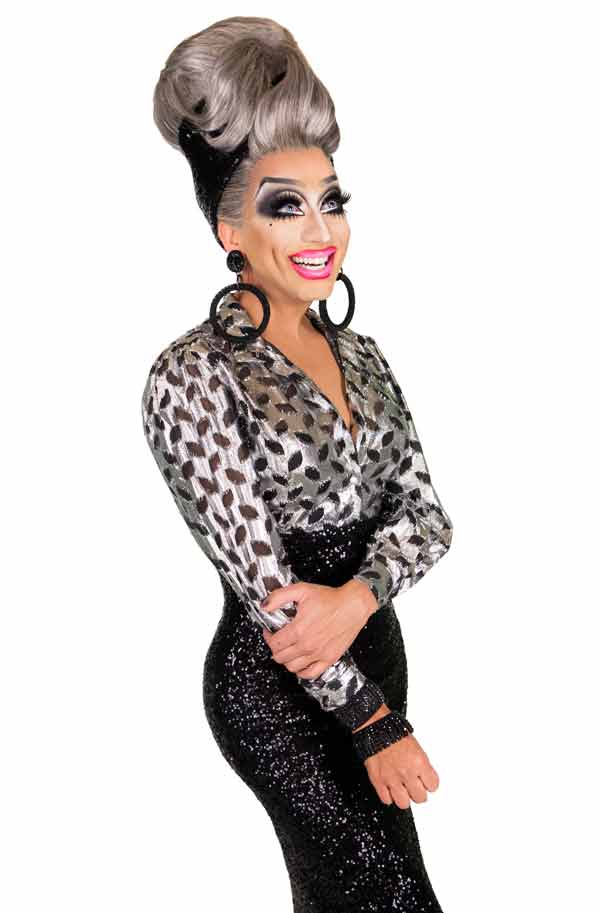 Bianca says there's always an air of uncertainty when it comes to her craft because of the fine line between a joke and the truth. She's dealt with opinions from both sides but says that when it comes down to it, she's not out to please anyone.
"There's tonnes of people that will say 'I don't like her, I don't like what she has to say' and that's totally fine with me because I'm a 42-year-old man who couldn't give a f***. You don't have to like me. You're going to die anyway."
'Blame It On Bianca Del Rio' looks like it's going to be just as raucous and hysterical as any of her shows but the drag queen comic with the heart of gold wants a little more than to just make people laugh.
"We have so much going on [in the world] that's just absolutely positively insane so you can come and laugh for an hour and realise things are not that bad and that we're better in numbers. It's surprising what you can learn from a clown drag queen!"
Blame It On Bianca Del Rio Tour Dates
9 November – Enmore Theatre (Sydney)10 November – Queensland Performing Arts Centre
11 November – Comedy Theatre (Melbourne)13 November – Canberra Theatre Centre14 November – Thebarton Theatre (Adelaide)15 November – Astor Theatre (Perth)